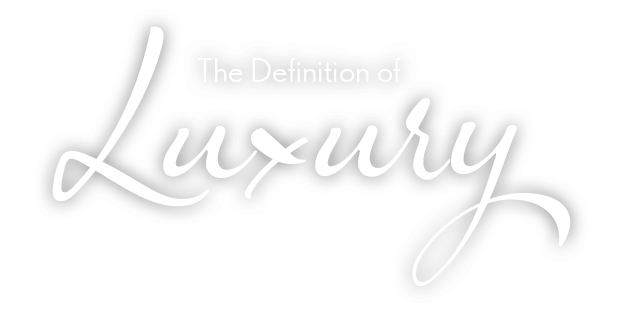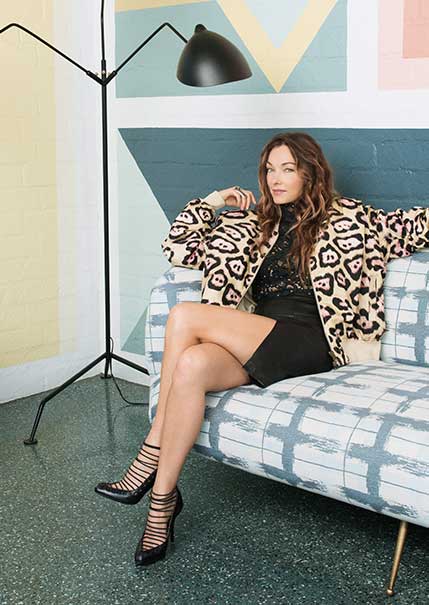 Mark Edward Harris
Kelly Wearstler's eponymous global brand is renowned for distinctive designs and its soulful vibe. The celebrated interior designer's influence spans from residential and commercial interior design to collections of furniture, lighting, home accessories, bedding and objets d'art. With a signature style that juxtaposes raw with refined and melds color, sophistication and spontaneity, Wearstler has revolutionized the look, feel and meaning of modern American design.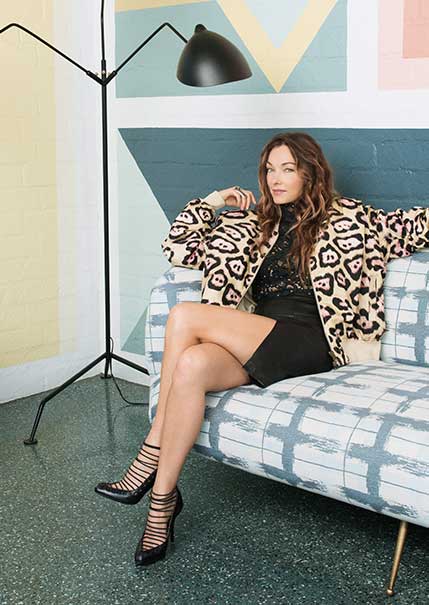 Mark Edward Harris
What are the top luxury destinations in the world and how does each get its inspiration from benchmarks that have been set in Beverly Hills?
Beverly Hills and other top luxury destinations around the world – Paris and London among my personal favorites – inspire with a profound sense of place. I believe the foundation comes from embracing history with a charismatic infusion of contemporary design, service and spirit. Creating a unique balance of the present, past and future with special attention to thoughtful details is what sets a luxury destination apart. Beverly Hills does this so very well.
Can you share your three favorite go-to places in the city?
Viviane at Avalon Hotel – Viviane is a soulful retreat with a personality all its own in the heart of Beverly Hills. I've always had an affinity for this space, it is inherently chic with its iconic 1950s boomerang shaped building and quintessential California outdoor living experience.
Urth Caffé – I stop in every morning on my way to the studio for a double dry macchiato.
Hot 8 Yoga – I mix up Barry's Boot Camp and Hot Yoga in the mornings. It clears my head.
Made in USA and the locality of resources sit at the forefront of consumers' minds when making purchases, how do you incorporate this element into your work?
I am very mindful of supporting local artisans and craftspeople, particularly in the Los Angeles community. I work with so many wonderful artists, from blacksmiths and painters to furniture makers. It's so important to support the community and help it thrive. I'm quite proud of our Los Angeles production. I love to oversee every aspect of production, so visiting the studios downtown is amazing. I want to learn about every new metal patina technique or stone… I'm constantly learning.
"Beverly Hills has mystery. It has charisma. That's not going away."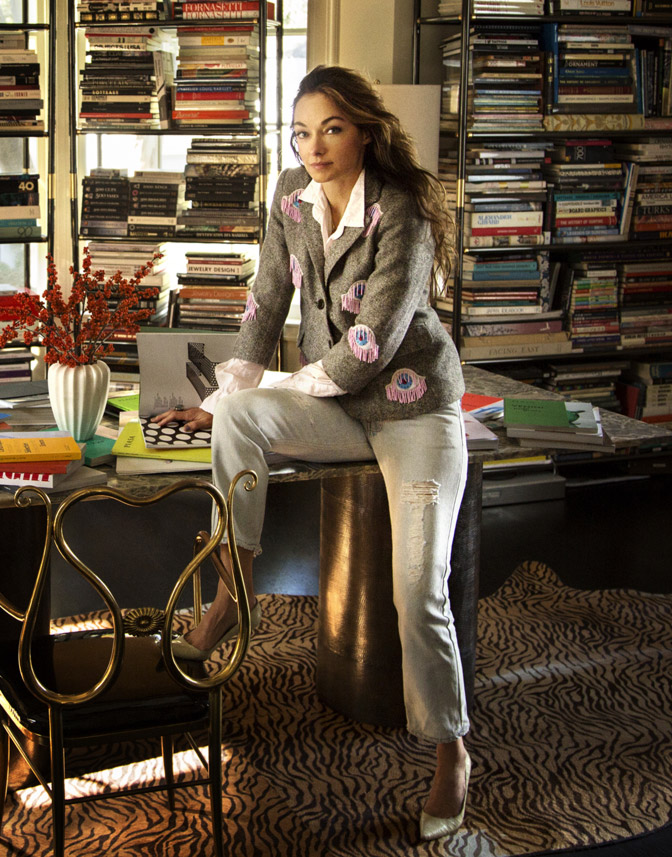 Kelly Wearstler
From all of your projects, interiors, fashion, lifestyle furniture, and books; your designs always inspire a new trend or way of doing things while staying true to a clean esthetic that is bold but never over-the-top. Where do you pull all of your inspiration from, do current events and environmental changes effect some of these new trends you create?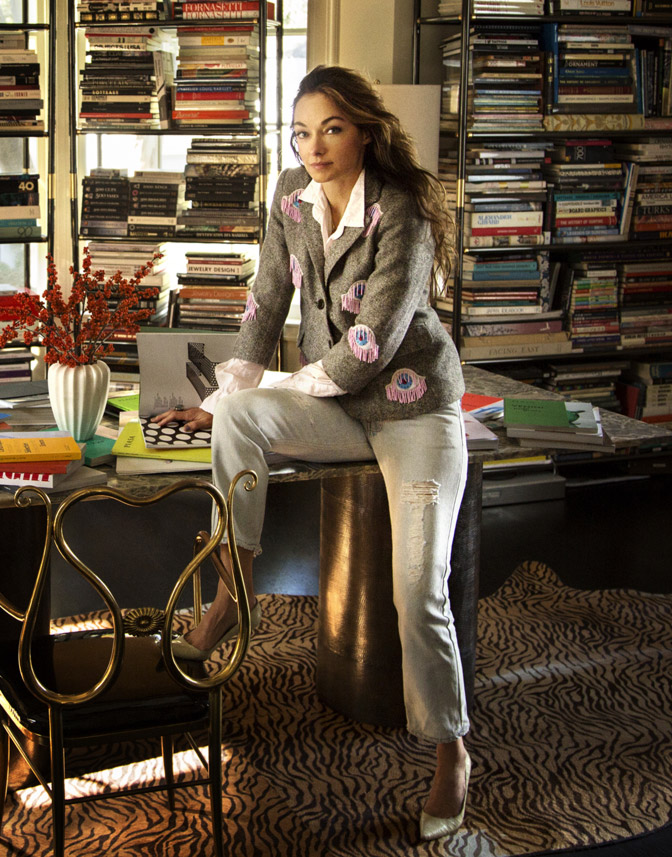 Kelly Wearstler
"My library at home has over 2,000 books. It is the first place I go to get ideas."
Inspiration is everywhere! I draw inspiration from everything from my son's surf camp to landscape architecture, fashion, culture, vintage furnishings, art history and nature. I also collect vintage and out of print books, in addition to contemporary titles. My library at home has over 2,000 books. It is the first place I go to get ideas. My sons and I are curating a collection of classic and contemporary vinyl. The art and design of the covers and liner notes are fantastic. Travel also is wildly inspiring. It broadens the mind.
Beverly Hills brings in those from all over the world who take to a lifestyle of luxury, why do you think that?
There is an iconic glamour to Beverly Hills in no small part due to the Hollywood history. I think many people still view the city as this bastion of a bygone and celebrated era. Beverly Hills has mystery. It has charisma. That's not going away. There is an innate sense of refinement that remains well-manicured and loved.
What is your definition of luxury?
Time. Time is quality, time is connection, time is learning. Time is everything. It's the single greatest commodity. For me, time spent with my family is my favorite luxury.