The Tastes of Christmas by Five Senses Tastings and Héritage Fine Wines
December 14, 2016 | 6:30 p.m. - 8:00 p.m.
Héritage Fine Wines
467 North Canon Drive
Beverly Hills, CA 90210

MORE INFORMATION
Please join Five Senses Tastings and Héritage Fine Wines for "The Tastes of Christmas," a full-sensory holiday themed tasting of live music, wine, cheese, and chocolate.
You'll taste five flights of hand-picked, boutique French wines, which have been meticulously paired to musical selections from a variety of different musical genres. Each piece of music will bring out the essence and personality of the selected wines. Cheeses and custom chocolates will also be paired!
Please note that this is a tasting and not a full dinner. It is recommended you eat before coming or leave some room to enjoy a meal after the event.
More
Less
Read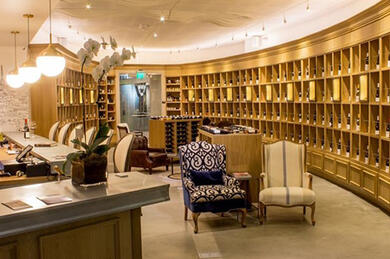 Related Events
9300 block of Civic Center Drive
Beverly Hills, CA 90210
Tel: (310) 285-6830