A Taste of Beverly Hills
When dining out, you're often presented with a menu replete with options; each dish, wine selection or dessert is as enticing as the next. You might ask, "how am I supposed to choose?" In Beverly Hills, you don't have to. Instead, opt for a chef's tasting menu and enjoy multiple small plates, ranging in flavor, style and appearance. Or sip the right dessert wine with something oh so sweet.
Multi-Course Menus by Celebrity Chefs
Culinary stars Wolfgang Puck and Curtis Stone both offer notable dining experiences and one-of-a-kind dishes at their restaurants. At Spago, amid a sleek and simple interior design with a menu focused on market-driven ingredients and Asian and European influences, Wolfgang Puck offers a "California Tasting Menu," which features eight courses that change nightly. For an additional cost, guests can add a wine pairing for a complete culinary experience.
Chef Curtis Stone takes a different approach in his restaurant, which is named after his grandmother and culinary inspriation, Maude. Each season, the tasting menu-only restaurant focuses on a seasonal set menu inspired by the world's leading wine regions. The small, intimate restaurant, which earned a coveted Michelin star, is one of the most popular restaurants in Beverly Hills, so be sure to make a reservation weeks in advance.
Those looking for a true Japanese-style Omakase menu will love Nozawa Bar, another Michelin star recipient. Served only during dinner hours, this multi-course chef's menu is inspired each morning when Chef Osamu Fujita visits the Los Angeles fish markets to hand-select each fish the restaurant will serve that day. The Omakase focuses on mostly nigiri as well as a few sashimi and handrolls. Mouthwatering dishes center on extremely fresh seafood, everything from thin slivers of sashimi to delicate halibut to ruby-red snapper. Much of the seafood, like California Baja tuna and Oregon albacore, is sourced from local waters.
---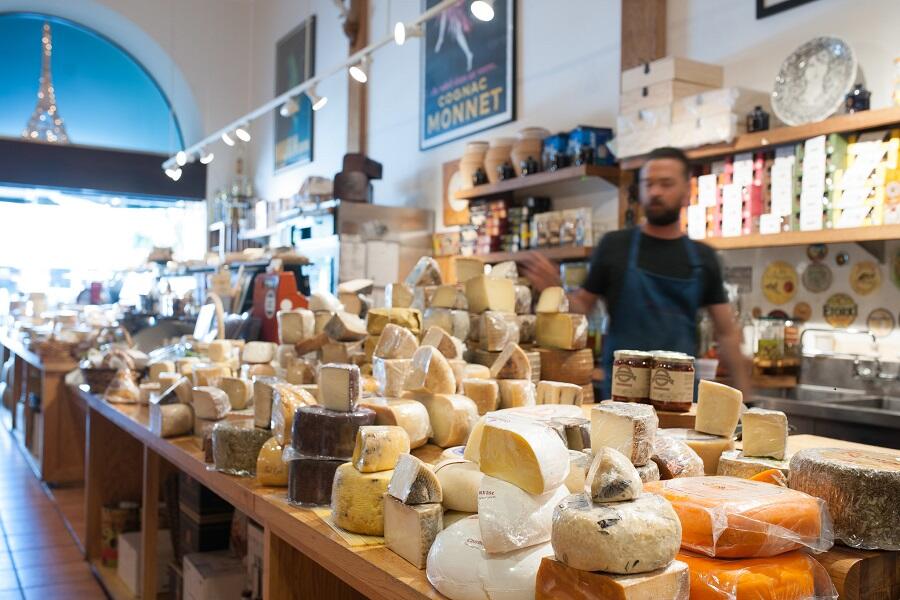 Perfect Pairings
If you're in the mood for a different kind of tasting, visit Wally's Beverly Hills or The Cheese Store of Beverly Hills. At Wally's Beverly Hills, located near the Visitor Center, pair one of the over 100 wines from the world's finest vineyards with some of the careful selections of cheeses, specialty meats, caviar and artisanal chocolates, as well as house-made main courses.
Each month, The Cheese Store of Beverly Hills hosts a special online wine and cheese pairing event and gives attendees a virtual taste of the best cheese and wine pairings by region and why they make a perfect pair. Reserve a spot via the shop's website.
For a truly one-of-a-kind tasting, visit The Club Bar at The Peninsula Beverly Hills where you can try one of the world's best hotel bars amid dark wood panels made of California birch and deep leather chairs that circle the fireplace, creating a traditional yet timeless ambiance reminiscent of an elegant gentleman's club. The Club Bar's drink list includes rare single-malt whiskies, scotches, tequilas and cognacs, as well as an extensive selection of wines by the glass, including the hotel's private-label Keller The Peninsula Sonoma Pinot Noir. These drinks can be paired with artisanal bar snacks such as house-and citrus-infused Mediterranean olives, smoked almonds and taro chips with sea salt.
---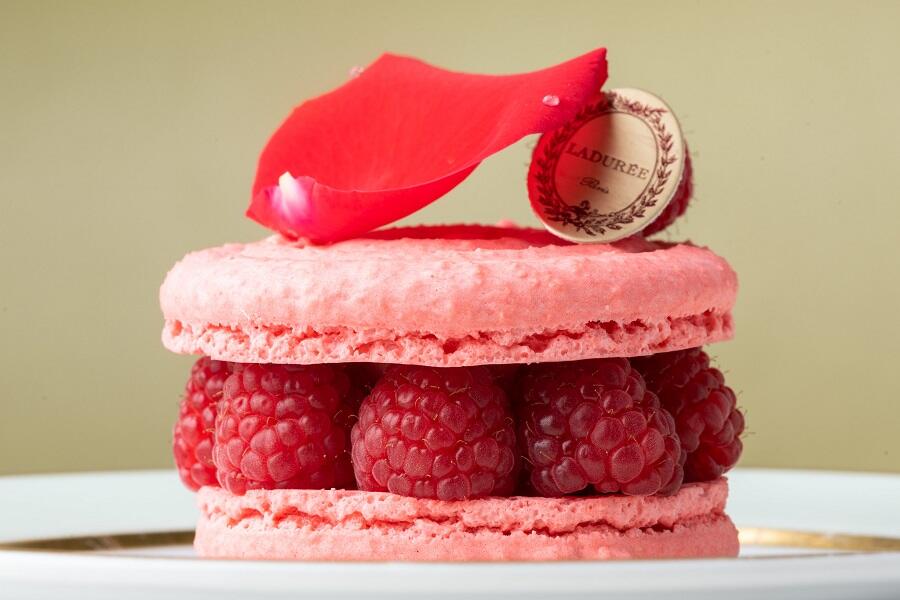 Save Room for Dessert...or Two
Established in 1862, Pâtisserie E. Ladurée, commonly known as Ladurée, is a French manufacturer and retailer of high-end pastries and candies and is one of the world's best-known sellers of the double-decker macaron. The Beverly Hills location has an all vegan menu, offering delicate pastries and main courses in a vibrant, pastel-colored setting.
Another Beverly Hills establishment is The Cheesecake Factory, best known for its famous dessert made from scratch. First started in Beverly Hills in 1978, now there are more than 200 restaurants around the world that feature an eclectic menu, large portions and, of course, their signature cheesecakes.
Le Mervetty is another gem for those with a sweet tooth. A French pastry store specializing in macaron and merveilleux, Le Mervetty is the local's go-to place for French pastries, Illy espresso, cappuccino and canele.
If chocolate is what you're in the mood for, try Edelweiss Chocolates of Beverly Hills, a tradition in the city since 1942. Its discriminating clientele includes some of the most recognized names in the world from presidents to princes to sports figures, all of whom admire the store's handcrafted chocolates, made from the world's finest ingredients, such as sweet cream and butter, imported fruit and delectably rich cocoa.
---
Whether it's a night out with your friends or a romantic evening with your significant other, tasting menus, wine and food pairings and sweet desserts are just some of the many ways to enjoy the best of Beverly Hills.
To view a full list of restaurants in Beverly Hills, click here.
Discover Why Spring in Beverly Hils is Far from Ordinary
Updated April 11, 2022