Family Fun at the Beverly Hills Farmers' Market
One of the best places to enjoy a Sunday in Beverly Hills is at the city's farmers' market, which boasts over 60 certified farmers and vendors. With California-grown produce, made-to-order meals and exciting, year-round events, the Beverly Hills Farmers' Market is a weekly event not to miss.
Produce Galore
The Beverly Hills Farmers' Market plays host to rotating local vendors. Fresh produce is abundant here in Southern California, which means this weekly pop-up is a year-round attraction. If you're looking for a variety of vegetables, Los Angeles-based Kenter Canyon Farms is known for its quality selection of certified, organic lettuces, herbs and leafy greens. Meanwhile, Fillmore-based vendor Lark Farms provides a hefty selection of brilliantly-hued heirloom tomatoes and peppers—surely an exciting addition to any salad.

Harry's Berries is a must-stop for fruit lovers; don't leave without buying a punnet of organic strawberries, the farm's signature product and main crop. Also wander over to Ha's Apple Farm booth. On top of a large variety of apples, this vendor also has dried fruits and to-die-for jams like the Fuji apple jalapeno jelly that packs a huge flavor punch.
---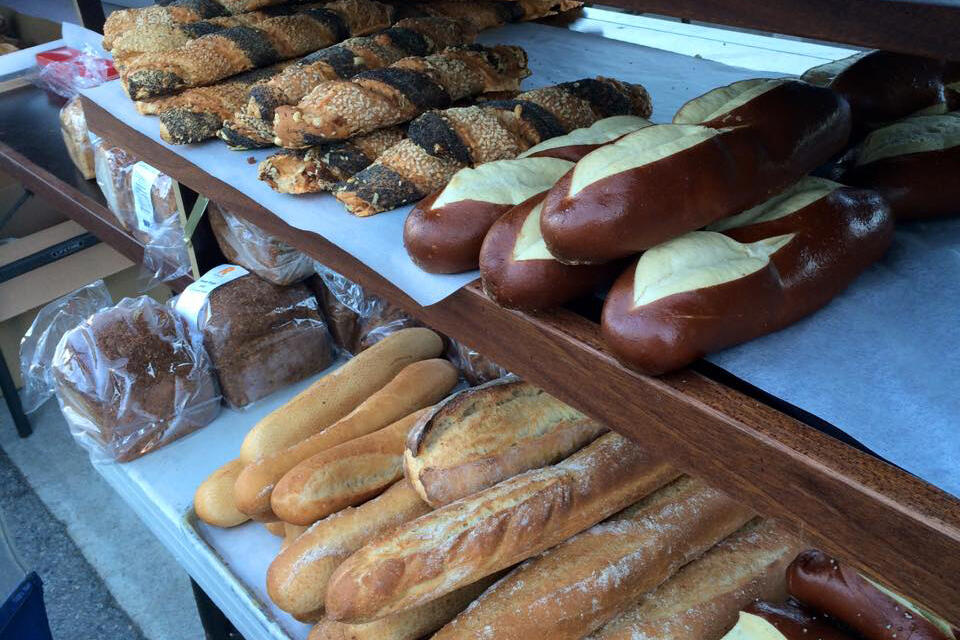 Made-to-Order Meals
One of the best things about the Beverly Hills Farmers' Market isn't just the generous selection of fresh produce, but also the wide assortment of made-to-order food and beverages. Once you've worked up an appetite perusing the fruits and vegetables, make time to sample the flavors of the market's nonagricultural vendors.
Sip some of the tastiest and strongest coffee in all of Los Angeles at Kings Road Cafe's booth. Keep it healthy and delicious with vegan Korean eats at Dave's Gourmet Korean Food. Indulge in a fresh loaf of bread from the Lodge Bread Company, or a pastry from Rockenwagner. Every week brings a host of new vendors, so there is always something new to try.
---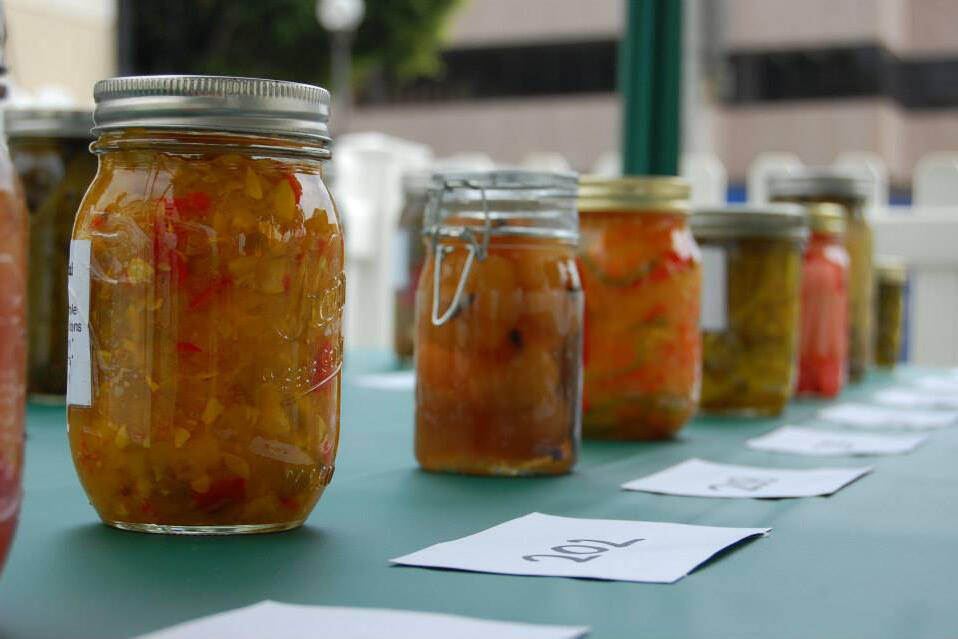 Activities for Kids (and Kids at Heart!)
This farmers' market isn't just for adults, there's plenty for the kids to enjoy as well. Kids can help you shop with child-sized carts provided just for them. They'll also love the weekly entertainment in The Kid Zone, which includes pony rides and a petting zoo.

On the second Sunday of every month, aspiring mini Top Chefs learn about the health benefits of cooking with seasonal fresh fruits and vegetables at Cookin' Kids. The activity uses easy, healthy recipes and the kids always rave about meeting the farmers who planted their greens.

The Beverly Hills farmers' market also hosts special events throughout the year. For instance, there's Pie-Bake A'la Beverly Hills & Piesta, an annual festival in June that includes a range of pie-themed contests and activities. PickleFest is another yearly family-friendly event where the theme is—you guessed it—pickles.
The legendary Beverly Hills delicatessen Nate'n Al sponsors this August festival, which features a truly creative contest called, "I Can Pickle That," where entrants pickle fruits or vegetables grown in California. Finally, mark your calendar for the annual Beverly Hills Community Services Showcase every February. This is an action-packed day of craft projects, live performances and sports competitions.
---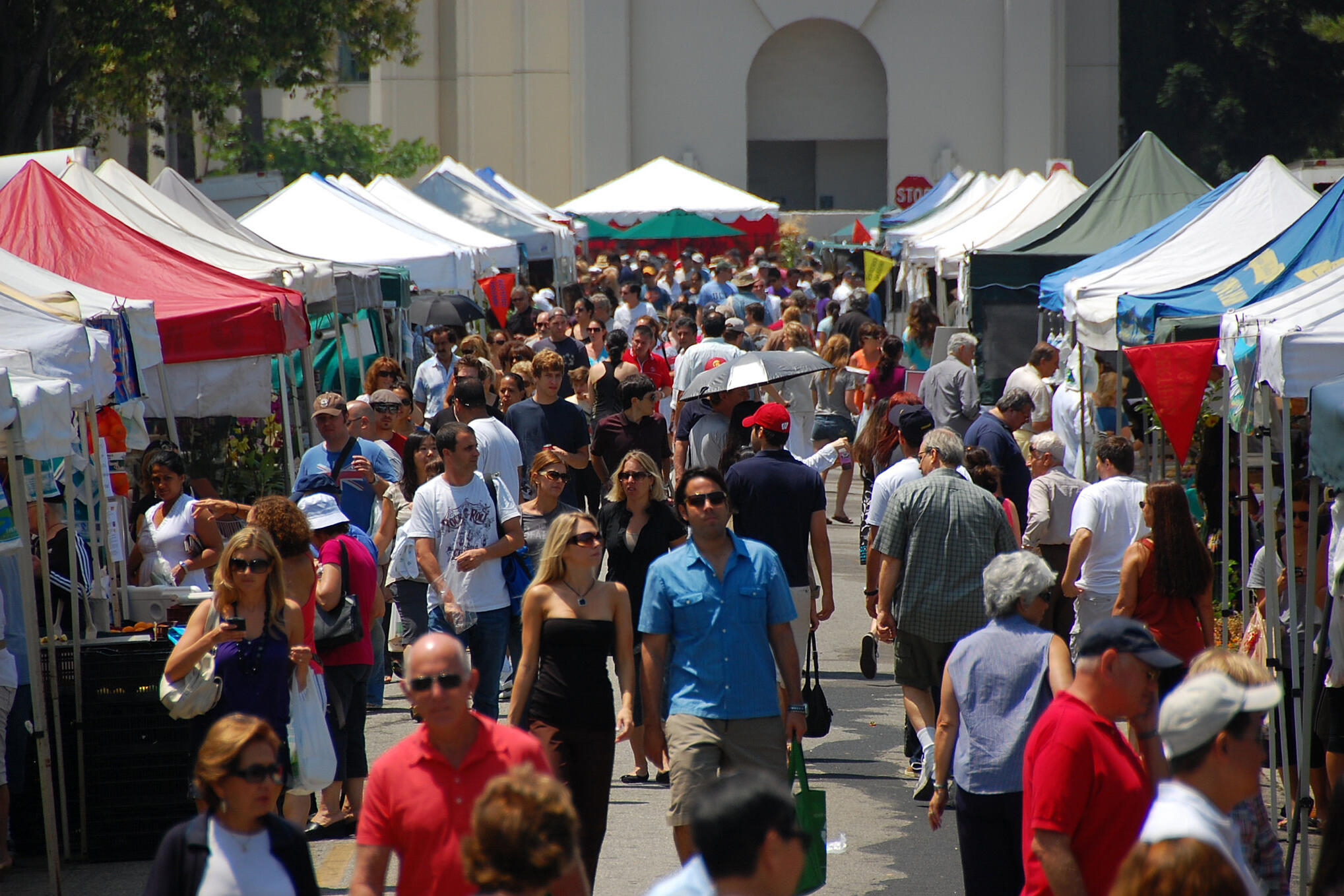 Beverly Hills Farmer's Market Location and Hours
Located along the 9300 block of Civic Center Drive between Third Street and North Santa Monica Boulevard, the Beverly Hills Farmers' Market is open every Sunday, rain or shine, from 9 A.M. to 1 P.M. Extra bonus: Enter at 450 Rexford Drive and receive two free hours of parking in the Civic Center Parking Structure.
When planning to visit specific vendors, check the official Beverly Hills Farmers' Market's website beforehand. Vendors vary from week to week, particularly the certified producers selling seasonal products.
And whatever you do, don't forget your weekly shopping list so you can stock up on all that the Beverly Hills Farmers' Market has to offer.
---
For more ways to experience the best in Beverly Hills, visit our Discover Beverly Hills section.
Updated: March 24, 2020.