Keep Cool in Beverly Hills
From gelato to ice cream filled pastries, classic cones and fro-yo, there is no better place than Beverly Hills to keep cool this summer season.
Gelato or Ice Cream or Perhaps, Both?
Fatamorgana Gelato turns nature's secrets into gelato and then they reveal them to the world, right here in Beverly Hills. Fatamorgana offers guests the opportunity to enjoy a gelato made with natural raw ingredients consistent with Italian tradition.
Looking for good old ice cream on a hot summer's day? Well, you can head to Flour Shop for scoops of your favorite flavors with the option to "make it explode" or "make it a unicorn." Or you can visit Beverly Hills' newest ice cream scoop shop, Ben & Jerry's.
---
Elevate Your Shake
At Le Mervetty on North Canon Drive, you can choose from a variety of pastries, like mini pistachio cakes, Earl Grey Tea macarons and fluffy Pavlovas. Another option to try on the menu are their extremely popular handcrafted milkshakes, creatively made and adorned with toppings such as colorful sprinkles or rich brownie bars.
---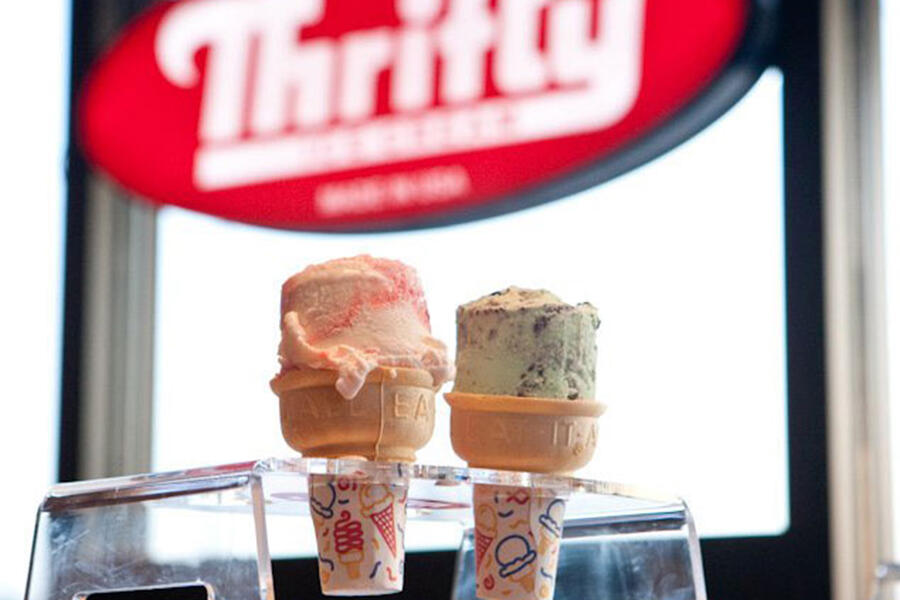 The Classics
With so many innovative ways to do ice cream in Beverly Hills, sometimes it's nice to take a step back to savor the classics. Located on Canon Drive, Rite Aid serves up scoops of Thrifty ice cream at its Fresh Day Café. Since 1940, Thrifty ice cream has been known for having unique flavors, such as Chocolate Malted Krunch and Circus Animal Cookies served in a sugar, cake or waffle cone.
---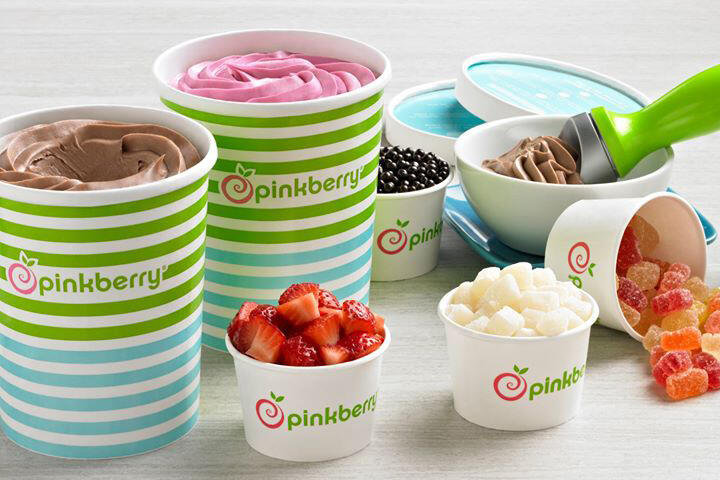 Frozen Yogurt How You Like It
Pinkberry, the brand responsible for reigniting frozen yogurt's popularity, has a shop on South Beverly Drive. With many flavors and toppings to choose from, try one of its seasonal flavors, like Salted Caramel, Chocolate Hazelnut, Cinnamon Churro or Tropical Mango. From there, you'll garnish your cup with tasty toppings, such as fresh fruit, candy, nuts and sauces like chocolate, honey or caramel.
Located on Bedford Drive, just below South Santa Monica Boulevard, Go Greek Yogurt serves Greek frozen yogurt flavors, such as Wild Berries, Honey, Chocolate, Vanilla and Tart Plain. Visit the toppings bar, which has over 50 options available, including fresh fruit, organic gummies, chocolates, nuts, seeds and powders.
In addition to a mouth-watering selection of sweet and savory crepe creations, Sweet Beverly Hills on North Beverly Drive serves premium soft-serve gelato. The gelato flavors range from a harmonious blend of Pistachio and Honey to an irresistible classic Vanilla. If you're in for a true sweet delight, opt to have your gelato in the form of a delectable Brownie or Caramel Sundae and enjoy it in the quaint al fresco space of the shop's patio overlooking Beverly Canon Gardens.
---
To explore restaurants and sweet shops in Beverly Hills, click here.
Revised July 13, 2022