Late Night Dining in Beverly Hills
When visiting Beverly Hills, you want to make the most of every waking moment—even when those waking moments are at 11 P.M. Fortunately, there are plenty of late night dining options to satisfy your night owl cravings. These restaurants, cafés, bars and lounges stay open until midnight or later, and offer something for everyone—no matter what the mood calls for.
Italian Specialties
Il Tramezzino serves some of the best sandwiches in Beverly Hills. The casual eatery is open for breakfast and lunch, and is also open for a late-night snack on Fridays and Saturdays. Keep things light with a strawberry arugula salad, or go for something more filling like a panini or pasta, especially the penne Milano with its signature pink alfredo sauce.
Open until 4 A.M. Friday and Saturday.
Go for the homemade pasta and stay for the people-watching at Il Pastaio. On any given night, the upscale restaurant's romantic outdoor dining space is dotted with VIPs, making dining here quite an experience. Despite its A-lister appeal, this 23-year-old gem is still an old-school neighborhood trattoria at heart. You can't go wrong with any of the dishes on the menu, but make sure to try the pasta or risotto special of the day.
Open until midnight Friday and Saturday.
Caffé Roma has been serving up Northern Italian cuisine in Beverly Hills for more than 35 years. Its cobblestone patio, piano bar and live music set a relaxed tone any time of day. On Saturday nights, the restaurant gets lively when it transforms itself from a casual eatery into a late night supper club.
Open until midnight Monday-Thursday, 1:30 A.M. on Friday, 2 A.M. on Saturday and 11 P.M. on Sunday.
---
Classic American Fare
One of the most famous steakhouses in all of Los Angeles, Mastro's Steakhouse is a classic choice for a romantic evening or a special occasion. The restaurant is known for its porterhouse and its can't miss lobster mashed potatoes. Head to the upstairs Penthouse (which also serves food) for a pre- or post-dinner cocktail and enjoy the outdoor lounge seating overlooking Beverly Hills.
Open until midnight Friday and Saturday.
Located adjacent to CUT by Wolfgang Puck at Beverly Wilshire, A Four Seasons Hotel, CUT Lounge is an ideal place to loosen up during the week or get into full relaxation mode on the weekend. Thursday, Friday and Saturday evenings, from 5 P.M. to 1:30 A.M., spin the night away with local DJs. The lounge's Rough CUTs menu will not disappoint with offerings ranging from seafood-forward dishes to CUT favorites like American wagyu steak skewers, truffle grilled cheese and bone marrow toast with oxtail marmalade. Don't forget to sample the collection of shaken, stirred and straight-up cocktails.
Open until 1:30 A.M. Monday through Saturday; closed Sunday.
---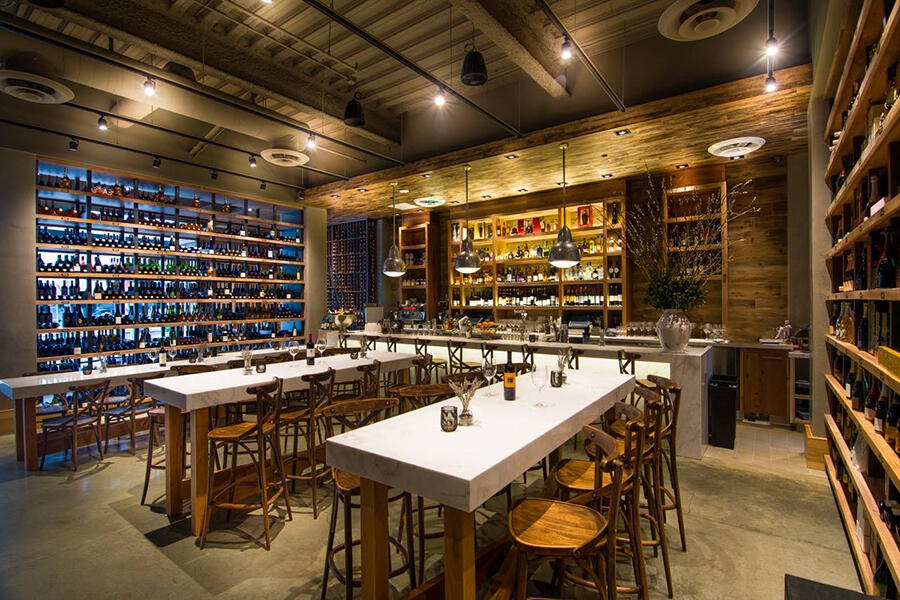 Wine Time
Local wine lovers flock to Wally's Beverly Hills. Part wine-and-cheese gourmet market, part full-service restaurant, Wally's has more than 2,500 wines in stock, 200 different cheeses and the largest collection of Bordeaux, Burgundy, Italian, Californian and Spanish wines in the United States. Order a bottle with a few dishes from the extensive late-night menu or choose from the selection of wines by the glass, which includes Dom Pérignon and a rare Trimbach Clos Ste. Hune Riesling.
Open until 2 A.M. Monday through Sunday.
---
Healthy Fare
The always-bustling Urth Caffé serves organic coffee and delicious food all the way from breakfast to midnight snack. If you have dietary restrictions (or just a healthy approach to eating) Urth has you covered with gluten-free bread, tofu and egg-white options and locally grown greens.
Open until midnight Friday and Saturday.
---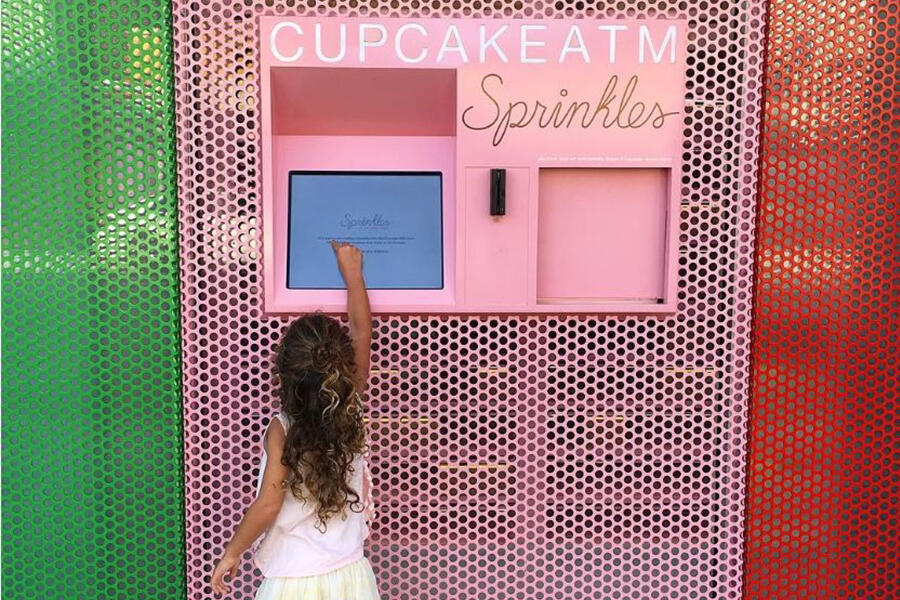 Late Night Sweets
What's your favorite gelato flavor? At Amorino Gelato you can choose as many as you want, including vegan options, from a wide selection made with natural ingredients. Order your gelato in a cone and it will come in the shape of a rose!
Open until midnight Friday and Saturday.
There is nothing sweeter than stepping up to the pink Sprinkles Cupcakes ATM and withdrawing the cupcake you've been craving—even when that craving hits in the wee hours of the morning! This ATM that greets you with a catchy jingle is open all day, every day, and is restocked continuously with fresh cupcakes and cookies.
Open 24 hours.
Photo Credit: @bella.jane
---
For more ways to experience the best in Beverly Hills, visit Discover Beverly Hills.
Updated February 11, 2021