Pooch Pampering: Beverly Hills Has Gone to the Dogs
Beverly Hills is widely known for its world-class shopping, glamorous hotels, lavish spas and stylish amenities. What most don't know is that humans aren't the only ones who can revel in a wide selection of spa, retail, hotel and beauty services. These high-quality services are also available for your furry friends!
Beverly Howls
Beverly Hills, or should we say Beverly Howls, is world-renowned for providing best-in-class service to its visitors and hotel guests. Indeed, the city is the premier destination for people who want to relax and unwind, but Beverly Hills is also the paw-fect place to pamper your pets. In Beverly Howls, we understand that your pooch is part of the family and that they deserve the same attention as you do. So, we've curated dog-friendly venues and services that are guaranteed to get tails wagging for even the most discerning pooches.
Download and print the Beverly Howls Guide
---
Tail Wagging Stays
Beverly Hills hotels are well known for going above and beyond for their guests, but did you know that this world-class service applies to their pets, too?
AKA Beverly Hills, Avalon Hotel Beverly Hills, The Beverly Hills Hotel, The Beverly Hilton, Beverly Wilshire, A Four Seasons Hotel, The Maybourne Beverly Hills, Mosaic Hotel, The Peninsula Beverly Hills, Waldorf Astoria Beverly Hills and L'Ermitage Beverly Hills welcome their four-legged guests with a host of pet-friendly hotel amenities.
AKA Beverly Hills offers a pet-friendly stay for you and your dog. Enjoy plenty of private outdoor space on-site for taking in some fresh air with your dog. Just across the street, Crescent Park boasts additional space and greenery to walk your dog and play outside. Located within close proximity to trusted neighborhood pet stores and groomers, the hotel offers rooms with a pet fee of $25 per night, and AKA welcomes pets up to 25 pounds (service animals with proper paperwork are complimentary).
Avalon Hotel Beverly Hills offers plush Casper beds, feeding bowls, doggie treats and the best part of all is a portion of the pet fee is donated to the Best Friends Animal Society whose mission is to eradicate homeless pets. You and your BFF can stay in comfort and style and feel good about giving back and sharing kindness with all animals. The hotel welcomes pups up to 50 pounds with a $100 pet fee per stay.
The Beverly Hills Hotel spoils pups with dog beds, bowls and bone shaped doggie cookies with doggie's name handwritten on each cookie, from the hotel's bakers. Following their afternoon nap and fancy feast, pups can explore the well-manicured grounds and beautiful city with their owners or with a premiere dog walker. The daily pet fee is $35, and the hotel welcomes up to two small dogs.
The Beverly Hilton is perfectly suited for you and your pooch, especially if Fido has stars in their eyes. Home to several glitzy red-carpet events, this iconic hotel is where entertainment meets fashion and Beverly Hills meets Hollywood. The Beverly Hilton welcomes a limit of two furry friends up to 75 pounds for an additional $50 per pet, per stay. Pooch owners can visit Will Roger Memorial Park for some exercise and playtime, just a short walk away, or relax poolside under pink and white striped umbrellas with cabana rooms in the backdrop.
At Beverly Wilshire, A Four Seasons Hotel, dogs and cats up to 15 pounds are welcome, so you and your furry friend can experience the classic hotel together. Choose from exclusive in-room amenities, including water bowls, piddle pads and a luxurious Beverly Wilshire pet bed. Be sure to stop by the hotel's concierge desk for additional information on the Beverly Hills Community Dog Park, as well as dog walking and grooming services within the city.
The Maybourne Beverly Hills treats your pup (up to 50 pounds) to a luxurious getaway with fluffy dog beds, fancy food bowls, to-go water bottles and a warm welcome! Pet owners can enjoy the lush Beverly Cañon Gardens next door or pups can strut down Rodeo Drive accompanied by a trusted dog walker, hand selected by the hotel's concierge. The daily pet fee is $50.
The Mosaic Hotel is proudly dog-friendly and welcomes beloved canines that weigh up to 40 pounds. Guests with dogs are required to pay a non-refundable $100 deposit per stay.
At The Peninsula Beverly Hills, you and your four-legged friend can be wined and dined in the comfort of your room with doggie room service. Pets can eat gourmet treats from their custom food bowls in addition to receiving specialized canine spa treatments. Schedule a morning walk for your furry friend through the concierge desk and afterward they can enjoy some beauty rest in the luxurious dog beds provided by the hotel. The daily pet fee is $35, and the hotel welcomes even their large furry friends with no weight limit.
Pooches are happily welcomed, by name, upon arrival at the L'Ermitage Beverly Hills. In-suite, you will find a luxe dog bed, leash, food and water bowls. Additionally, a "Pet in Room" door hanger can be displayed to ensure your four-legged friend is not disturbed. Dog walking services can be arranged through the hotel's concierge to ensure you and your best furry friend can both enjoy a night out on the down while plush pet toys and treats are also available to ensure a tail-wagging stay. The hotel's furry friends must not exceed 40 pounds. Pet stays are subject to a $50 fee.
At Waldorf Astoria Beverly Hills, your dogs will be treated as VIPs during their stay and will enjoy welcome notes, dog treats and custom beds and bowls. The hotel also offers dog walking services and in-room dog sitting. Plus, dogs may enjoy a spa or pampering appointment via a mobile doggie grooming service. The Waldorf Astoria Beverly Hills welcomes dogs up to 45 pounds for an additional fee of $200 fee per stay.
*Please contact hotels directly for updated pet restrictions and fees (if applicable).
---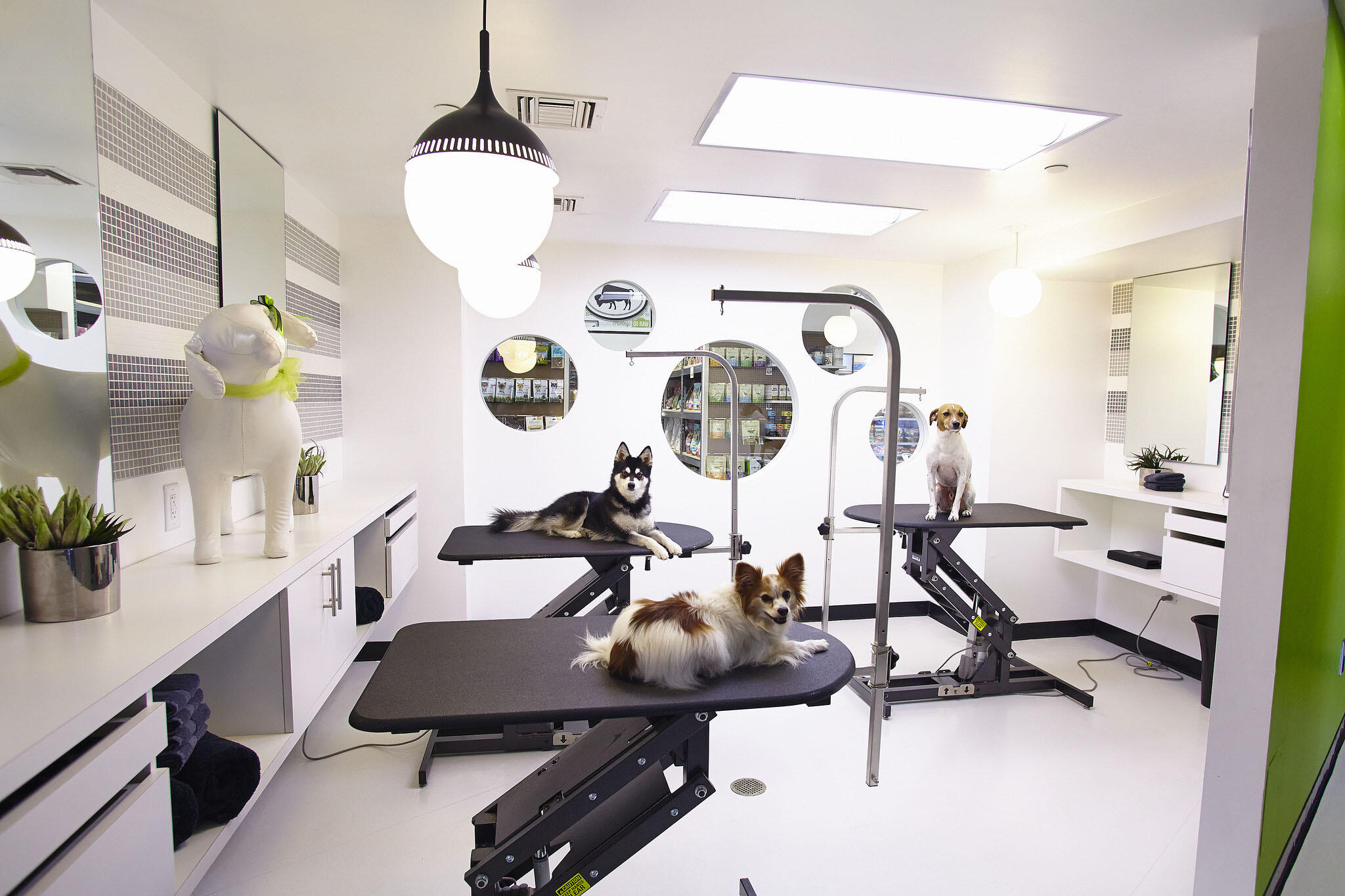 Not Your Ordinary Dog Grooming Salon
While you're out enjoying all that Beverly Hills has to offer, make it a special day for your dogs as well and drop them off for a spa day.
Take your four-legged friend to Henley's Style Pet Grooming and Spa, which has been serving local pets and families for over 20 years. Henley's groomers love caring and connecting with dogs and their owns, creating lasting relationships. They treat your fur baby as if he or she was their own!
---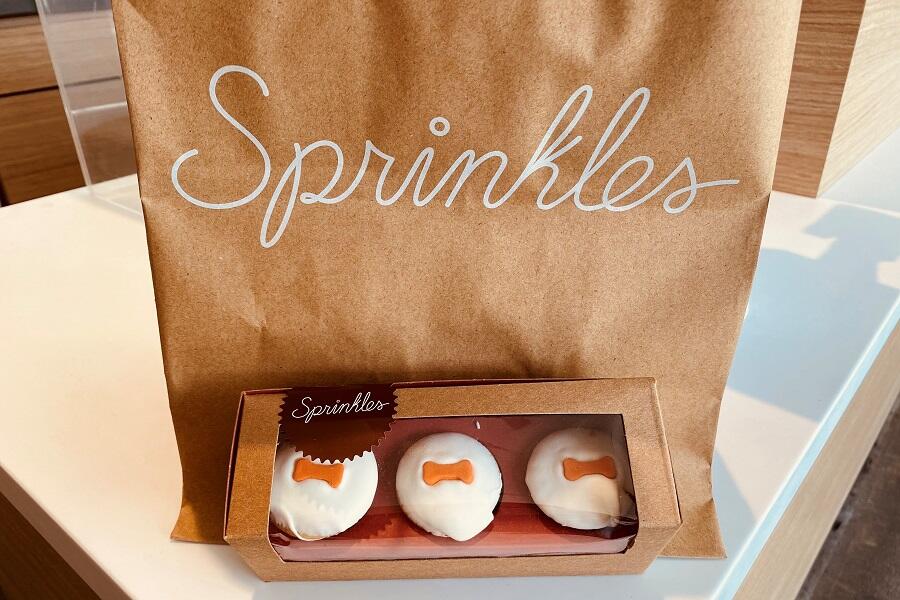 Pet-Friendly Treats
Once you're done pampering your pet, top off the day with a delicious treat!
For a sweet experience to share with your pet, head to Sprinkles Beverly Hills and step up to its ATM where you can not only pick up cupcakes for yourself, but for your pets as well. Pupcakes are sugar-free, topped with a yogurt frosting, and enjoyed by all breeds!
For baked goods for your pampered pooch, check out Mr. Speck's Playhouse, where you can also get a one-stop-shop for doggy care, fashion and accessories. While over there, treat your dog to an array of sweets including designer cookies, life sized donuts, pupcakes, birthday treats and more. Made with healthy and human grade ingredients, these sweet treats are intended not to upset your pup's tummy.
---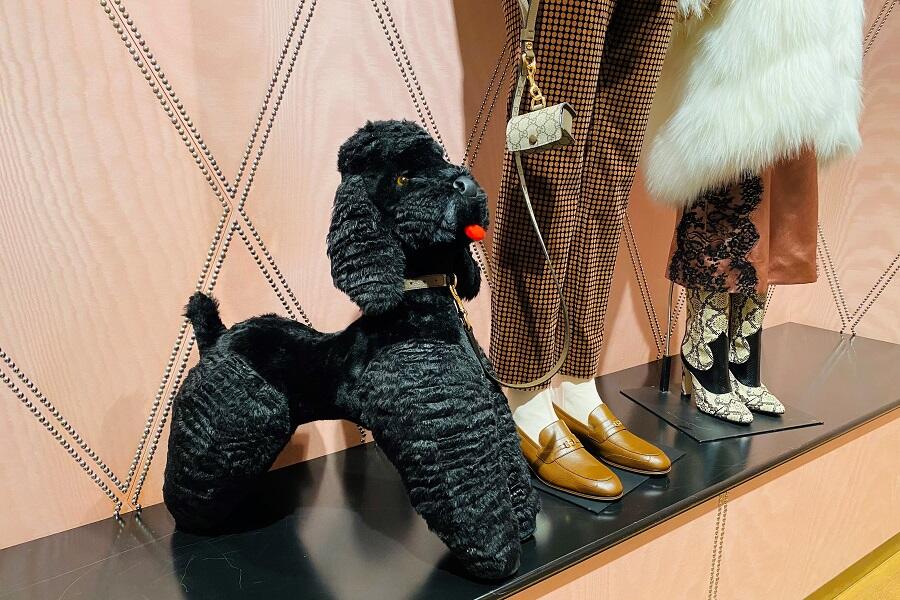 Fashion for Fido
Beverly Hills offers a shoppers' paradise, not only for you, but for your furry friend too.
Legendary fashion houses, everyone from Louis Vuitton, Dior and Prada to Hermes, Gucci and Goyard, carry many exclusive products, as well as many pet accessories too. The brands offer the finest in dog accessories such as dog carriers, luxe leashes and dog collars.
---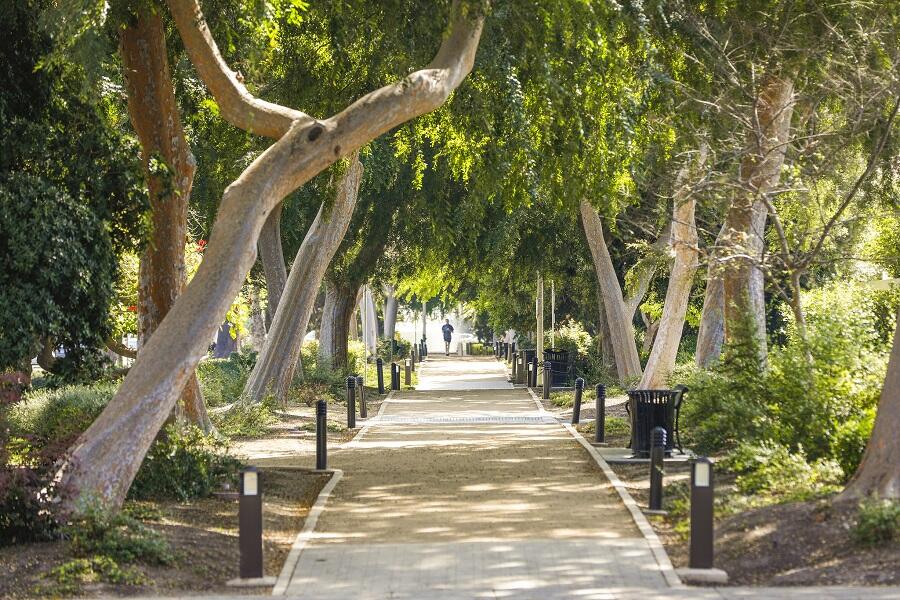 Take Your Dog for a Walk
Take your dog for a walk along Beverly Gardens Park, a 1.9-mile linear park that spans from Wilshire Boulevard to North Doheny Drive along Santa Monica Boulevard. The park features numerous notable art sculptures, various specialty gardens including the Cactus Garden and Rose Garden, the Wilshire Electric Fountain, the Doheny Fountain, a decomposed granite jogging and walking path and arbors, so you won't be bored with your pooch.
For a smaller, quieter park, take your dog to Coldwater Canyon Park, located on the east side of Coldwater Canyon at Beverly Drive. The park provides a beautifully landscaped green space and a synthetic jogging track, which is perfect for a light run. You'll find a wide span of green space, a water stream and a Gwynn Murrill's "Cougar III" bronze sculpture to complement your visit to this hidden gem.
---
From five-star hotels and pet fashion boutiques to lavish pet spas and pet-friendly eateries, Beverly Hills has given new meaning to the phrase "It's a Dog's Life." Leash up your pup and let them join you in experiencing the luxe life in Beverly Hills.
For more ways to enjoy a day in the city, Discover Beverly Hills.
Revised August 25, 2022