Restaurant Row on La Cienega Boulevard
There are two Restaurant Rows in Beverly Hills. Little Restaurant Row is on North Canon Drive in the Golden Triangle, the city's central business district. The original Restaurant Row is on the city's eastern edge on La Cienega Boulevard, between Wilshire and San Vicente boulevards, and offers some of the finest meals in the area. Read on to learn what's on the menu on Restaurant Row.
Capital Seafood is a cornerstone in Beverly Hills and has been recognized for its outstanding Chinese-style seafood dishes, dim sum and excellent service. The restaurant is known for its modern interpretation of classic Chinese dishes and its insistence using high-quality, fresh ingredients. The dim sum is some of the most authentic and expertly prepared on the west side of Los Angeles. In particular, Cantonese seafood is a specialty at Capital Seafood, with the lobster with ginger and scallions being especially noteworthy.
MAKE RESERVATION
---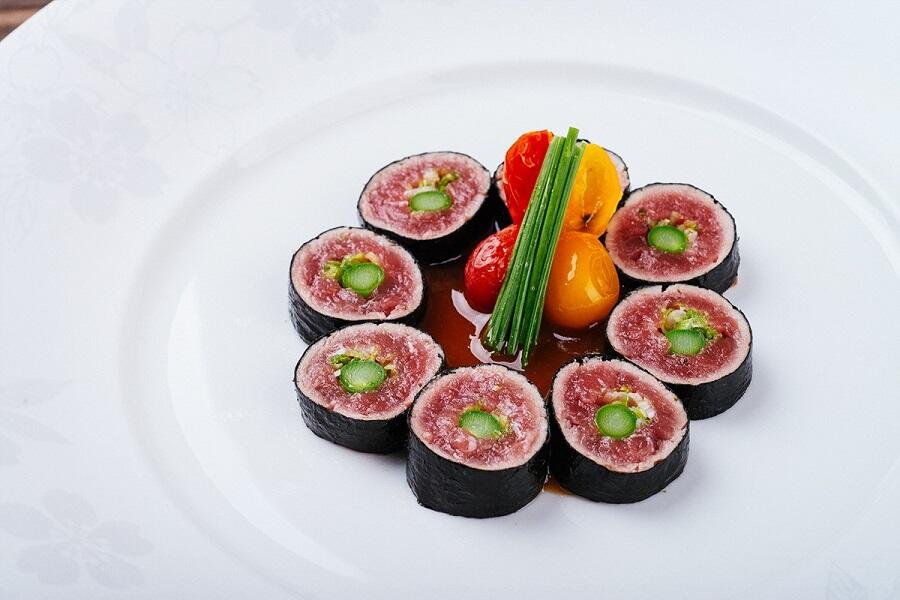 Matsuhisa Beverly Hills was founded in 1987 by Chef Nobuyuki Matsuhisa and incorporates Latin American elements into Japanese cooking. The restaurant serves creative fusion dishes such as sashimi salad with Matsuhisa soy sauce dressing, yellowtail sashimi with jalapeno, squid pasta with light garlic sauce and black cod with miso. Matsuhisa's innovative menu also attracts Hollywood celebrities, so while you experience what Zagat calls "the gold standard" for LA sushi and the birthplace of Nobu style cuisine, you may also find yourself sitting next to someone famous.
MAKE RESERVATION
---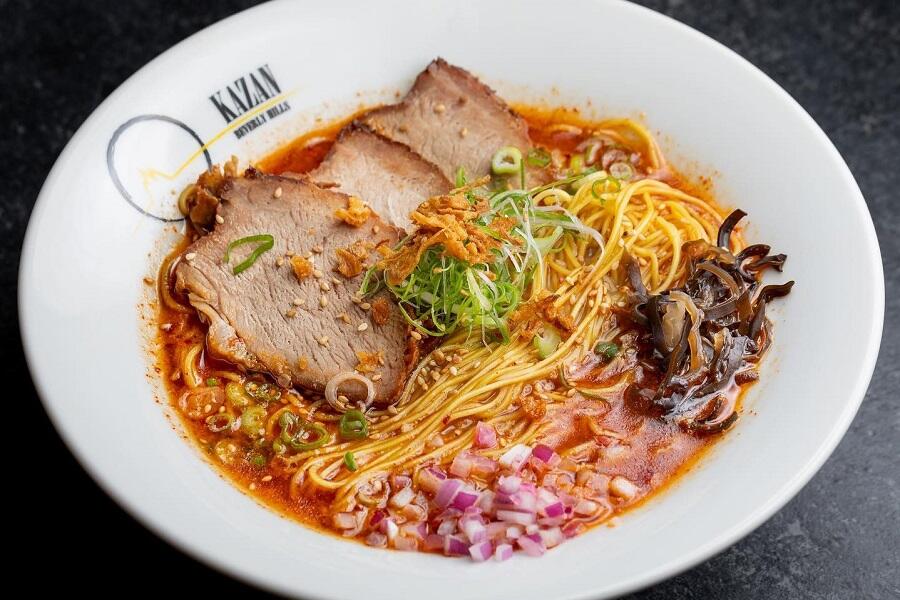 Noodle spots are common in Southern California, but few prepare such a memorable handmade version of the delicious soba as Chef Ryu Isobe at his MICHELIN Guide Bib Gourmand-recognized restaurant, Kazan. The interior design is stylish and minimalist with an inviting open kitchen. The menu offers many choices of noodles, but lamb in lava is a standout, set afloat with strands of soba served with New Zealand lamb chops, Japanese spices, miso paste and cilantro. The signature No. 1 is also excellent, with soba thin noodles with clear yet rich soy-based broth with truffle seasoning, served with your choice of tender chashu, green onions and house-made wontons.
MAKE RESERVATION
---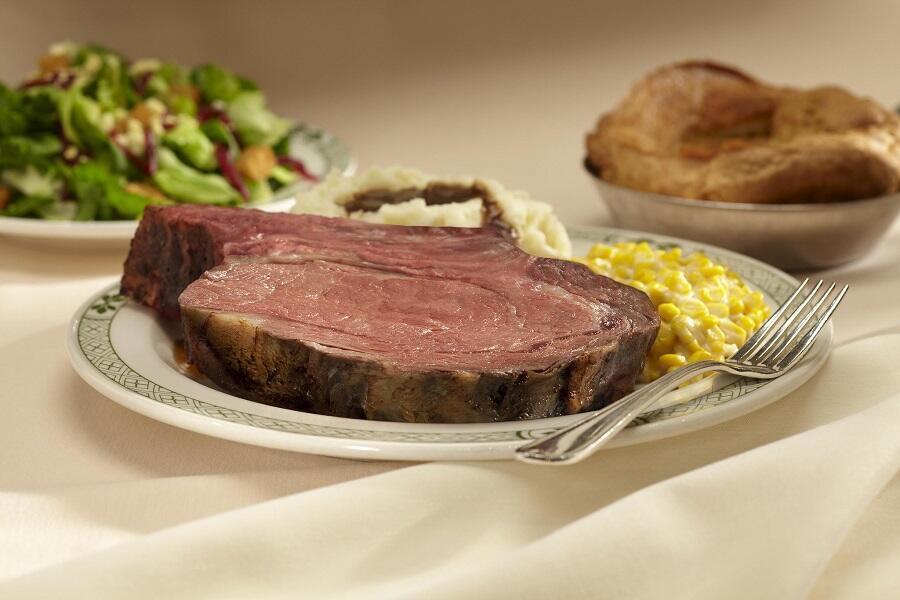 Lawry's The Prime Rib is a meat-focused restaurant of grand style, classic elegance, luxurious comfort and home of the world-famous Lawry's seasoned salt. Warm hospitality, exceptional service and award-winning food has made Lawry's a mainstay for Beverly Hills locals and visitors alike since 1938. The unique menu features roasted prime ribs of beef served table side from gleaming silver carts. Proudly serving certified Angus beef® brand for more than 30 years, Lawry's also features a charbroiled fillet mignon and the Lawry's prime ribeye, all cooked to perfection. For seafood lovers try the amazing salmon Rockefeller, trio of lobster tails and the famous Lawry's seafood tower. A carefully curated wine list, handcrafted cocktails and a delectable dessert menu round out Lawry's The Prime Rib as one of the top places to dine in Beverly Hills.
MAKE RESERVATION
---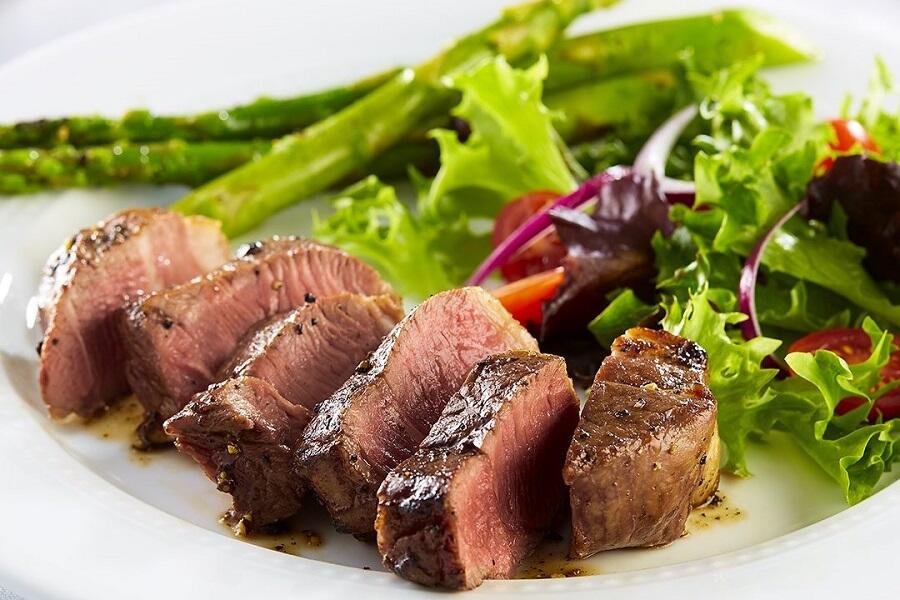 Located on famed Restaurant Row, the Beverly Hills Fogo de Chão stands out with its striking blue tower featuring a view to an authentic fogo de chão – the type of ground fire originally used in the process of cooking meat in Southern Brazil. This restaurant features a continuous style of service offering more than a dozen signature cuts of fire-roasted meats seasoned to perfection and slow roasted over open flames.
Traditional gaucho chefs, who carve the meats tableside, pamper Fogo de Chão guests. The meats are complemented by traditional Brazilian side dishes and a gourmet salad bar with more than 30 different items. Enhance the experience with a decadent dessert, a glass of wine from their award-winning list or a signature Brazilian cocktail.
MAKE RESERVATION
---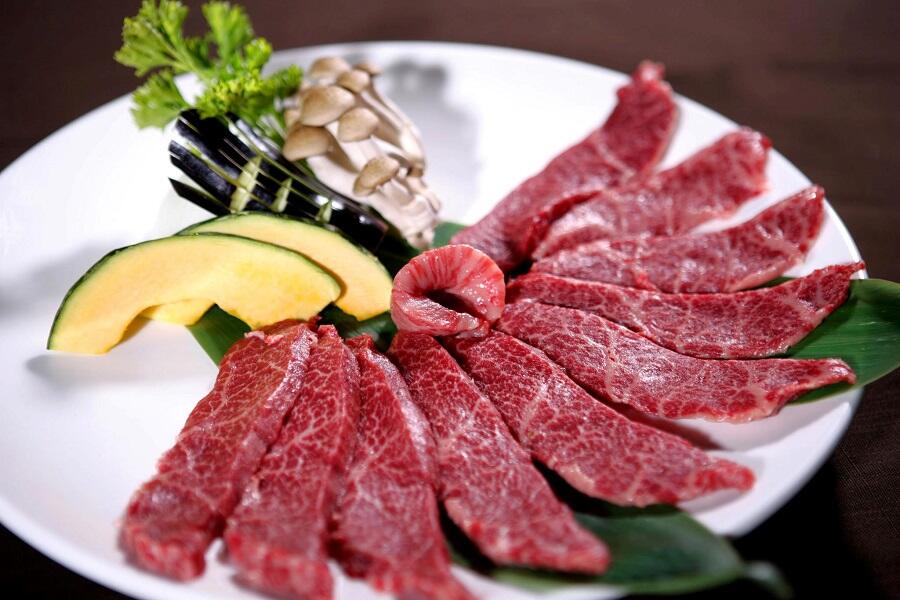 At Genwa Korean BBQ, not only can you dine on traditionally-prepared Korean dishes, but you can be your own chef and grill your own choice of Korean-marinated meats and seafood, such as prime galbi, cuts of short ribs marinated in house special sauce or cha dol, thinly sliced unseasoned prime brisket. You can't go wrong with anything on the menu, but if it's a special occasion, try the Wagyu beef special ribeye. The order comes with a generous serving of Wagyu beef, which is known for its rich marbled texture and mouthwatering flavor. If you still have room for dessert, Genwa serves a delectable selection of tropical gelatos like mango and coconut, as well as green tea ice cream.
MAKE RESERVATION
---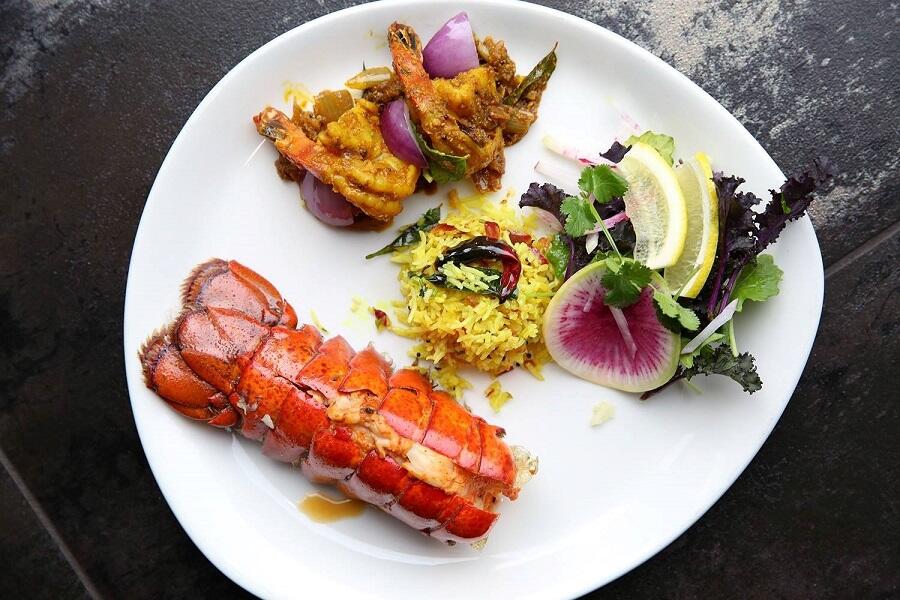 Celebrate the melding of traditional Indian spices with organic food, sourced from the highest quality ingredients. Located in the heart of famed Restaurant Row, Spice Affair Beverly Hills offers a South Asian fine dining experience like no other in Southern California. Exotic Indian spices accentuate an award-winning menu, which features a number of vegetarian, vegan and gluten-free dishes. The non-vegetarian curries are extremely delicious, with the meats melting tenderly in delicately flavored sauces, a perfect contrast with the typically paired fluffy basmati rice. The chicken tikka masala, which is cooked in a signature tomato curry sauce, is highly recommended.
MAKE RESERVATION
---
Gyu-Kaku Japanese BBQ is a restaurant concept from Japan which specializes in grilled meats and vegetables. Some of the best dishes include prime kalbi short rib, which is juicy marbled prime beef that melts in your mouth, served with premium dipping sauce such as sweet soy tare or salt and pepper. Harami skirt steak, which is aged for 21 days, is another best-selling winner and great for grilling to perfection. You also can't go wrong with Kobe-style kalbi short rib, an intensely marbled beef short rib with a rich, mouthwatering texture, served with premium dipping sauce.
MAKE RESERVATION
---
For more ways to experience your culinary adventures in Beverly Hills, visit our Dining section.
Updated September 1, 2023