The Best Cigar and Whisky Bars in Beverly Hills
Beverly Hills is a playground for true aficionados of fine cigars and rare whiskies, with a plethora of experts on hand to guide you through some of the best that the city has to offer. We invite you to explore a selection of cigar lounges, where enthusiasts can relax and enjoy the finest sticks available, and exclusive whisky bars, home to some of the rarest spirits in town.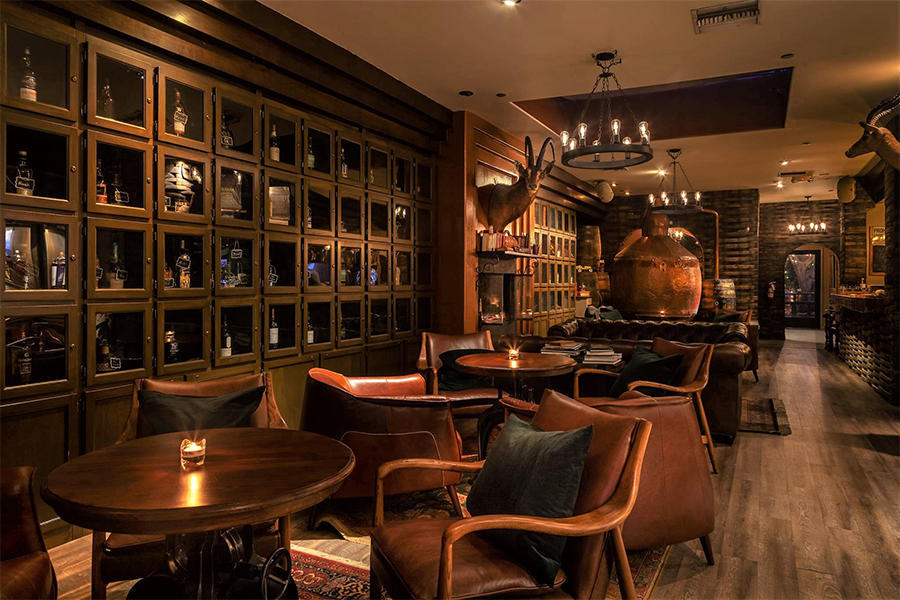 The Double Barrel
Located just west of La Cienega along Wilshire Boulevard, The Double Barrel offers a curated whiskey experience in Beverly Hills. Members can select from hundreds of hand-picked new, vintage and rare whiskeys and it have it neat, on the rocks or in the form of a barrel-aged cocktail. Pair your whiskey tasting with savory small plates and classic dishes by critically-acclaimed chef Adam Horton, of the legendary Saddle Peak Lodge in Malibu. Though the whiskey room is primarily reserved for members only, walk-ins are welcome and guests can easily become a member with each bottle purchase.
---
Buena Vista Cigar Club
The Buena Vista Cigar Club has become a favorite of locals and visitors to the city, with its distinctive environment offering an extraordinary variety of carefully-selected tobacco products.
Owner Rigo Fernandez has a true passion for cigars and has created this gentleman's club style lounge, with a rustic aesthetic that has true character and charm. Allow the team to handpick a cigar from their carefully chosen selection, suited to the visitor's preferred taste. For added privacy, a more exclusive area upstairs has comfortable seating to sit back and enjoy.
---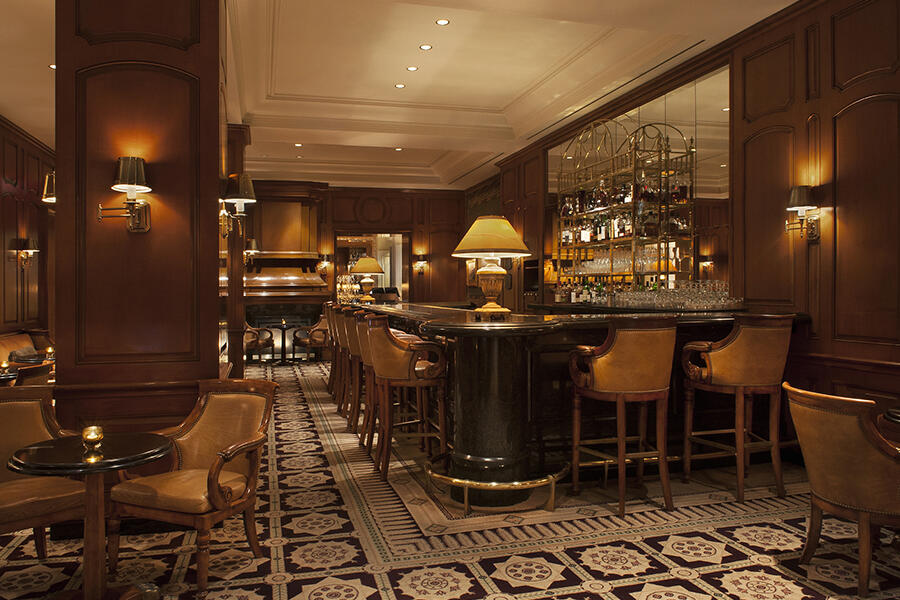 The Club Bar at The Peninsula Beverly Hills
Dark wood panels made of California birch and the deep leather chairs that circle the wide fireplace inside The Club Bar at The Peninsula Beverly Hills create a traditional yet timeless ambience, reminiscent of an elegant gentleman's club with a drinks list of rare single malt whiskies.
Sit at the bar or take a table for a signature Peninsula cocktail and observe how this dignified enclave blossoms into a lively nightspot.
---
For more ways to experience the best in Beverly Hills, visit Discover Beverly Hills.
Revised February 10, 2021