Where to Drink Wine in Beverly Hills
Featuring cuisines from around the world as well as restaurants helmed by celebrated chefs, Beverly Hills is a destination for culinary fans worldwide. With good food comes good wine and Beverly Hills has no shortage of places to taste and buy the most coveted in the world. Raise a glass to the good life at these restaurants, tasting rooms and wine shops on your next visit to Beverly Hills!
The Cheese Store of Beverly Hills is one of Beverly Hills' most treasured stores and regularly tops any list of the best gourmet food or cheese shops in Los Angeles. While known – and rightly so – for stocking hundreds of rare and hard to find cheeses, the store also offers charcuterie, caviar, truffles and unique takes on kitchen staples like Himalayan fine pink salt, French lavender honey and black currant vinegar. If you're lucky, you may even have a chance to visit the store's secret wine cellar - a private tasting room. This 12-seat hidden room, available by advanced booking, provides an intimate, rustic European tasting experience surrounded by framed mementos from some of the local legends who are or have been customers, such as Billy Wilder, and graced with an upright, vintage piano that's always in tune.
---
Step inside Sur Le Vert Wine Bar, a dimly lit emerald-toned bar, creating a romantic and cozy atmosphere in the evening. The main strength of this establishment is the dozens of wines available, perhaps to pair with food or snacks, ranging from Pinot Noir and Ginjo to Chardonnay and Tawny Port. They're mostly from small, family based wineries from all over the world. Anticipate a small but high-quality menu that presents surprising dishes like fresh crudos, ranging from big eye tuna laced with chili oil and scallions to Hokkaido scallop immersed with charred avocado. Main dishes include a well-executed grilled cheese and tomato soup, a seared chicken breast sandwich and a mouthwatering dry-aged New York strip steak, all of which can go perfectly with your wine.
---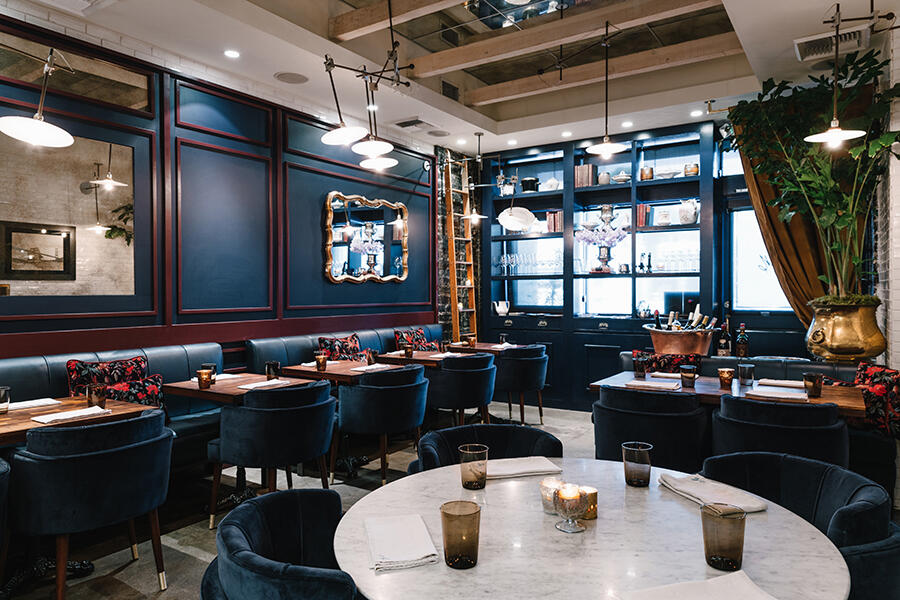 The first solo restaurant of celebrity chef Curtis Stone, Maude, winner of the coveted Michelin star, offers a chef's table experience in the heart of Beverly Hills. Wine-inspired menus are introduced throughout the year to the 24-seat restaurant, where the core team at Maude travels to each region to research the country's unique culture, wine and cuisine. Past and upcoming tasting menu inspirations hail from wine regions including everything from Rioja in Spain, Burgundy in France to the Central Coast in United States and Piedmont in Italy. The nine-course menu at Maude begins by choosing a pairing for your meal. Overall, the restaurant has more than 3,000 vintage bottles of wine in the loft, where you can visit during your final courses.
---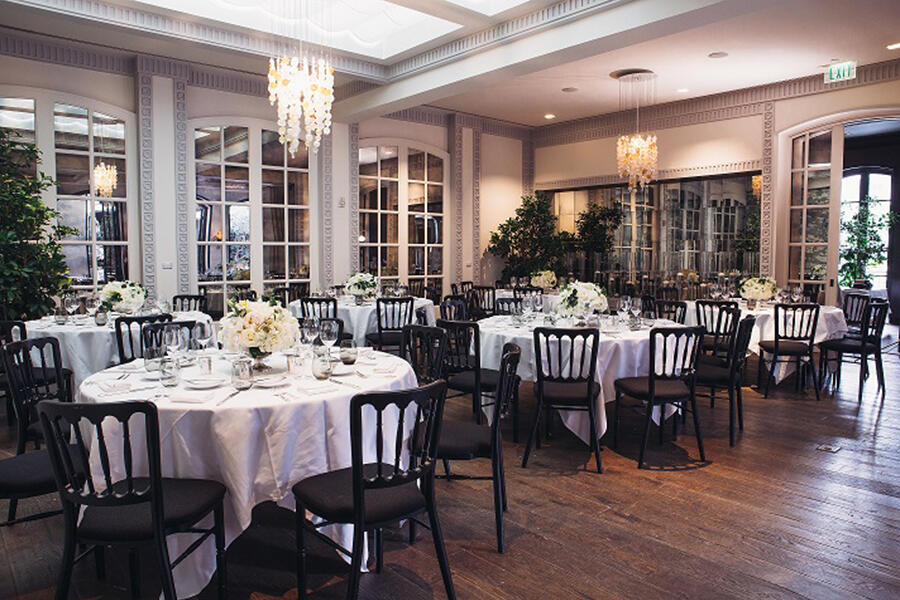 At 2,750 selections, Spago's wine list is not only one of the largest in Southern California, it's one of the most comprehensive, and quite possibly one of the most extravagant in the world. Guests can sip from bottles ranging in price anywhere from less than $100 to $25,000. Since 2010, the famed restaurant owned and overseen by celebrity chef Wolfgang Puck has been one of less than 100 restaurants around the world to consistently receive the Grand Awards by Wine Spectator. With a massive renovation done by SoHo House designer Waldo Fernandez, the restaurant's sleek and contemporary design is the perfect place to dine and feel like a celebrity.
---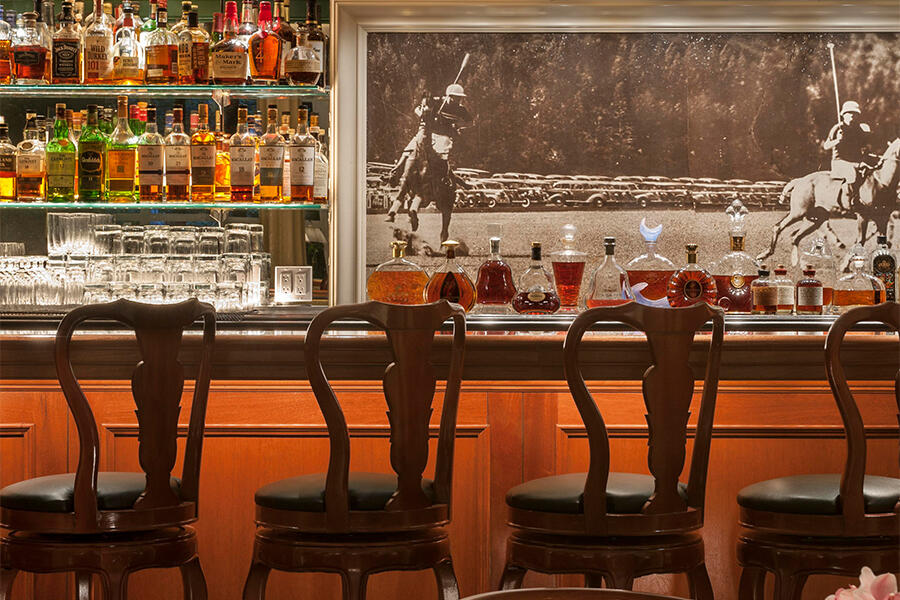 The wine list at The Polo Lounge at The Beverly Hills Hotel offers a thoughtful collection of wines with depth in carefully chosen selections and older vintages. Since 1941, the iconic restaurant continues the place to see and be seen, offering more than 1,200 selections, focusing not only on renowned wine regions but also aiming to include the best wines being produced in up-and-coming areas. Diners can choose from more than 250 different kinds of wines from around the world and enjoy a glass at the very place where Hollywood's greatest stars, from Charlie Chaplin to Elizabeth Taylor, have done the same while seated at their favorite tables. Some of the best spots to be seated and noticed include The Polo Lounge Bar, where Will Rogers and Darryl Zanuck, who both cherished the bar as their hang out spot, can be seen playing polo in a photo behind the bar.
---
A full bar, bustling kitchen, cheese shop, reserve room and impressive collection of caviar, chocolate and truffles are merely a complement to Wally's extensive wine menu that spans more than 60 pages. Over 3,000 bottles of wine line the walls of this vast space in floor-to-ceiling cubbyholes that begin just inside the front doors. The array of wines is impressive enough to be ranked among the world's top 100 collections, according to Wine Spectator. Have a glass during lunch or dinner service, pop in for a drink at the bar before your evening plans, or head in late after a night out as the flagship wine shop, bar and restaurant are open until 1 a.m. Thursday through Saturday and 12 midnight Sunday through Wednesday.
---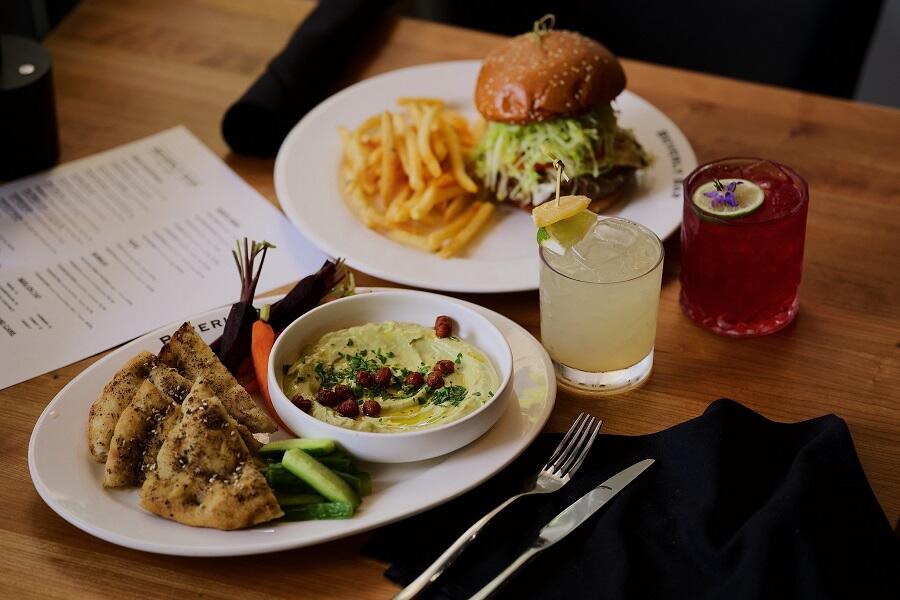 A sleek bar and dining room that offers a large selection of wines to be enjoyed with elevated bar food, Beverly Bar has leveraged their unique and experienced team to create not just a chef-driven menu, but a complete dining experience that's perfect for wine lovers. A couple dozen selections of wine are on offer, whether they're Pinot Grigio and Sauvignon Blanc of the white wines or Pinot Noir and Porto of the red wines. The walls are adorned with portraits of celebrities who previously roamed the streets of Beverly Hills, such as Sean Connery, Marylin Monroe and Elvis Presley, to name a few.
---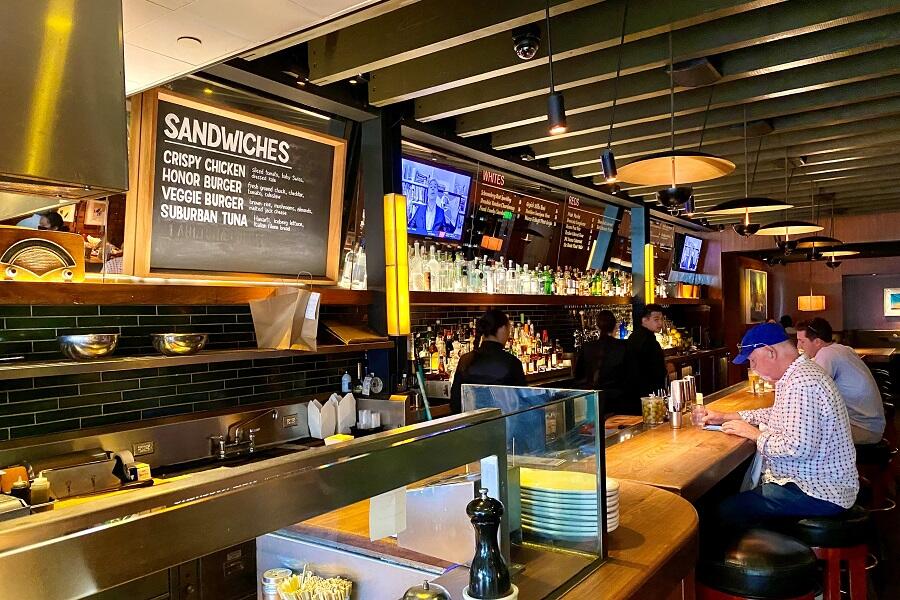 Try any of more than a dozen selections of wines by the glass at this dimly lit wood-paneled The Honor Bar, owned and managed by the Hillstone Restaurant Group. Beaming television screens add to the atmosphere to give the scene a lively vibe typically found at bars. The restaurant's selection of wines ranges from Chardonnay in France to Sauvignon Blanc in Napa Valley. A fine array of foods can be paired with your wine, such as any of the appetizing sandwiches and salads, as well as sushi made with only the freshest ingredients.
---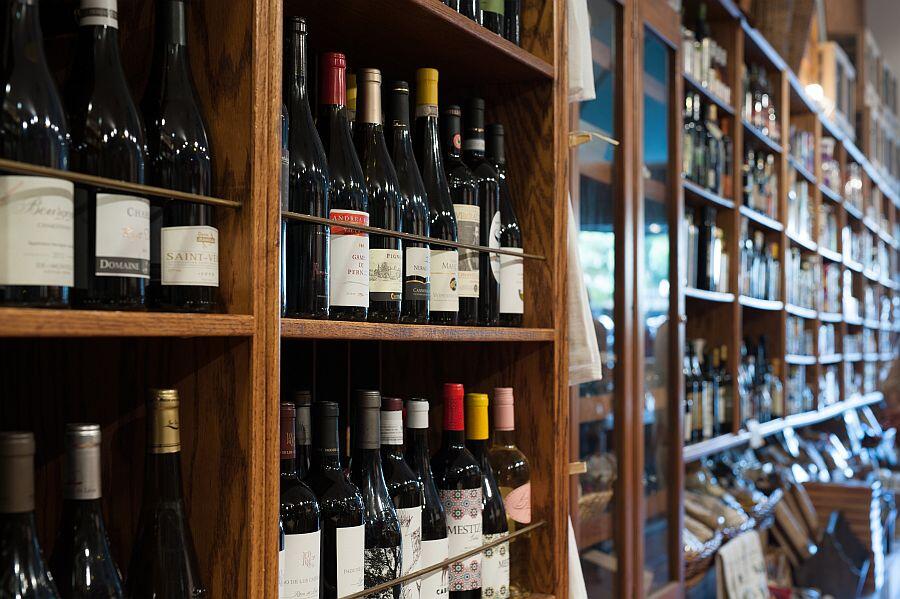 Additional Wine Stores
If you're looking to purchase a bottle to go, additional retailers can be found throughout Beverly Hills: Wine Merchant Beverly Hills is a premier fine wine retailer offering a section of fine, vintage and luxury wines at 210 North Beverly Drive, Honor Wines and Spirits specializes in hand-picked wines, spirits and craft beer at 114 South Beverly Drive, while Vendome Wine and Spirits, a spacious shop at 270 South Robertson Boulevard, offers a large selection of wine, liquor and beer ranging from discount to high-end.
---