Where to Drink Wine in Beverly Hills
Featuring cuisines from around the world as well as restaurants helmed by celebrated chefs, Beverly Hills is a destination for culinary fans worldwide. With good food comes good wine and Beverly Hills has no shortage of places to taste and buy the most coveted in the world. Raise a glass to the good life at these restaurants, tasting rooms and wine shops on your next visit to Beverly Hills!
The Cheese Store of Beverly Hills
The Cheese Store of Beverly Hills is one of Beverly Hills' most treasured stores and regularly tops any list of best gourmet food or cheese shops in Los Angeles. While known – and rightly so – for stocking hundreds of rare and hard to find cheeses, they also offer charcuterie, caviar, truffles, and unique takes on kitchen staples like Himalayan fine pink salt, French lavender honey and black currant vinegar. If you're lucky, you may even have a chance to visit the store's secret wine cellar - a private tasting room. This 12-seat hidden room, available by advanced booking, provides an intimate, rustic European tasting experience surrounded by framed mementos from some of the local legends who are or have been customers, such as Billy Wilder, and graced with an upright, vintage piano that's always in tune.
---
Héritage Fine Wines
After spending six years in Burgundy, French owner Jordane Andrieu decided to set up Héritage Fine Wines in Beverly Hills. His background has led to a beautifully curated wine selection of organic and biodynamic bottles as well as rights to be the only U.S. retailer for labels such as Domaine Tessier. Bottles of wine line the walls of the intimate space he renovated in a collboration with John Legend, and range in price points anywhere from $25 to $4,800.
Guests can choose from a selection of six wines that rotate weekly in addition to purchasing cheeses, breads and other specialty items flown in from France daily. Every Friday and Saturday evening beginning at 7 P.M., wine connoisseurs can also enjoy live musical performances.
---
Jean-Georges at Waldorf Astoria Beverly Hills
With restaurants that adorn the global landscape from New York City to Japan, Jean-Georges at Waldorf Astoria Beverly Hills is the first West Coast venture by Michelin-star and celebrity chef, Jean-Georges Vongerichten. Toast to the finer things in life with the restaurant's extensive champagne menu, which boasts one of the largest collections of champagne in the city. Selections date back to the 1980's and a number of vintage Cristal are sent directly to the restaurant from the maison and Dom Perignon.
---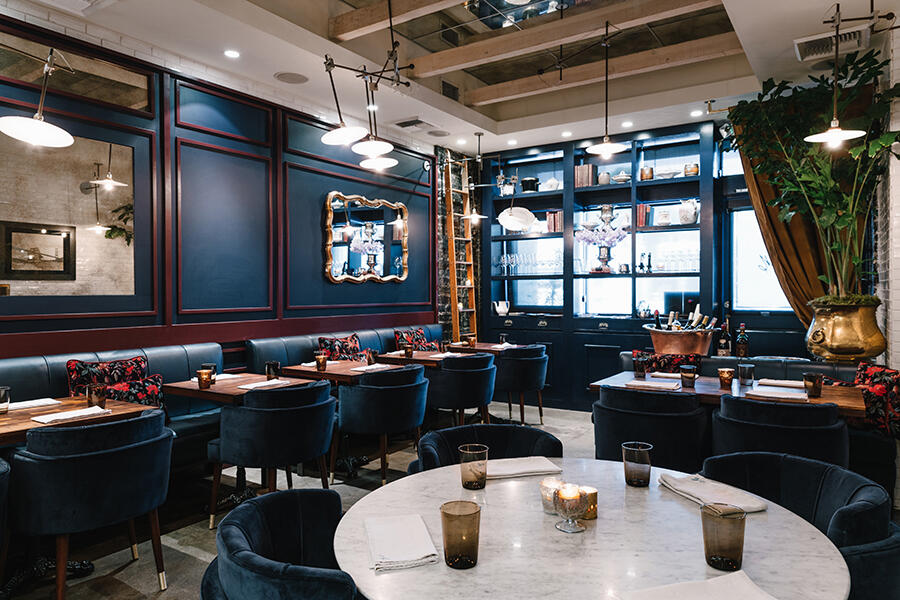 Maude Restaurant
The first solo restaurant of celebrity chef Curtis Stone, Maude offers a chef's table experience in the heart of Beverly Hills. Four different wine-inspired menus are introduced throughout the year to the 24 seat restaurant, where the core team at Maude travels to each region to research the country's unique culture, wine and cuisine. Past and upcoming tasting menu inspirations hail from wine regions including Rioja in Spain, Burgandy in France, Central Coast in United States and Piedmont in Italy.
---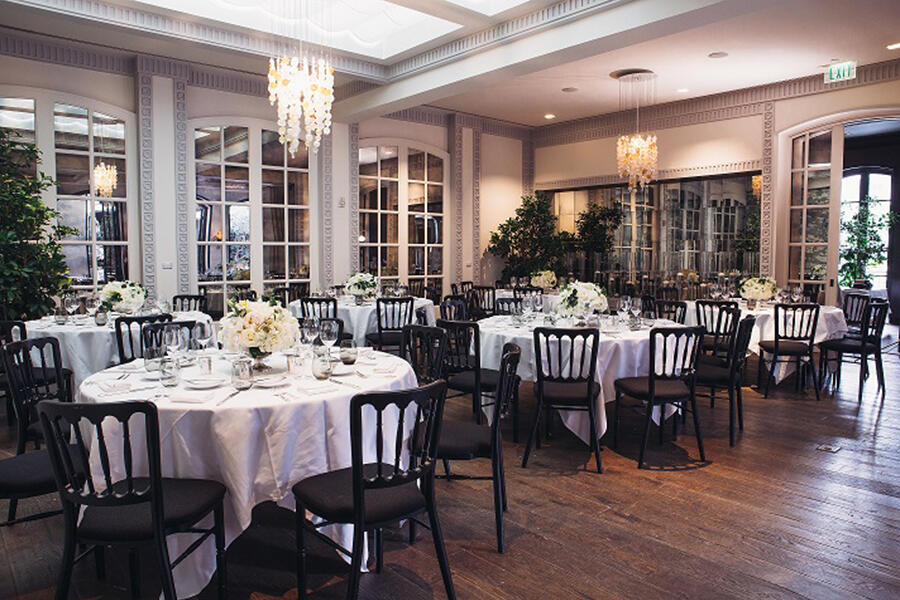 Spago
At 3,000 selections, Spago's wine list is not only one of the largest in Southern California, it's one of the most comprehensive, and quite possibly the most extravagant. Guests can sip from bottles ranging in price anywhere from $35 to a $12,000. Since 2010, the famed restaurant has received five Grand Awards by Wine Spectator and oftentimes, the staff picks are some of the most overlooked bottles. After a massive renovation in 2012 by SoHo House designer Waldo Fernandez, the restaurant's sleek and contemporary design is the perfect place to dine and feel like a celebrity.
---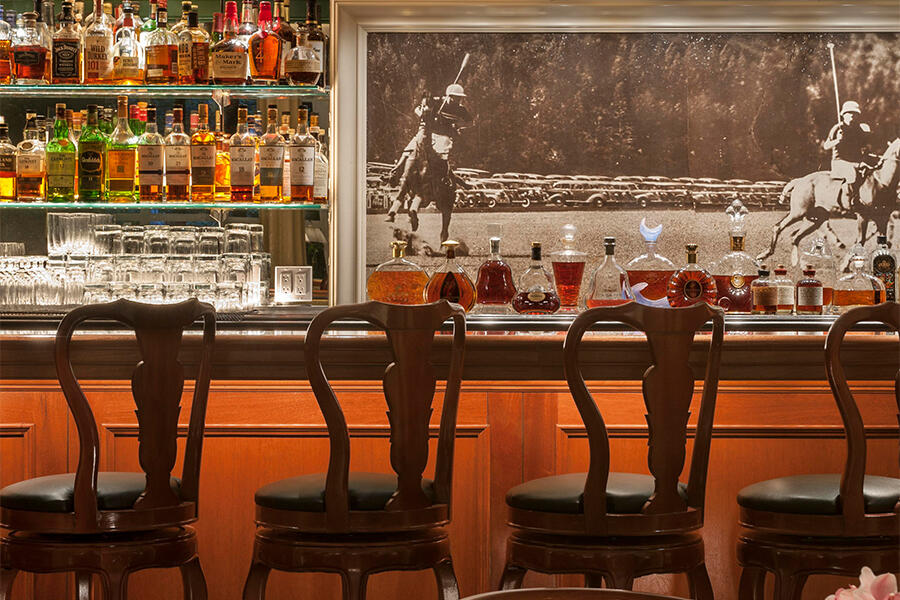 The Polo Lounge at The Beverly Hills Hotel
The wine list at The Polo Lounge offers a thoughtful collection of wines with depth in carefully chosen selections and older vintages. Since 1941, the iconic restaurant continues the place to see and be seen, offering more than 1,200 selections, focusing not only on renowned wine regions but also aiming to include the best wines being produced in up-and-coming areas. Diners can choose from more than 250 different kinds of wines from around the world and enjoy a glass at the very place where Hollywood's greatest stars, from Charlie Chaplin to Elizabeth Taylor, have done the same while seated at their favorite tables. Some of the best spots to be seated and noticed include The Polo Lounge Bar, where Will Rogers and Darryl Zanuck, who both cherished the bar as their hang out spot, can be seen playing polo in a photo behind the bar.
---
The Restaurant at Montage Beverly Hills
The wine list at The Restaurant at Montage Beverly Hills has been carefully curated to ensure that the best expressions of each varietal and region reflect the personality of the restaurant. Enjoy top selections by prestigious and well-known producers from Napa Valley, Paso Robles, Sonoma as well as premium selections of legendary wines from France, Italy and other European wine regions, which range from $30-$200 for full pours.
The Restaurant employs a full-time sommelier, as well as a Wine Director to run their entire wine program to ensure every bottle has been tasted, selected and priced to a guest's liking. By-the-glass selections range from prestigious and familiar to ultra-boutique and are stored in the hotel's underground wine cellar, a 15,000 bottle, temperature controlled and limited-access room located in the heart of the hotel.
---
Wally's Beverly Hills
A full bar, bustling kitchen, cheese shop, reserve room and impressive collection of caviar, chocolate and truffles are merely a complement to Wally's extensive wine menu that span over 60 pages. Over 2,500 bottles of wine line the walls of this vast space in floor-to-ceiling cubbyholes that begin just inside the front doors. Have a glass during lunch or dinner service, pop in for a drink at the bar before your evening plans, or head in late after a night out as the flagship wine shop, bar and restaurant is open until 2 A.M.
---
Beverly Hills Wine Tours
Beverly Hills Wine Tours specializes in providing exciting and educational walking tours in the heart of the Golden Triangle. Engage all the senses in this communal wine and food pairing experience led by a Certified Level 2 Sommelier. Sightsee some of the city's most iconic landmarks and sip from some of the best wine merchants in town! To make a reservation, contact the company directly at (323) 364-3494 or email info@bhwinetours.com.
---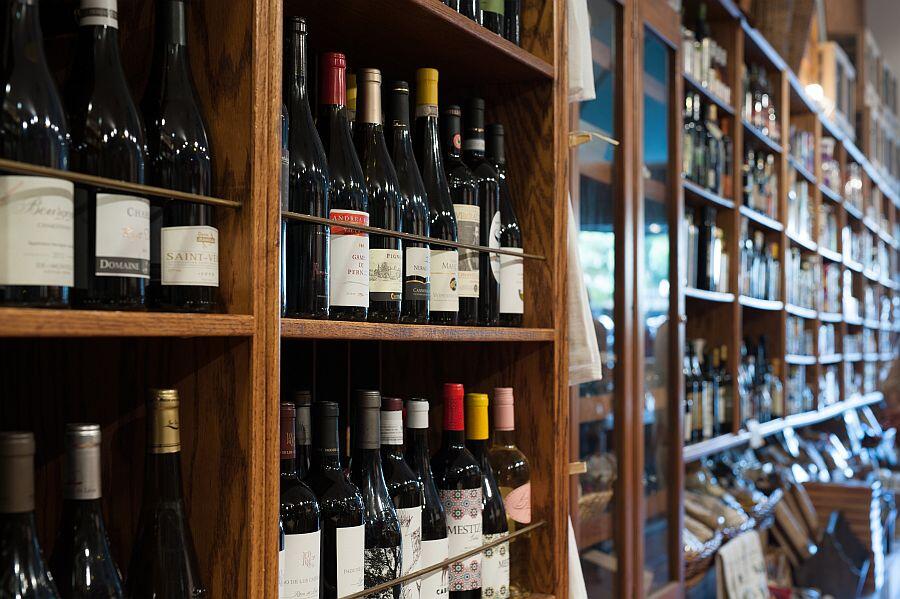 Additional Wine Stores
If you're looking to purchase a bottle to go, additional retailers can be found throughout Beverly Hills: Wine Merchant Beverly Hills is a premier fine wine retailer offering a section of fine, vintage and luxury wines at 228 North Canon Drive, and Vendome Wine and Spirits, a spacious shop at 270 South Robertson Boulevard offers a large selection of wine, liquor and beer ranging from discount to high-end.
---