Top Photo Opportunities in Beverly Hills
Beverly Hills offers an array of unique places to take the perfect snapshot. From the internationally renowned Rodeo Drive to the beautiful Beverly Gardens Park, the city is filled with treasures that you'll want to remember long after you've returned home. Below are only a few highlights for unforgettable Beverly Hills photo opportunities.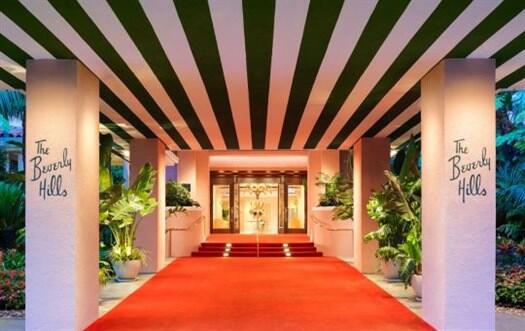 The Beverly Hills Hotel Front Entrance
The Beverly Hills Hotel offers the glamorous ambiance of Hollywood's Golden Age and has been a celebrity hot spot since its opening in 1912. After pulling up to the famed hotel's front entrance, step onto the red carpet to experience your very own slice of Beverly Hills stardom. Frequented by generations of film industry legends from Marilyn Monroe to Elizabeth Taylor, walk the same footsteps your favorite celebrities did during their visit to this historic hotel.
---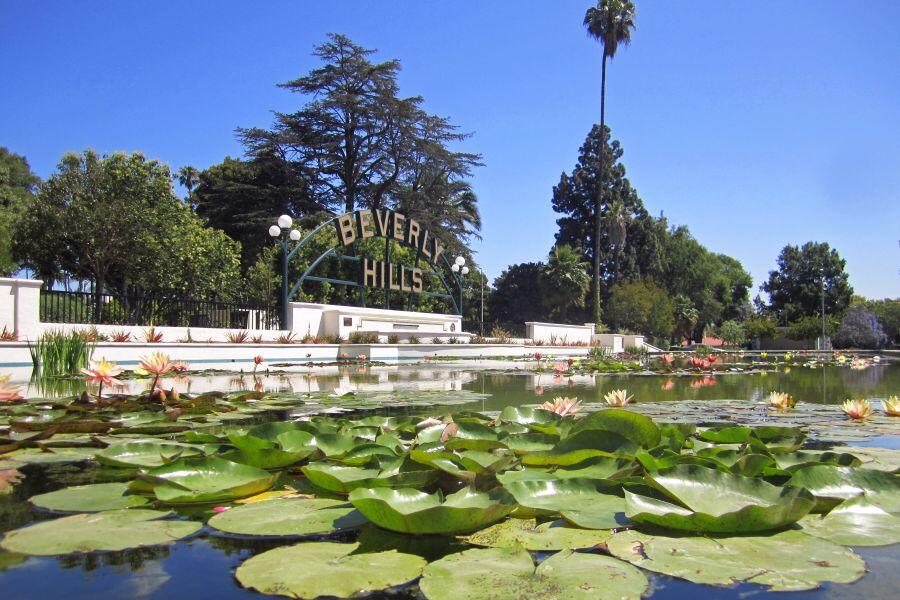 Beverly Hills Sign & Lily Pond
The 40-foot long Beverly Hills sign, located in Beverly Gardens Park, is one of the most widely recognized landmarks in Beverly Hills making it the perfect place to snap a picture. Reminiscent of its 1907 origins and in honor of the city's 100th anniversary, the area surrounding the famed Beverly Hills sign has just been restored to its former charm with a lily pond as the focal point. During spring and summer, the pond comes alive with beautiful blooming lilies, making for the perfect picture backdrop.
---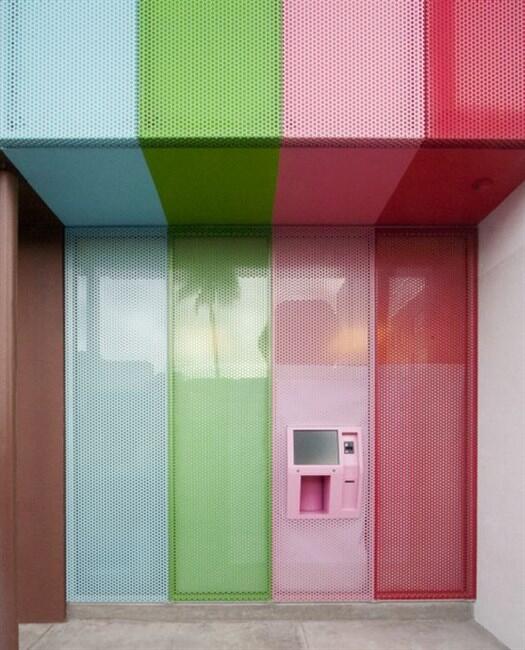 Sprinkles' Cupcake ATM
Who needs to go to an ATM for cash when you can get a Sprinkles cupcake instead? The Sprinkles Cupcake ATM was the first in the country to offer these delectable treats via this fun and unique experience enjoyed by visitors and locals alike. You're just moments away from any one of their 24 most popular flavors including Red Velvet, Chocolate Marshmallow and Vanilla Peppermint. You can even choose something special for your pooch with their dog-friendly cupcakes. A photo of you indulging in the latest cupcake technology is sure to delight your friends and family.
---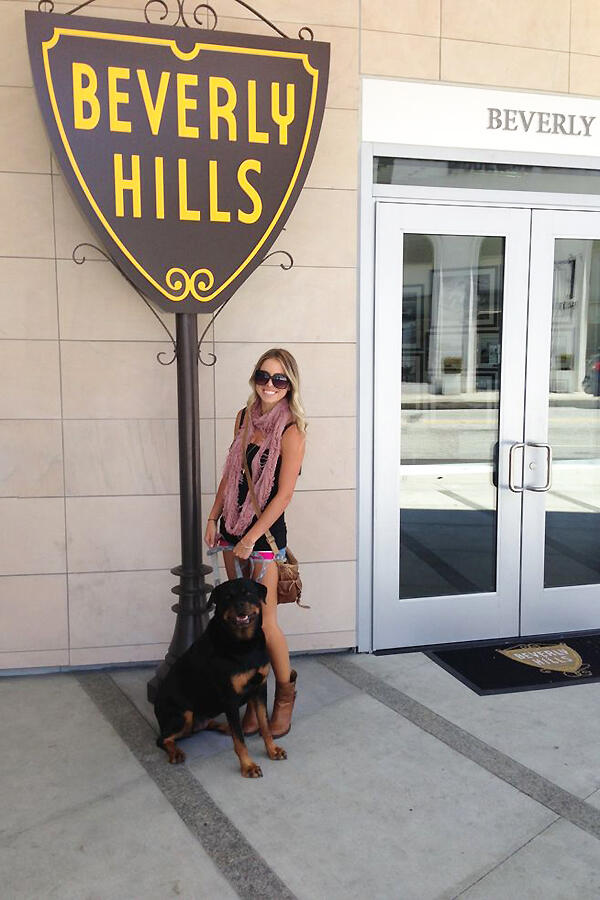 Beverly Hills Shield Sign at the Visitor Center
Capture the glamour of Beverly Hills by striking a pose in front of the Beverly Hills shield sign at the Beverly Hills Visitor Center. Of the eight signs located in the city, this Beverly Hills shield is the easiest one to access. During your visit, our concierge staff would be happy to assist in capturing the moment. The shield sign is also illuminated at night, making for a special picture after sunset. Don't forget to tag us @LoveBevHills or use #LoveBevHills.
---
Bijan Rolls-Royce Phantom Drophead Coupe
One of the world's rarest cars, with a price tag of $1.6 million, the Bijan Rolls-Royce Phantom Drophead Coupe is a picture well-worth taking. The striking automobile, which was a collaboration between Bijan and Rolls-Royce in the designer's signature yellow, is parked daily outside of the prestigious House of Bijan boutique on famed Rodeo Drive. This custom Rolls-Royce was produced in England and carries a 6.75-liter V12 engine which generates 450 horsepower. The interior features alligator skin draped throughout the consoles and inserts of the seats. Over 30 elements requested from Bijan himself can be found throughout the vehicle, such as a limited edition diamond-pavé clock in the dashboard. Be sure to capture this rare automobile as it might be the only chance you get to see one on city streets.
---
Stroll along the beautiful European-styled cobblestone walkway of Two Rodeo to reach this photo opportunity. At the base of Via Rodeo stands the Via Rodeo & Rodeo Drive sign, a sight that attracts as much attention as the famed street it sits on. In true Beverly Hills style, this iconic sign once sported stunning, state-of-the-art, custom Swarovski Elements crystals along its lettering in celebration of the holiday season. The classic sign, which has been featured in countless Hollywood movies, is a must-stop for any visitor to Rodeo Drive in search of an "I was there" photograph on this world class street.
---