Beverly Hills Announces its Chinese New Year Celebration, Sponsored by Delta Air Lines, Stefano Ricci and Two Rodeo Drive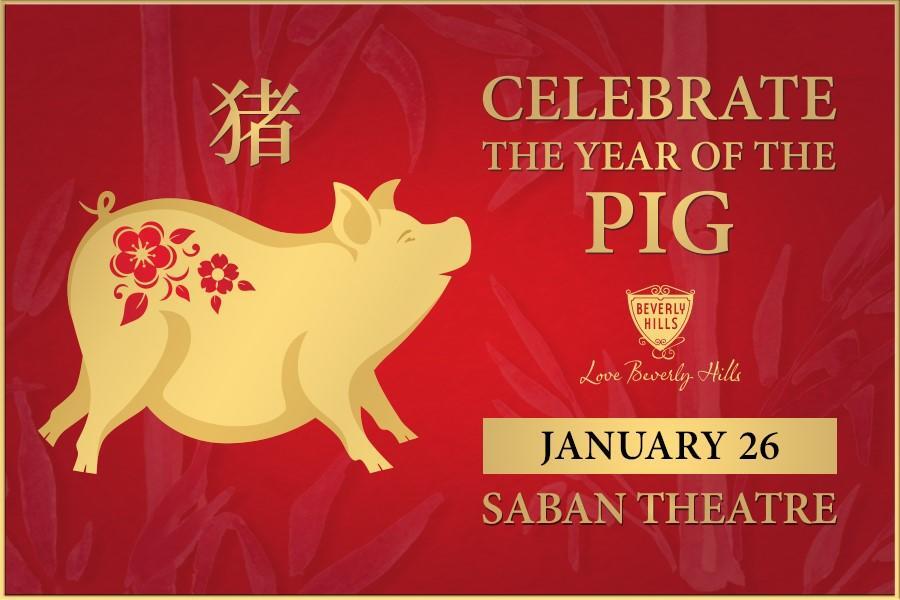 Beverly Hills Conference & Visitors Bureau CEO, Julie Wagner, traveled to Beijing to announce the destination's eighth annual Chinese New Year event
(BEIJING, China – November 5, 2018) – Beverly Hills Conference & Visitors Bureau (BHCVB) held a press conference yesterday in Beijing to announce its partnership with Beijing Association for Culture Exchange (BACE) to jointly host "Happy Chinese New Year, Charming Jing-Jin-Ji" in Beverly Hills on January 25 and 26, 2019. This is the eighth consecutive year of Beverly Hills hosting a Chinese New Year celebratory event.
For a fourth year in a row, Beverly Hills is pleased to have the support of Delta Air Lines as the event's official airline and sponsor as well as sponsorship from Stefano Ricci and Two Rodeo Drive.
Many of the city's hotels will create bespoke packages to welcome the Year of the Pig, including: The Beverly Hilton, Montage Beverly Hills and The Peninsula Beverly Hills.
The Beverly Hills Hotel, Diane Kron Chocolatier, Montage Beverly Hills, Nespresso, The Spa on Rodeo, The Wallis Annenberg Center for the Performing Arts and others will provide Lucky Draw prizes for the VIP reception.
"We are excited to host another successful Chinese New Year celebration in Beverly Hills that showcases traditional craftsmanship, performing arts and culture of a country that means so much to us," states Julie Wagner, CEO of BHCVB, adding: "it's our pleasure to partner again with the Beijing Association for Cultural Exchange, Tianjin City, Hebei Province and the People's Republic of China Consulate General to make this possible."
The 2019 Chinese New Year event will be divided into three parts: a variety show, a "Jing-Jin-Ji" photo exhibition and a cultural heritage crafts display and demonstration. The variety show will feature performance groups from Beijing, Tianjin and Hebei with Chinese acrobatics, martial arts, folk music, Beijing opera and more. The cultural heritage crafts display and demonstration will include Chinese Culture painting and folk arts.
For more information, visit lovebeverlyhills.com/pig.
# # #
About Delta Air Lines
Delta Air Lines serves nearly 180 million customers each year. In 2016, Delta was named to Fortune's top 50 Most Admired Companies in addition to being named the most admired airline for the fifth time in six years. Additionally, Delta has ranked No.1 in the Business Travel News Annual Airline survey for an unprecedented six consecutive years. With an industry-leading global network, Delta and the Delta Connection carriers offer service to 323 destinations in 57 countries on six continents. Headquartered in Atlanta, Delta employs more than 80,000 employees worldwide and operates a mainline fleet of more than 800 aircraft. The airline is a founding member of the SkyTeam global alliance and participates in the industry's leading transatlantic joint venture with Air France-KLM and Alitalia as well as a joint venture with Virgin Atlantic. Including its worldwide alliance partners, Delta offers customers more than 15,000 daily flights, with key hubs and markets including Amsterdam, Atlanta, Boston, Detroit, Los Angeles, Minneapolis/St. Paul, New York-JFK and LaGuardia, London-Heathrow, Paris-Charles de Gaulle, Salt Lake City, Seattle and Tokyo-Narita. Delta has invested billions of dollars in airport facilities, global products and services, and technology to enhance the customer experience in the air and on the ground. Additional information is available on the Delta News Hub, as well as delta.com, Twitter @DeltaNewsHub, Google.com/+Delta, and Facebook.com/delta. More Information.
About STEFANO RICCI
Since 1972, STEFANO RICCI has been a reference point for true Luxury Menswear & Lifestyle. Known for its 100% Made in Italy craftsmanship, the Florentine maison offers the highest quality in Italian mens clothing and accessories. It also embodies elegance with the SR HOME Collection and Bespoke Interiors, conveying the idea of living in a perfect equilibrium of pure lines, precious fabrics and timeless design, led by the search for excellence. Today, STEFANO RICCI, with stores all over the world, is an ambassador of Italian style, not only in luxury menswear but also in quality of life. More Information.
About Two Rodeo Drive
Two Rodeo Drive is home to 27 iconic luxury and fashion boutiques in Beverly Hills' world-renowned shopping district including Tiffany & Co., Jimmy Choo, Versace, Audemars Piguet, Carolina Herrera, Porsche Design, Philipp Plein, Brunello Cucinelli, Stefano Ricci, Breguet, Richard Mille, Lanvin, Persol and more. Two Rodeo Drive is located at the corner of Rodeo Drive and Wilshire Boulevard. For more information, visit 2rodeo.com or contact (310) 247-7040.