Beverly Hills Launches 'Happy Trails,' A Highly Curated Series of Food, Landmark
and Culture Trails Showcasing The City Through A New Lens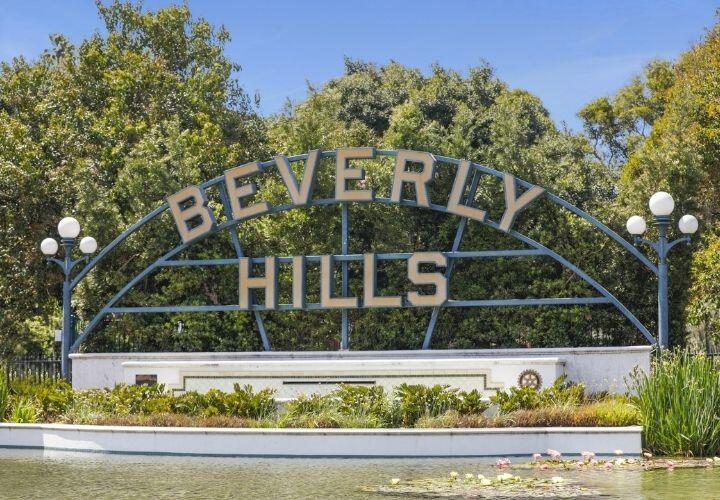 City lovers can finally find a 'hike' they like and follow along as they traverse across Beverly Hills' walkable 5.71-square-mile enclave
(BEVERLY HILLS, CALIF. – February 8, 2023) Beverly Hills Conference and Visitors Bureau (BHCVB) announces the debut of 'Happy Trails' a series of eight urban walks designed to delight and bring to life every visitor's dream of the famed City of Beverly Hills. The artful and visual Beverly Hills 'Happy Trails' maps will guide food lovers, history buffs and arts and culture aficionados on a personalized journey through the city.
"Beverly Hills continues to shine brightly with new development – the world's top chefs are continuing to seek out locations in the city, our incredible hotels are constantly debuting new concepts, and artists choose our parks and palm tree-lined streets to house their prized works," said Julie Wagner, CEO of the Beverly Hills Conference & Visitors Bureau. "These trails make it easier for consumers to experience the highlights of Beverly Hills, while honoring the City's storied legacy appealing to every generation."
It doesn't take much to put a smile on your face when you're in Beverly Hills, but these 'Happy Trails' are sure to wow with delicacies, greenery, world-class art and big-screen landmarks. The full list includes:
Beyond the trails, travelers can extend their stay in Beverly Hills for an overnight in one of the city's premier luxury accommodations. Beverly Hills is home to one of the largest concentrations of Forbes Five Star per square mile in the U.S.; the full list of accommodations can be found at https://lovebeverlyhills.com/hotels.
Visitors can begin their 'Happy Trails' journey by following the immersive maps found on https://www.lovebeverlyhills.com//happy-trails. The guide will also feature interactive QR codes, leading directly to Google Maps for easy navigation. For more information on Beverly Hills, please visit https://www.lovebeverlyhills.com.
# # #
Media Contact
LoveBeverlyHills@quinn.pr
About Beverly Hills
Beverly Hills, a premier travel destination, is a charming, walkable and pet-friendly city with a village-like atmosphere that attracts people from around the globe. Visitors will find five-star hotel accommodations, world-class indoor/outdoor dining, acclaimed spas and unrivalled shopping, including the world-renowned Rodeo Drive, all within 5.71 square miles. The city's lush parks, outdoor plazas and wide, palm tree-lined streets frame a multitude of art, architecture and grand mansions. Learn more at LoveBeverlyHills.com or on Facebook, Twitter, Instagram and Pinterest.