138 South Beverly Drive
Beverly Hills, CA 90210
Tel: (310) 888-4011
More Information
Anarbagh Beverly Hills aims to satisfy the discerning palate of Beverly Hills diners in a chic, cozy setting. Once you enter our doors, you can feel the cozy and warm environment that only a family-owned restaurant can offer.
Serving a Halal and Kosher friendly menu, with emphasis on dietary and nutritional needs of guests, our chef, with more than 17 years with us in the art of preparing delicious dishes, is an expert on blending the right spices and ingredients needed for the exquisite flavor and aroma that wrap our guests in a delicious and amazing experience that keeps them coming back for more.
Free Delivery and Online Ordering available from anarbaghbeverlyhills.com
More
Less
Read
Make a Reservation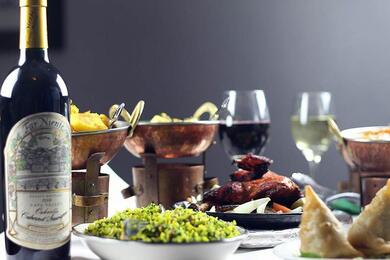 Related Restaurants
Oops, no items found.