Best Steakhouses in Beverly Hills
Beverly Hills is revered as one of the top culinary destinations worldwide and among its offerings are famous steakhouses from renowned and respected chefs. Whether you choose to dine at a newer restaurant or a Beverly Hills staple, a steak dinner in Beverly Hills will surely be a culinary adventure you'll never forget!
The Hideaway
Centered around a tile patio, with cabanas, wrought iron tables and a stucco fireplace, The Hideaway is an homage to 1970s Baja California. Clubby, surprising, comfortable and cheeky, The Hideaway is a Mexican steakhouse on the iconic Rodeo Drive. Try any of the specialty steaks such as the filet mignon, slathered with chipotle bearnaise, or Wagyu Zabuton steak, topped with black garlic steak sauce. The chefs also offer a market-driven menu with a variety of pequenitos, including beef tartare, tuna tartare and Alaskan king crab, alongside large plates of hand-selected beef, pork and whole fresh fish. The surf and turf inspired dishes and accompaniments feature traditional Mexican and world spices.
MAKE RESERVATION
---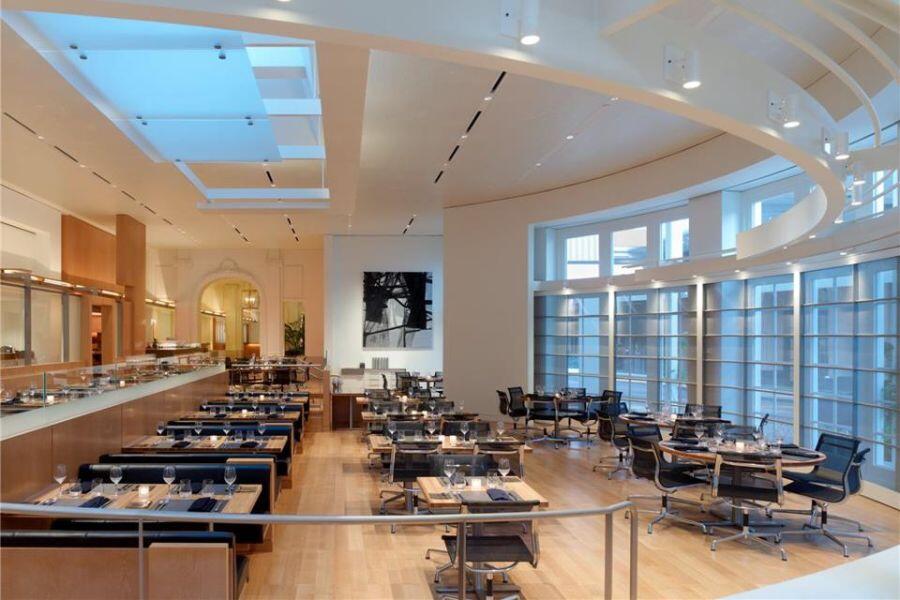 CUT Beverly Hills
Renowned chef, Wolfgang Puck, is the mastermind behind the Michelin-recommended CUT Beverly Hills, which offers an array of impressive steak and seafood presentations and is most known for its Japanese 100% Wagyu beef. Japanese Wagyu beef is known worldwide for its melt-in-your-mouth tenderness and juicy flavor and is surely one of most popular dishes at CUT. The "Tasting of New York Sirloin," serves three different types of meat on one plate: American Wagyu beef, dry aged prime steak and the Japanese Wagyu Beef. Boasting a gourmet menu and sleek décor, a dinner at CUT, which is located in Beverly Wilshire, A Four Seasons Hotel, near Rodeo Drive, will surely make you want to come back again and again!
MAKE RESERVATION
---
Mastro's Steakhouse
Mastro's Steakhouse should be on any steak lover's list of places to dine. Whether you prefer a classic bone-in filet or a succulent ribeye cut, all of Mastro's steaks are cooked to perfection. And when paired with their famous lobster truffle mashed potatoes or king crab truffle gnocchi, they taste like heaven on a plate! If you crave lighter fare, the Herb Roasted Chicken, fresh Chilean Sea Bass and live Maine Lobster never disappoint. You can also dine al fresco at Mastro's Penthouse, located directly above the steakhouse. Not only does it offer wonderful views of the city, but you can order from an expanded menu, which includes fresh sushi developed exclusively for the Penthouse. Regardless of what you order or which area you dine, you cannot leave without tasting Mastro's signature butter cake dessert. A guest favorite, the decadent and rich butter cake is served with vanilla ice cream and chocolate drizzle, perfect for sharing or to keep for yourself!
MAKE RESERVATION
---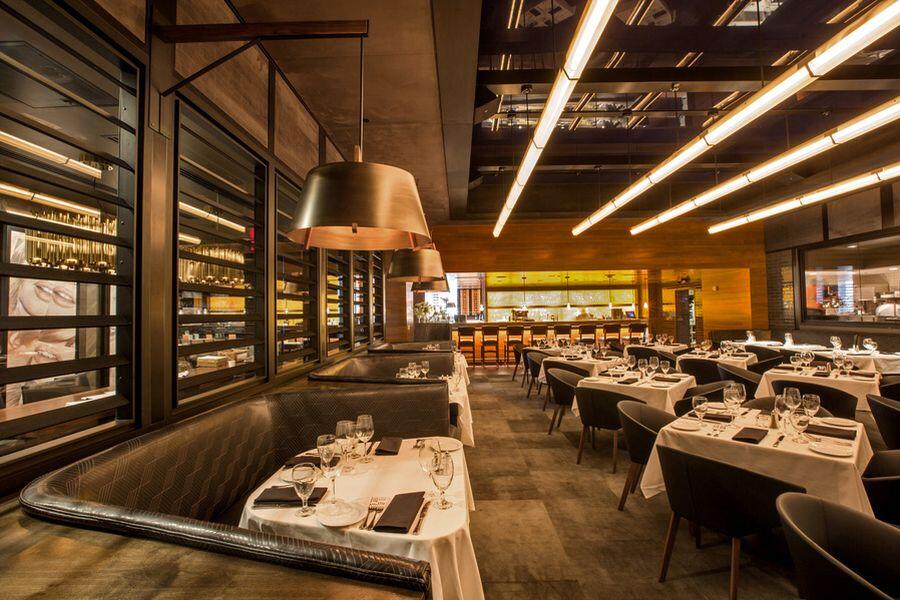 Ocean Prime
As soon as you walk into Ocean Prime, the dining room welcomes you with bold, masculine décor that screams "Power Lunch," so don't be surprised if you see a few Hollywood makers and shakers chatting about the next blockbuster film. Ocean Prime is one of the best steakhouse restaurants in Beverly Hills, offering signature steak and seafood dishes such as the mouthwatering filet mignon Oscar-style, a classic filet deliciously topped with crab and hollandaise or the king salmon paired with lobster, tender gnocchi and a lemon jus sauce. In addition to juicy steaks and fresh seafood dishes, Ocean Prime Beverly Hills also serves up a mix of classic and creative sushi. If you like specialty rolls, try the Lobster Roll or the spicy Dynamite Roll. If you're craving simple plates, you can order Salmon, Tuna or Yellowtail Sashimi. Located along Wilshire Boulevard and only steps away from Rodeo Drive, Ocean Prime is a perfect location for an elegant dinner for two or a delicious post-shopping meal!
photo by: Elizabeth Daniels
MAKE RESERVATION
---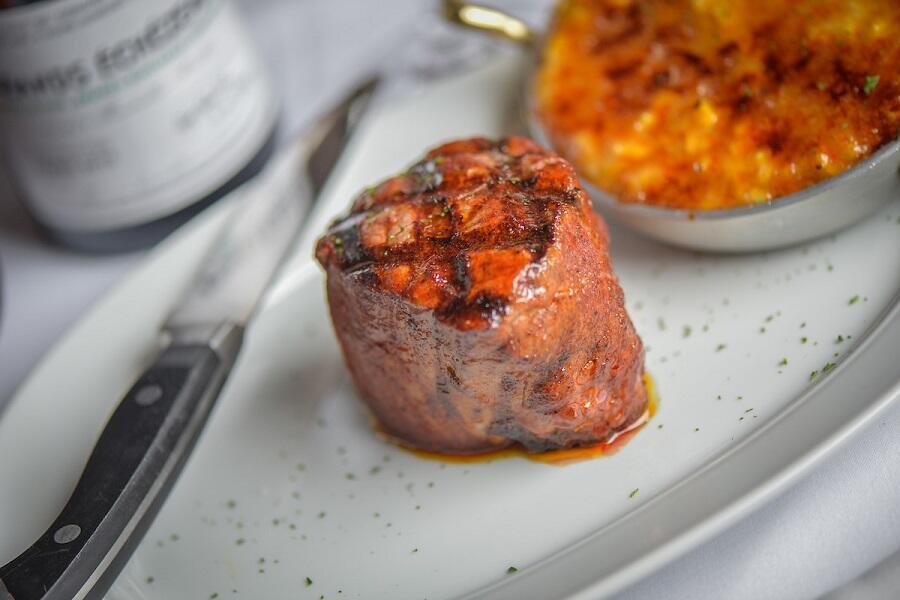 Steak 48 Beverly Hills
Enjoy a meal in a sleek and modern steakhouse from the family who founded Mastro's, one of the country's most recognized brands for steak. Straddling the line between contemporary and traditional, Steak 48 along Wilshire Boulevard in Beverly Hills is equipped with an open glass-walled kitchen. The sustainably sourced steaks from Midwestern farms and premium Wagyu beef brought in from the Mishima Reserve are wet-aged for 28 days and cooked in a 1800-degree broiler. They can be topped with accompaniments such as burrata, foie gras or black truffle-sauteed lobster.
MAKE RESERVATION
---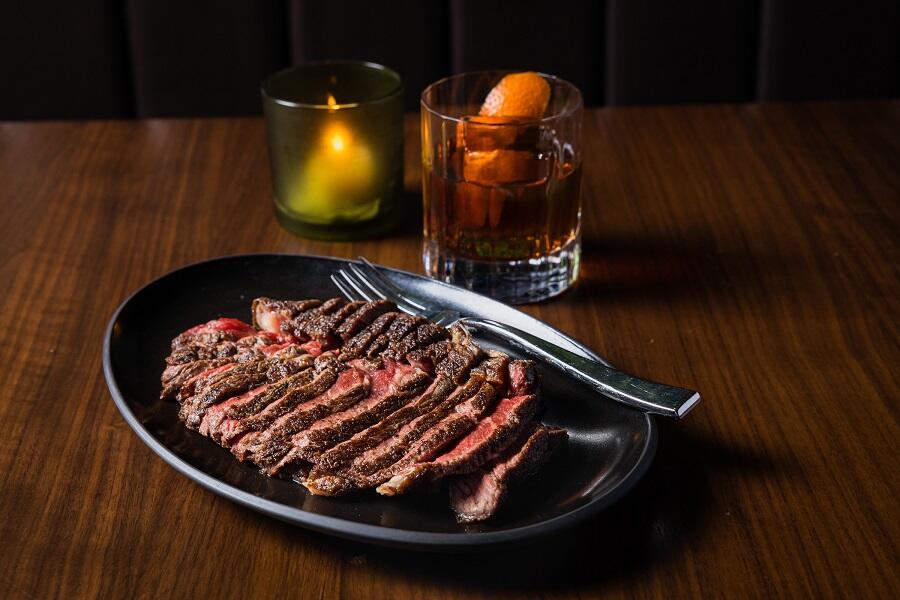 Matū
Matū serves 100 percent grass-fed Wagyu produced by First Light Farms of New Zealand. It's a different take on what a steak restaurant can be. In a nod to Wagyu's Japanese lineage, Matū, a Michelin-recommended restaurant, offers what could be considered a steak Omakase, with a menu that showcases the various cuts of beef in a variety of preparation methods. Matū's intent is to reconnect people to the joy and benefit of eating great beef.
MAKE RESERVATION
---
Nusr-Et Steakhouse
Salt Bae, a Turkish chef known for his refined cuts of meat, brings his renowned steaks, flair for over-the-top luxury dining and Instagram worthy salting techniques to "restaurant row" on Cañon Drive. Nusr-Et Steakhouse first opened its doors in 2010, with the Beverly Hills locale opening in 2021. By offering many unique options to meat lovers, Nusr-Et quickly brought extra flair to the steakhouse culture and serves as an indispensable location for its guests in a luxurious setting.
MAKE RESERVATION
---
The Palm Beverly Hills
After more than 40 years in West Hollywood, the legendary Palm Restaurant is in Beverly Hills. Located on Little Restaurant Row, The Palm Beverly Hills delivers its famous menu of prime aged steaks, jumbo Nova Scotia lobsters and classic Italian dishes, served by its iconic white-jacket servers, in a vibrant space. Similar to the Hollywood caricatures that plastered the walls in its previous location, The Palm Beverly Hills' décor features wall murals that pay homage to the landmarks of Los Angeles, including our own Rodeo Drive and City Hall. If you're dining with friends, split a Prime Aged Double Cut New York Strip, which is sliced especially for you at your table. Or try The Palm's Steak and Spinach, another fan favorite which pairs a 16-ounce prime New York strip with perfectly sautéed spinach with garlic. With its decadent menu and popularity among movie stars and VIPs alike, keep your eyes open as you're likely to spot a celebrity when you dine at The Palm Beverly Hills.
photo by: Jenn Harris for Los Angeles Times
MAKE RESERVATION
---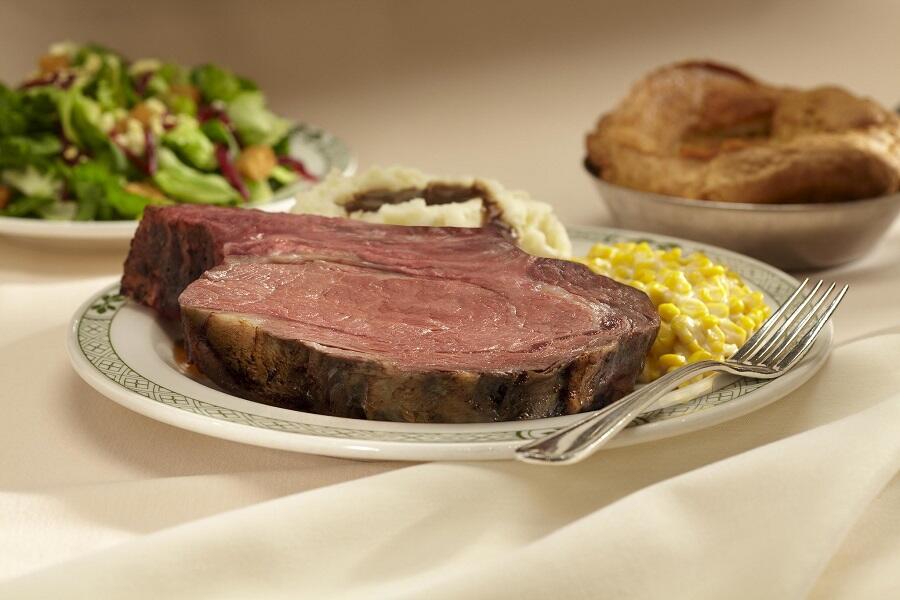 Lawry's The Prime Rib
Lawry's The Prime Rib is a steakhouse of grand style, classic elegance, luxurious comfort and home of the world-famous Lawry's Seasoned Salt. Warm hospitality, exceptional service and award-winning food has made Lawry's a mainstay for Beverly Hills locals and visitors alike since 1938. The unique menu features Roasted Prime Ribs of Beef served table side from gleaming silver carts. Proudly serving Certified Angus Beef® brand for over 30 years, Lawry's also features a charbroiled fillet mignon, the Lawry's Prime Ribeye, and a Prime New York Strip, all cooked to perfection. For seafood lovers try the amazing Salmon Rockefeller, Trio of Lobster Tails and the famous Lawry's Seafood Tower. A carefully curated wine list, handcrafted cocktails and a delectable dessert menu round out Lawry's The Prime Rib as one of the top places to dine in Beverly Hills.
MAKE RESERVATION
---
For more steakhouses or other restaurants to explore in Beverly Hills, visit our restaurants page.
Revised April 10, 2023