Beverly Hills: The Ultimate Getaway for Families
Not only is Beverly Hills centrally located to Southern California's major family attractions like Universal Studios, Disneyland and Los Angeles' most popular beaches, but the city also offers enjoyable outdoor activities, a variety of kid-friendly dining options and family tours and programs all within a walkable six square miles. Whether you're traveling with young children or teens, the entire family will find Beverly Hills to be a welcomed delight on your next visit.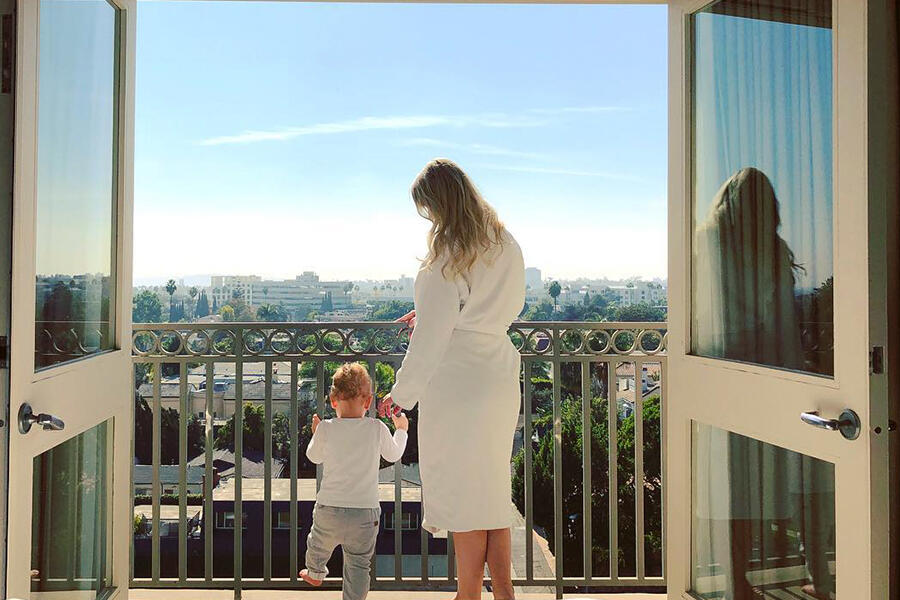 Family-Friendly Hotels
Hotels in Beverly Hills welcome children of all ages, offering special menus and exciting activities designed specifically for them in mind.
Upon check-in at Beverly Wilshire, a Four Seasons Hotel, children are given their own miniature plush robe, an in-room dining menu filled with kid-friendly meals as well as a spa menu with treatments customized for the smallest pamper-loving enthusiasts. Requests (based upon availability) can be made for childproof guest rooms, infant furnishings such as a high chair or crib, as well as babysitting services.
Make your trip to Beverly Hills truly memorable and book one of the fabulous promotions and exclusive specials at The Peninsula Beverly Hills. The hotel's Camp Peninsula package caters to small adventurists when they arrive to their room with its own teepee after being welcomed by a life-size, plush teddy bear. The guest room offers a variety of outdoor-themed games and activities as part of the four-hour babysitting service (available once per stay).
Suitable for children under the age of 12, the Peninsula Family Moments package features a 50% reduction on the price of a second room (for children who want to feel a little more "grown-up"), complimentary meals from the children's menu, a child-size Peninsula robe & slippers and more.
The Beverly Hills Hotel caters to children with a sweet tooth, offering amenities such as chocolate chip cookies and a special "V-VIP credit card" for complimentary sodas in The Fountain Room and Cabana Café. Its Family Time package includes 50% savings on a connecting/adjoining guest room, daily breakfast credit for the family, a complimentary bottle of house champagne for the adults and more.
Older children (over the age of 12) can enjoy Avalon Beverly Hills' hourglass pool and bicycles that can be reserved for exploring the area, while the Viceroy L'Ermitage Beverly Hills offers amenities such as signature teepee play tents, pool toys and treats, babysitting services and a collection of board games.
Photo courtesy of @supercar.wifey via Instagram
---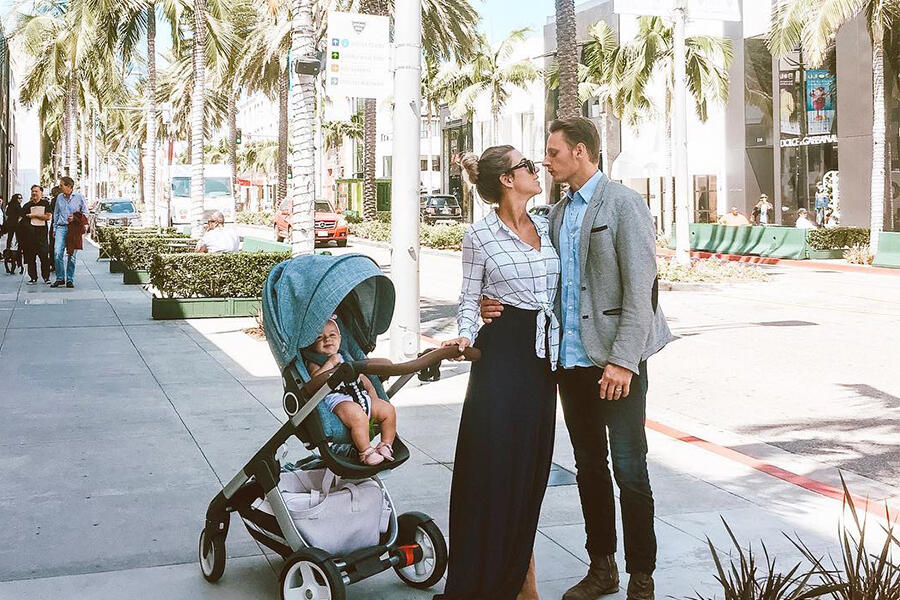 Fun Outdoor Activities
Beverly Hills' warm weather is perfect for a wide range of outdoor activities the entire family can enjoy together. Visitors can take in the sun and check out the sights on either a bike or Segway tour, both which route through the city and pass Beverly Hills' famed attractions such as the Beverly Hills Sign & Lily Pond at Beverly Gardens Park and Rodeo Drive. Teenagers in the family will be excited to know that they can easily see where their favorite celebrities like to shop and dine on Starline's Hop-On Hop-Off tour. For families that want a more relaxing outdoor oasis, head to Will Rogers Memorial Park, a hidden gem which has also been used as a popular movie and photo shoot location, since the early 1930s.
To explore additional suggestions on family-friendly activities in Beverly Hills, download our self-guided walking tour.
Photo courtesy of @prbossbabe
---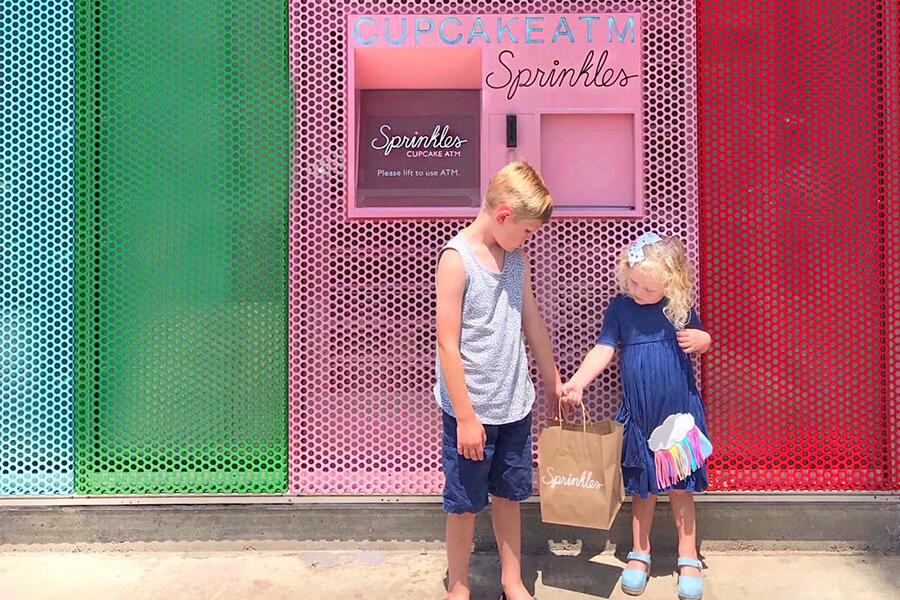 Dining For The Entire Family
Beverly Hills offers family-friendly restaurant options such as the original Cheesecake Factory and California Pizza Kitchen, both located on Beverly Drive. Not only are they the first in their global restaurant portfolios, but they are near convenient parking lots in the heart of Beverly Hills and have street-facing outdoor patio space, perfect for a sunny al fresco meal and people watching.
To satisfy everyone's sweet tooth, delicious treats await at every turn. Head over to Sprinkles Cupcakes, home of the first cupcake ATM, and enjoy classic flavors like Red Velvet and Vanilla Milk Chocolate, or try their limited seasonal favorites like Irish Chocolate and Maple Bacon.
Photo courtesy of @desireemacke via Instagram
---
A Day of Shopping
Some of the most iconic flagship stores in the world can be found at Two Rodeo Drive, where you and the family can explore the famous cobblestone walkway. After capturing your quintessential Via Rodeo photo op, head beyond Rodeo and discover darling boutiques and unique shops that cater to a younger clientele, such as Tom's Toys, located on North Beverly Drive, which offers a large selection of dolls, board games, plush animals and other children's favorites, or English Rabbit, located on Brighton Way, a local children's boutique that offers designer European brands and labels all under one roof.
Photo courtesy of @inspiredbyvalentina via Instagram
---
For more ideas on what to see and do in Beverly Hills, click here.
Revised June 12, 2020