How to Shop Like a VIP in Beverly Hills
World renowned for its high-end flagship stores, retail experiences and attentive, personalized customer service, Beverly Hills has long been an iconic destination for serious shoppers on equal footing with London, Paris, New York and Tokyo. Whether stopping by the fashion houses on Rodeo Drive, perusing the upscale department stores on Wilshire Boulevard, or finding one-of-a-kind accessories in the countless boutiques on Brighton Way, Canon Drive and South Beverly Drive, fashion seekers will find the freshest runway releases, coveted designer capsule collections and bespoke pieces along palm-fringed streets of unparalleled luxury.
The following tips will help you get the very best out of your shopping experience.
Design Your Dream Style
If you are a VIP shopper with a unique creation in mind, your imagination is the limit thanks to customizable, made-to-measure and bespoke offerings. Experience the handbag salon in Ralph Lauren's flagship store, where you can explore an array of beautiful colorways of their iconic silhouettes preserving artisanal leatherworking traditions, entirely handcrafted in a family-owned Italian studio. Ensure the perfect fit at Zegna or Stefano Ricci, both men's stores with excellent reputations in creating made-to-measure suits, jackets, pants, shirts and ties.
---
Experience it First
Beverly Hills is often chosen by designers to launch their flagship stores and boutiques, as the city attracts well-heeled customers, in-the-know fashionistas and Hollywood celebrities. The Japanese brand, Onitsuka Tiger, based in Kobe, has expanded its U.S. presence with its first store on the West Coast. A wide variety of Onitsuka Tiger footwear collections is showcased, along with apparel, accessories and a children's collection. Across the street, Christian Louboutin, a French high-end stiletto footwear fashion company known for its iconic red-bottomed shoes, has opened its doors to a flagship store on Rodeo Drive.
---
Step Past the Velvet Rope
Nothing says "celebrity treatment" like access to private rooms! Those with a taste for fine jewelry can have an Audrey Hepburn moment in the third floor private salon at Tiffany & Co. At Louis Vuitton's Beverly Hills flagship, "VICs" (Very Important Clients) are welcomed into a sitting room and outdoor patio to sip champagne as they shop, while the Burberry Penthouse and Saint Laurent VIP suite give high spenders access to terraces with sweeping views of the shopping mecca.
Equally stunning is the sumptuous comfort of Christian Dior's VIP room, which include the fine art of Justin Lowe and Jonah Freeman. Navigate the second floor of Neiman Marcus to find "Bloom's Room," where elite personal shopper Catherine Bloom and her team of five personal assistants have unparalleled access to an array of fashions.
Though these exclusive areas are often by invitation only, calling in advance to request access at slower times may just grant a blooming big spender conditional access. Another option? Purchase your way into an exclusive space. Ordering a suit from the Sartorial Collection will grant you access to Tod's exclusive J.P. Club for life.
For those looking to seriously elevate their retail outing, LaLaLuxe provides curated shopping tours in Beverly Hills. From champagne and caviar to get things started, to a limousine drive down Rodeo Drive and private in-store receptions for you and your closest friends, LaLaLuxe will create a bespoke shopping experience beyond your wildest dreams.
---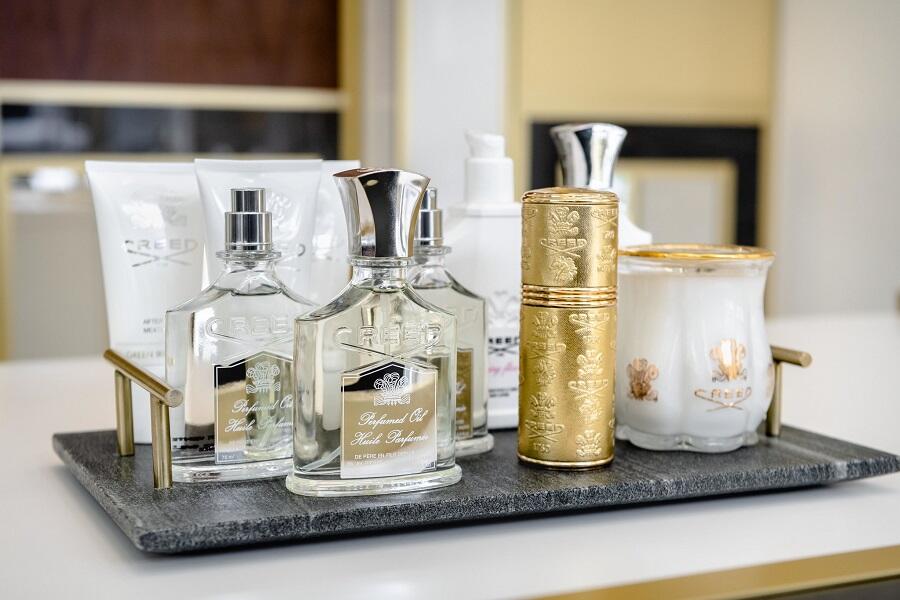 Handcrafted Fragrances
House of Creed
Handcrafting uncommon perfumes for royal houses and discerning patrons for over 250 years.
It began as a bottle of Royal English Leather commissioned by King George III after becoming enamored with a pair of scented gloves. The House of Creed is one of the world's oldest yet most modern fragrance houses, spanning seven generations from father to son for over 250 years. As the only fragrance house to rely on an ancient infusion technique to capture the raw and rare materials of each perfume, Creed has created a legacy of unrivaled scents, both commissioned and worn by kings, queens and discerning Creed devotees throughout history.
Henry Jacques
Henry Jacques, Haute Parfumerie Francaise, embodies nearly half a century of excellence and creativity at the service of great perfumery. Henry Jacques perfumes manifest the very soul of the Maison's founder, Henry Cremona, a world traveler who drew on his childhood, wanderlust and dreams of faraway lands to feed his deep passion for fragrance.
After long and thoughtful preparation, Henry Jacques recently opened its realm to the public, through a handful of distinguished retail locations around the world, everywhere from Hong Kong, Tokyo and Dubai, to London, Paris and Beverly Hills. Each custom-designed boutique showcases its singular collections.

---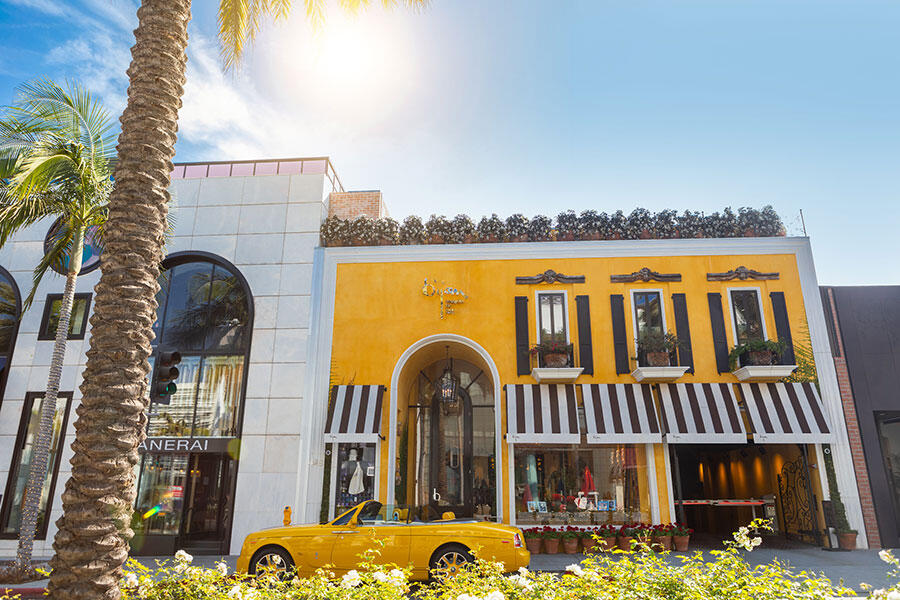 Book a Private Appointment
There is VIP shopping, and then there is the über-VIP shopping experience you will find at House of Bijan. The exclusive men's shop—long touted as "the world's most expensive store"—is strictly by appointment only and has welcomed such heads of state, Hollywood royalty and fashion icons, such as Barack Obama, Tom Cruise and Oscar de la Renta. If you make an appointment, come prepared with your black card: Prices can range from $900 for a one-of-a-kind tie to upwards of $125,000 for a chinchilla blanket.
---
Find more shopping inspiration here, and make sure to save room in your suitcase for your purchases—or just use it as an excuse to pick up a brand new bag while you're in town!
Revised September 1, 2023