Most Instagrammable Restaurants in Beverly Hills
Beverly Hills offers an array of unique restaurants that not only cater to tourists and locals, but also the Insta-famous. From trendy coffee shops and cafés to prestigious restaurants housed in many of the city's iconic hotels, there's no shortage of colorful dishes, drinks and jaw-dropping décor.
Alfred Beverly Hills
With more than a dozen locations spread across Los Angeles, Texas, Kuwait and Japan, Alfred Coffee has made waves with sleek decors, amazing customer service and innovative handcrafted coffee and tea drinks. It offers an eclectic beverage menu featuring Stumptown Coffee, pressed juices from Raw Juicery and kombucha on tap. The café also has a large selection of sweet and savory pastry options and to-go salads. After fueling up, snap a photo in front of the shop's iconic neon green "But First, Coffee" sign located inside or walk outside to pose in front of its colorful #LoveWall adorned with multicolor hearts.
Instagram: https://www.instagram.com/alfred/
---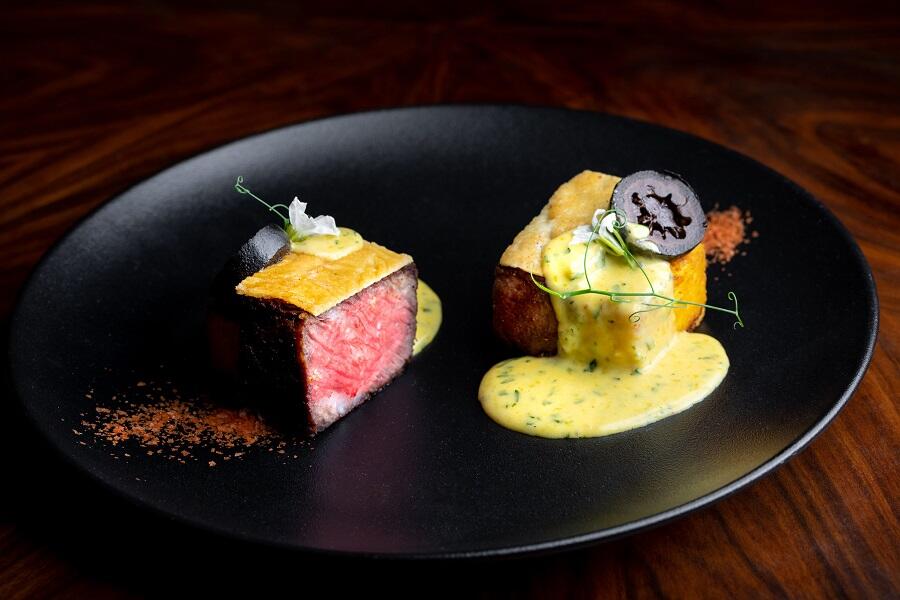 THEBlvd
There's no better place to enjoy a picture-perfect dining experience than at THEBlvd restaurant and lounge tucked inside the historic Beverly Wilshire, A Four Seasons Hotel. Dine on fresh, local California cuisine under airy lofty ceilings or out on the patio overlooking the world-famous Rodeo Drive. The food is sourced locally and seasonal, pulling in inspiration and techniques from around the world. Try everything from the freshest seafoods like sea bass and seared scallops to the finest cuts of meat like jidori mustard chicken, porcini crusted beef tenderloin and snake river farm bone-in rib eye.
Instagram: https://www.instagram.com/theblvdbw/
---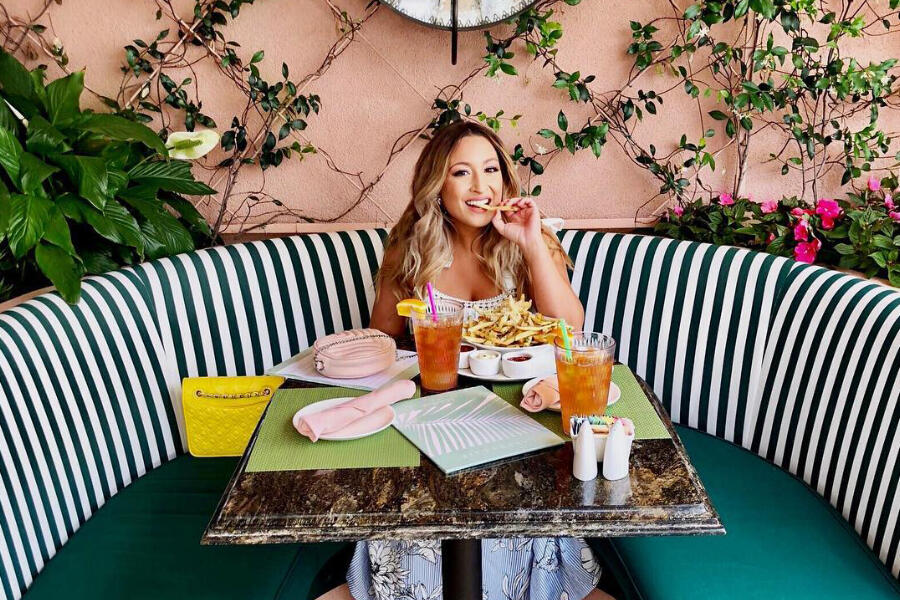 The Cabana Café
Located inside The Beverly Hills Hotel, which has earned its fame by housing some of the most glamorous celebrities and public figures of all time, is the iconic Cabana Café. From wood-fired pizza to the hotel's legendary McCarthy salad, this poolside eatery offers the perfect menu and setting to enjoy a casual lunch, cool breakfast or exclusive private party. The hotel's classic green stripes and pink décor adorn the restaurant, where social influencers flock to the large, cozy booths that offer plenty of tablespace for artful food photography.
Photo courtesy of @bellagerard.
Instagram: https://www.instagram.com/bevhillshotel/
---
Il Cielo
Considered to be one of the "Most Romantic Restaurant in Los Angeles" by both The New York Times and Los Angeles Magazine, Il Cielo has gotten plenty of camera love for not only its stunning plated dishes but also its patio with twinkling lights and ivy-adorned walls. No matter the occasion, the restaurant can accommodate spectacular floral arrangements, elegant multi-tiered wedding cakes and elaborate lighting displays, underscoring the appeal of its aesthetics.
Photo courtesy of @ilcielobh.
Instagram: https://www.instagram.com/ilcielobh/
---
Ladurée Beverly Hills
This Paris-based café and pastry shop, Ladurée, is situated in the heart of Beverly Hills and filled with pastel-colored macarons, lime green couches, white lattice walls and large flower accents. Aside from sweet treats, the café also offers a full vegan lunch and dinner menu, or for a lighter appetite, small petit fours. Pink oversized chairs act as the perfect accessory for photos, while bite-size miniature works of art steal the spotlight.
Photo courtesy of @cestlavie_amar.
Instagram: https://www.instagram.com/maisonladuree/
---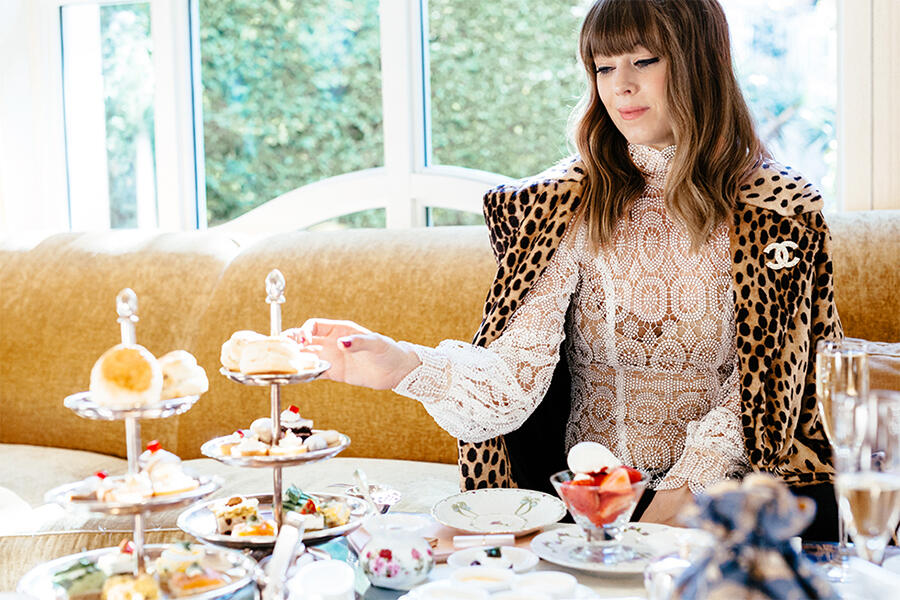 The Living Room
One step into The Living Room at The Peninsula Beverly Hills and you'll feel as if you entered a teatime wonderland. The restaurant's traditional Afternoon Tea is available daily and offers a selection of delectable bite-size sandwiches, scones and pastries along with 19 blends of loose-leaf tea leaves, custom made for the five-star hotel. While visitors enjoy the service, they can also take in the elegant surroundings, soft natural lighting and soothing live harp performance.
Photo courtesy of @jennycipoletti.
Instagram: https://www.instagram.com/thepeninsulabh/
---
The Rooftop by JG
No matter what time of day, The Rooftop by JG at Waldorf Astoria Beverly Hills is packed with style enthusiasts posing near the restaurant's clear, glass perimeter that offers one of the most stunning panoramic views of Beverly Hills, West Los Angeles and beyond from 12 stories high. This restaurant, overseen by a Michelin-starred chef, offers diners the chance to sip on refreshing cocktails and try some amazing dishes like lobster burger or truffle cheeseburger, while sitting beneath umbrellas during the day or near a fire pit during the evening.
Instagram: https://www.instagram.com/therooftopbyjg/
---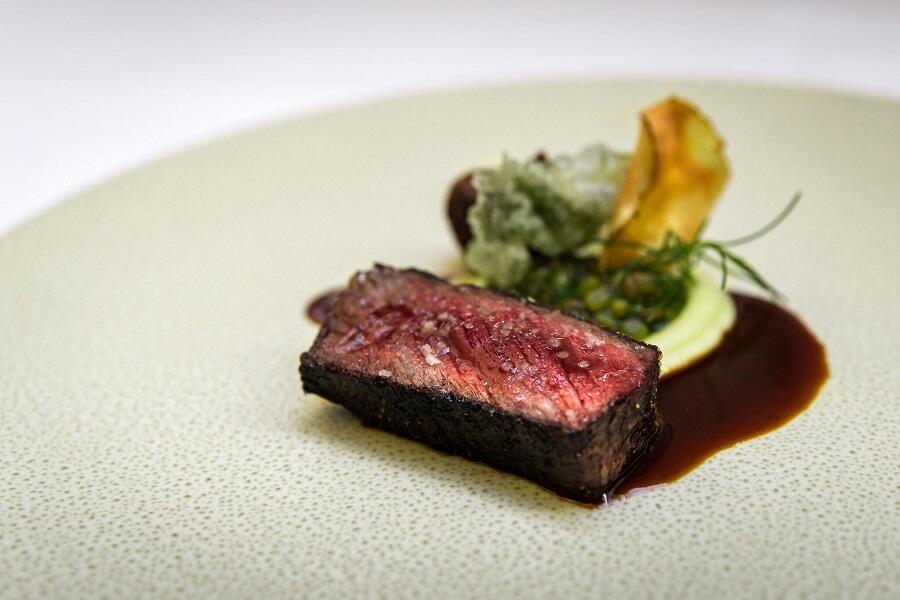 Spago Beverly Hills
Treat yourself to the finer things in life at Wolfgang Puck's flagship restaurant, Spago Beverly Hills, where you can expect world-class dishes boasting sourced California-fresh ingredients, everything from wood oven pizza such as those with house cured smoked Scottish salmon to the freshest seafoods like crispy scale black sea bass to the best main courses like roasted rack of Colorado lamb. A must-stop for diners hoping to spot a celebrity, including the renowned chef himself, Spago Beverly Hills offers an experience that is equal parts beautiful, delicious and unique.
Instagram: https://www.instagram.com/SpagoBH/
---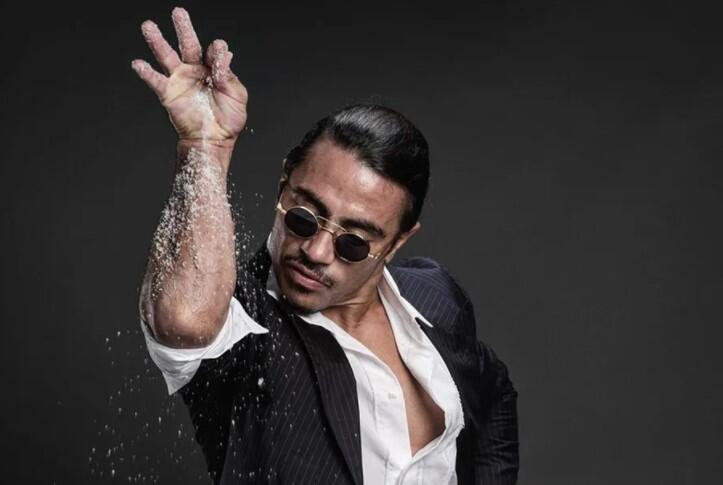 Nusr-Et Steakhouse Beverly Hills
Nusr-Et Steakhouse is an internationally acclaimed destination, serving celebrity clientele all over the world thanks to its renowned steaks, flair for over-the-top luxury dining and Instagram-worthy salting techniques. The restaurant's setting is great for pictures, with dark couches, balcony seating and outdoor sidewalk dining, all while the social media star himself, Turkish-born Nusret Gökçe, aka Salt Bae, with his white shirt and dark sunglasses, can sometimes be seen making his famous salting techniques over his mouthwatering steaks for anyone that asks.
Instagram: https://www.instagram.com/nusr_et/
---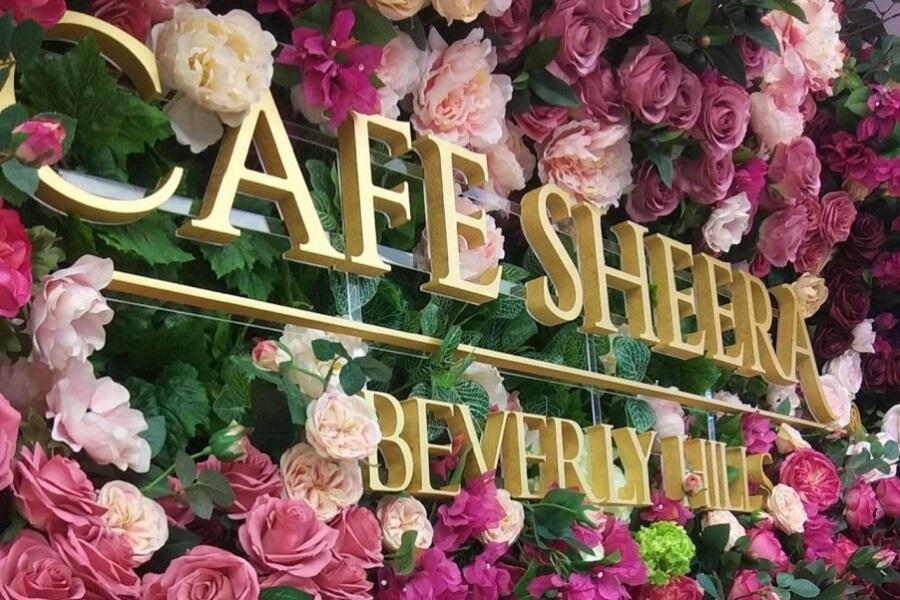 Café Sheera
Café Sheera is a picturesque and relaxing coffee shop, featuring a full coffee and tea bar serving specialty coffee blends, Mariage Fréres tea, freshly baked pastries and an extravagant selection of signature sweets, such as gourmet dates, Jewels™ and baklava. Don't forget to take a picture in front of the renowned silk #DateMe™ flower wall!
Instagram: https://www.instagram.com/cafesheera/
---
Flour Shop
This bakery is a great place for photos with colorful walls and matching rainbow-hued desserts, all freshly baked on the premises. This place isn't just any ordinary bakery besides the playful interior. Flour Shop's baker, Amirah Kassem, is an artist using the cake as her medium. Mastering the art of multi-sensory experiences from her homeland of Mexico, Kassem today is well known for her conceptual desserts, having exhibited everywhere from the Whitney Museum to the Brooklyn Museum, while catching the attention of Vogue and Harper's BAZAAR.
Instagram: https://www.instagram.com/flourshop/
---
Whichever restaurant you choose to visit for the quintessential Beverly Hills foodie photo, remember to tag #LoveBevHills on Instagram and Twitter. For a full listing of restaurants in Beverly Hills, visit our Restaurants page.
Updated March 7, 2022