The Sweetest Things in Beverly Hills
Beverly Hills has long been recognized as a renowned culinary destination, with five star gourmet dinners and charming bistros, to some of the world's most luxury and unique sweet shops.
From authentic French pastries to a cupcake ATM which dispenses freshly baked goodies 24 hours a day, Beverly Hills is the perfect destination for sweet toothed fanatics.
Sprinkles Cupcakes & Sprinkles Ice Cream: Best for Late Night Sugar Cravings
The cupcake craze started in Beverly Hills with the first ever Sprinkles location. Home to the Cupcake ATM which dispenses freshly baked cupcakes 24 hours a day, the Red Velvet cupcake is the top seller and seasonal flavors like Key Lime in summer and Caramel Apple around Halloween are big hits as well. Rounding out Sprinkles' empire is Sprinkles Ice Cream, located next door, which serves rich, slow-churned ice cream, sundaes, floats and the pièce de résistance: the Sprinkles Sandwich, a scoop of ice cream between two cupcake tops.
Photo Credit: @morgane_aendekerk
---
Chaumont Bakery & Café: Best for French Pastries & Bakes, State Side
Two former Parisians set up shop in Beverly Hills, bringing authentic baking standards and premier French treats to the city. In France, a bakery (boulangerie) cannot legally be called a bakery if the baker is freezing or otherwise storing raw or par-cooked dough before baking it. This regulation does not exist in Beverly Hills, but Chaumont is sticking with their homeland's tradition and only baking freshly proofed dough each morning at 3am.
Their hard work has paid off with celebrity chef Ludo Lefebvre calling Chaumont's croissants the best he has had in all of the country! The offerings at Chaumont are as much a treat to the palette as they are to the eyes with colorful, handcrafted pastries lining their display case.
---
Edelweiss Chocolates – A Favorite for Over 70 Years
Edelweiss Chocolates has been a Beverly Hills tradition since 1942. Their discerning clientele include some of the most recognized names in the world from presidents or princes, to producers, entertainers, sports figures, and, of course, serious chocolate lovers everywhere.
Expert chocolatiers at Edelweiss use only the world's finest and freshest ingredients – fresh sweet cream and butter, imported fruit and colossal nuts roasted in the kitchen, luxuriously enveloped in unforgettable, delectably rich chocolate. All chocolate creations are designed and handmade in their Beverly Hills factory on-site.
---
Ladurée: Best Passion Fruit Macaron
Famed Parisian tea room and bakery Ladurée—a must-stop-shop for anyone visiting the French Capital for its heavenly macarons - arrived in Beverly Hills in January 2017. Visitors can indulge in a limited-edition mini trunk, and pink iridescent Champagne and red fruit-flavored macaron created to celebrate Jimmy Choo's 20th anniversary.
With their heavenly flavors of fleur d'oranger and rose petal, these iconic macarons were warmly welcomed after a long-awaited opening. The Los Angeles and Beverly Hills locations offer passion fruit as their exclusive macaron flavor.
---
Le Mervetty: Best for Show Stopper Milkshakes
Le Mervetty are experts in cream-filled, meringue-based puffs, also known as merveilleux. In five flavors like Nutella and Speculoos, these charming cream puffs are covered with things like shaved chocolate and crushed pralines and come in a variety of sizes. Le Mervetty are also known for their show stopper milkshakes; topped with edible treats like cookies, cream and brownies, these creations are nothing short of magnificent.
Photo Credit: @bloggerbrunchla
---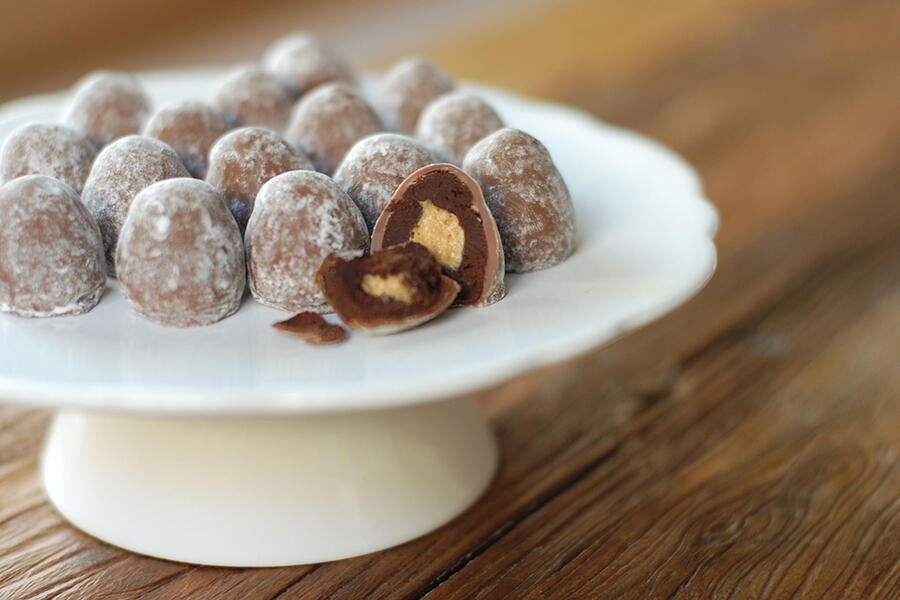 Teuscher Chocolates of Switzerland: Best for Truffles
Far from its humble origins, the Teuscher name has garnered a reputation as one of the world's finest chocolatiers and earned accolades from publications, connoisseurs and customers alike. Known for their award-winning truffles, Teuscher uses the finest Swiss chocolate filled with surprising ganaches and pralines, putting them into a category above all the rest.
---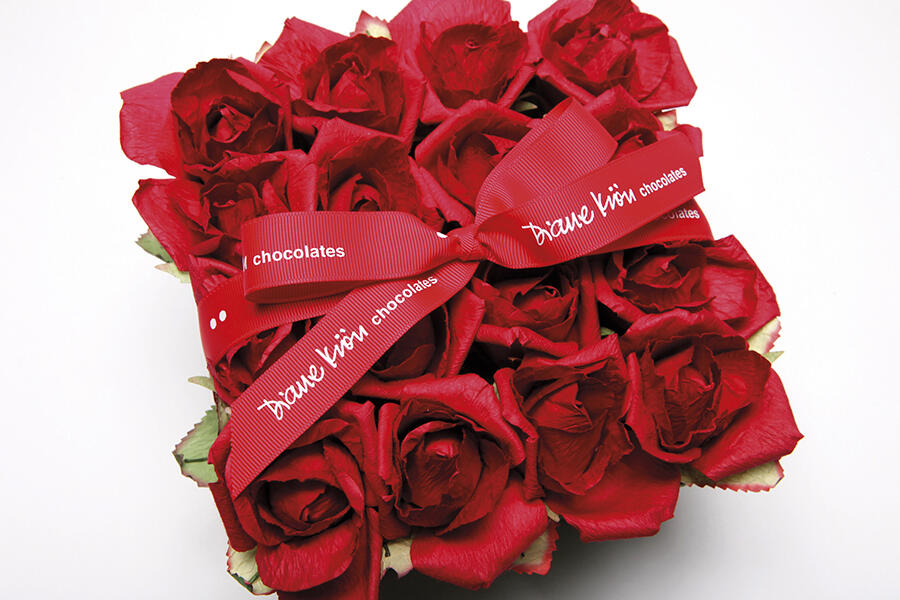 Diane Krön Chocolatier: Jacqueline Kennedy's Favorite Chocolates
In the 1970's, Diane & Tom Krön created a sensation with the chocolate-covered strawberry, the inventiveness of their molded products, and most of all, the quality of their chocolate.
Krön soon became a national brand and a status symbol. Among their many devoted customers were Andy Warhol, Katherine Hepburn, Henry Ford, Estee Lauder and personal chocolate maker to Jacqueline Kennedy. In 2000, Diane opened K Chocolatier, now Diane Krön Chocolatier, on South Santa Monica Boulevard in Beverly Hills.
---
Explore it all with a Beverly Hills Walking Tour: The Sweetest Walk of Your Life
There is no better way to see the city of Beverly Hills than a walking tour, especially when it consists of some of the finest chocolate, pastries and ice cream in the world. Enjoy a sampling of the most delectable sweets at some of the most renowned establishments. Tour stops include Le Mervetty, Edelweiss Chocolates, Sugarfina and more! Please find the full walking tour itinerary and map here.
---