More Hidden Gems of Beverly Hills
Journey beyond the famous designer flagship stores along Rodeo Drive, celebrity hot spots and exquisite hotels to find more hidden gems of Beverly Hills. The city offers a variety of local attractions to explore including art shows and exhibitions, theater and dining off the beaten path. Don't miss these local favorites!
Umbrella Social Club
Enjoy a sip, indulge in light bites, or simply socialize on the Umbrella Social Club deck at the SIXTY Beverly Hills. From their rooftop terraces complete with cozy fireplaces, hanging wicker chairs, and bar set amongst luscious greenery high above Beverly Hills, you can enjoy views of the glittering city 7 days a week.
For reservations call (310) 388-6860; for Event Inquiries, email salesbh@sixtyhotels.com.
The SIXTY Beverly Hills is located 9360 Wilshire Boulevard, Beverly Hills, CA 90212.
---
Euro Caffé
Strolling through The Courtyard at 427 North Cañon Drive and breathing in the scents from Euro Caffé will leave you feeling as if you've been transported to Rome. The Italian coffee shop offers a variety of beverages, along with freshly baked cannoli, paninis and pastries imported from Italy. Euro Caffé is also a popular spot for Serie A soccer fans who gather and cheer on their favorite clubs as they watch matches on the large TV screen.
Be sure to visit their Euro Gastronomia market at the end of The Courtyard!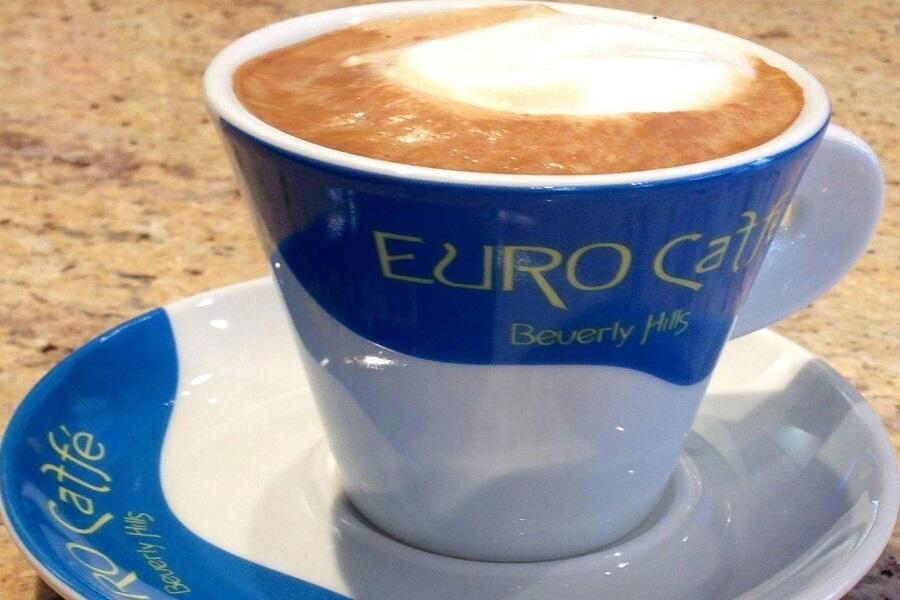 ---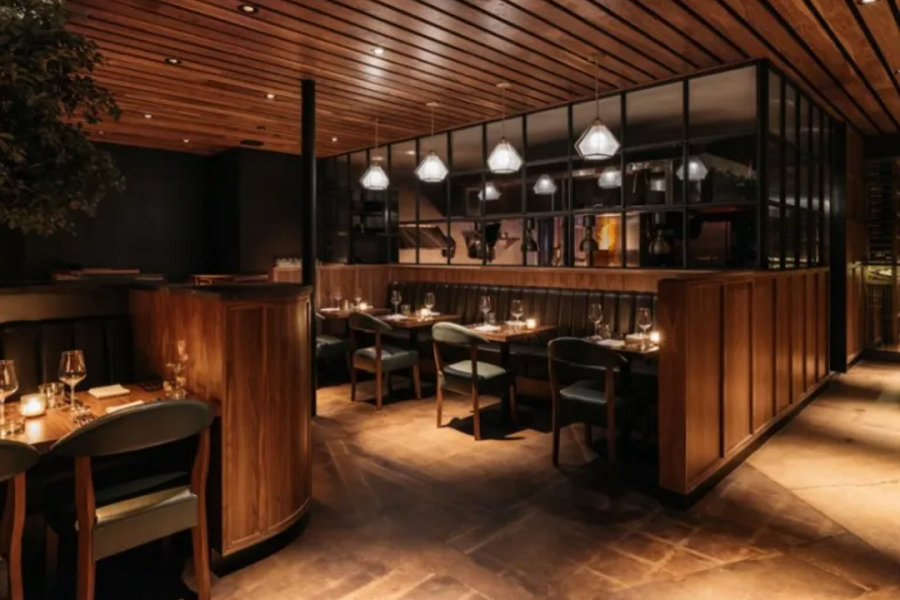 Matū
Matū was inspired by the best-tasting beef the founders ever experienced: 100% grass-fed Wagyu produced by First Light Farms of New Zealand. The Wagyu cattle are fed only grass - no grain - and this combination of genetics and diet yields exceptionally high levels of heart-healthy Omega 3's, lower saturated fats and higher nutrient and antioxidant density.
In a nod to Wagyu's Japanese lineage, Matū offers a series of composed dinners that could be considered steak Omakase, with menus that showcase various cuts of beef in a variety of preparation methods.
Click here for reservations or call (424) 317-5031‬.
Matū is located at 239 South Beverly Drive, Beverly Hills, CA 90212.
---
Beverly Hills Farmers' Market
Not only does the Beverly Hills Farmers' Market offer the freshest organic produce and specialty items from more than 60 vendors, it also provides fun for the whole family. A feature truly unique to Beverly Hills, the market offers the ever popular "Kid Zone," where children can indulge in cooking classes, educational games and pony rides. Next up, don't let your child miss the opportunity to make new furry friends at the petting zoo. After experiencing a fun filled day of activities here, your little one will be begging to return for weekends to come! The market is open Sundays from 8am - 1pm, rain or shine!
Beverly Hills Farmers' Market | 9300 Civic Center Drive, Beverly Hills, CA 90210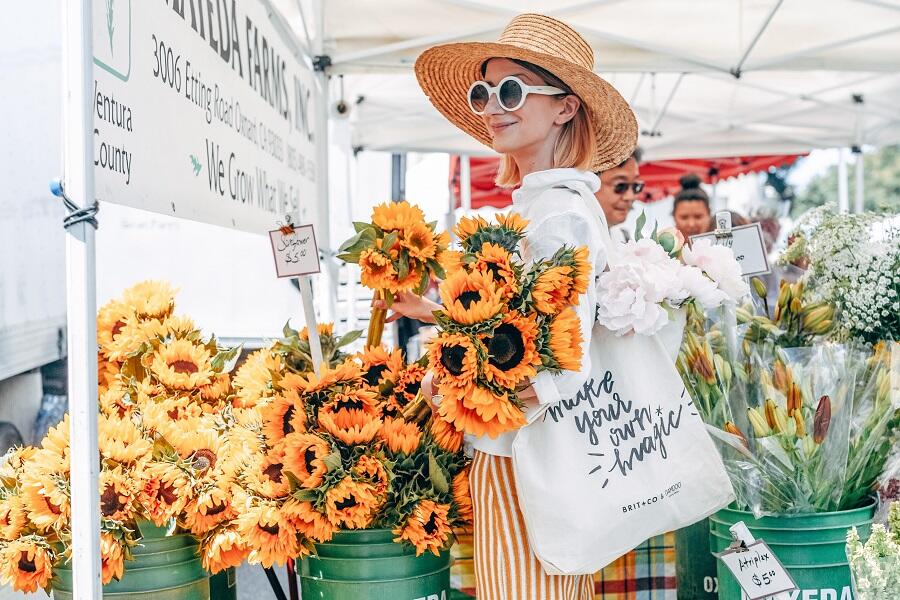 ---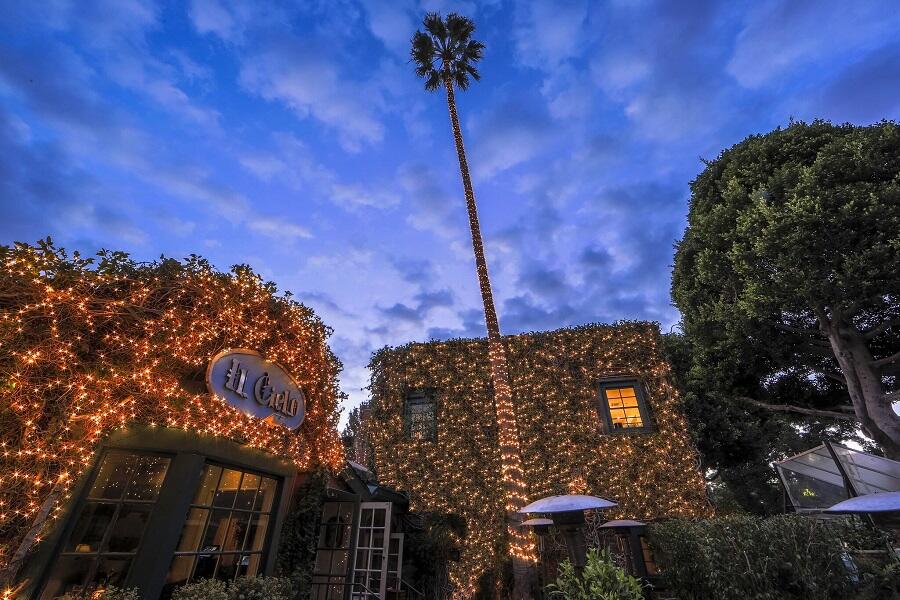 Il Cielo
White twinkle lights adorn every corner and candlelight highlights your loved one's features. Sumptuous food made especially for you. Il Cielo has long been known to locals as one of the most romantic dining experiences in the Los Angeles area. Celebrate an anniversary with rose petals sprinkled on your table and a glass of the finest champagne or seal your next business deal in a quiet corner over linguini with clams. Whether you're enjoying a special occasion or you just want a one-of-a-kind dining experience, Il Cielo offers traditional Italian fare for lunch and dinner.
Il Cielo | 9018 Burton Way, Beverly Hills, CA 90211
---
The Saban Theatre
Originally opening in 1930 as the Fox Wilshire, The Saban Theatre is still one of the most popular theaters in Beverly Hills. It is an Art Deco structure designed by architect S. Charles Lee and is considered a classic Los Angeles landmark.
The Saban Theatre | 8440 Wilshire Boulevard, Beverly Hills, California 90211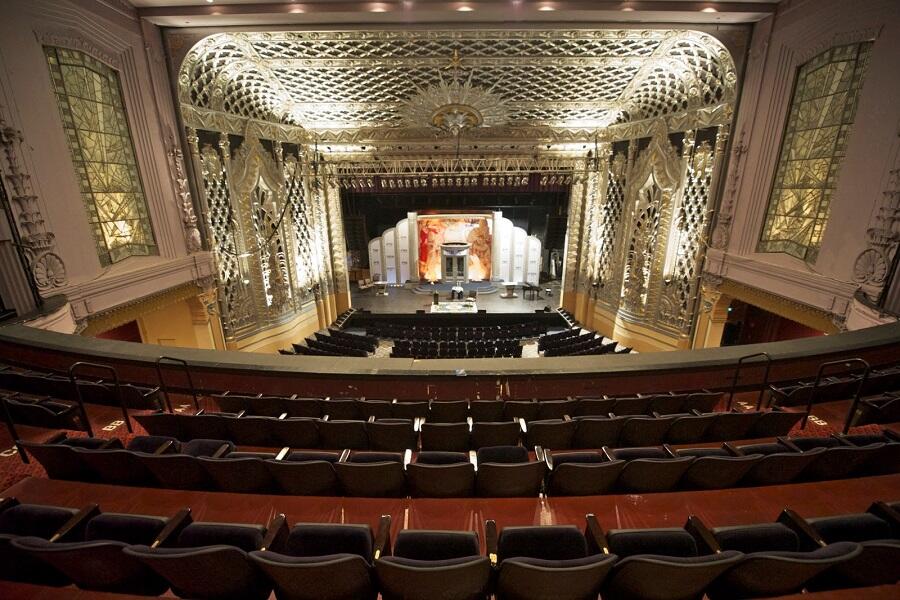 ---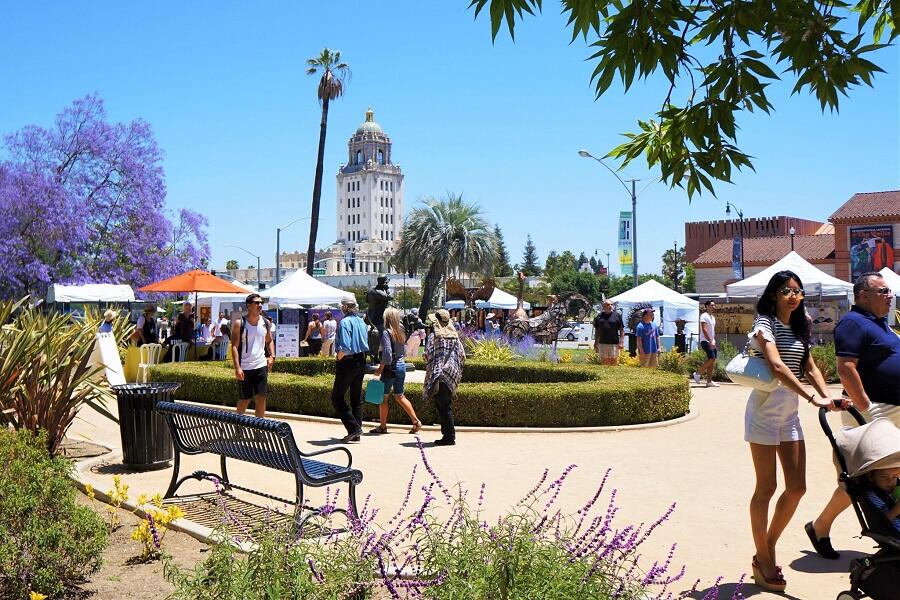 Beverly Hills Art Show
The semi-annual Beverly Hills Art Show is just one of the city's many tributes to arts and culture. While strolling through historic Beverly Gardens Park, visitors experience custom works from hundreds of artists in May and October. Enjoy artwork in various mediums including watercolor, paint, jewelry, sculpture and pottery. Providing an insider's perspective to learn the inspiration behind their works, all featured artists staff their booths throughout the weekend so they can provide details on the pieces they create.
The show takes place along four blocks of North Santa Monica Boulevard, between Rodeo Drive and Rexford Drive.
The next Beverly Hills Art Show will take place the weekend of October 21 & 22, 2023. See you there!
---
UTA Artist Space
UTA Artist Space in Beverly Hills is a venue for showcasing work by both established and emerging artists. Through forward thinking exhibitions, UTA Artist Space supports artists who seek to make a cultural impact and continues United Talent's Agency's history of helping creators gain access to new and better opportunities.
UTA Artist Space | 403 Foothill Road, Beverly Hills, CA 90210 | (310) 579-9850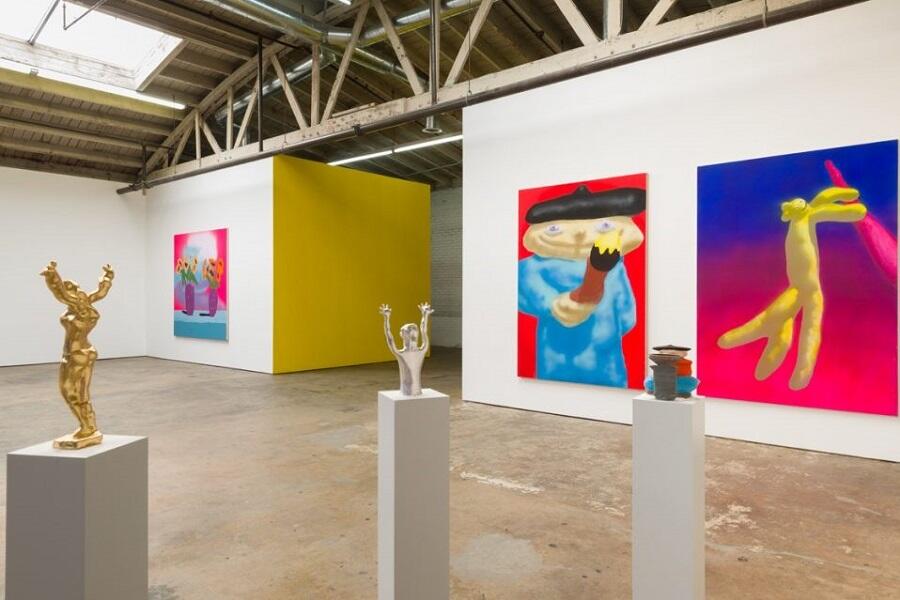 ---