Beverly Hills Rings in September Fashion Week
with 'Cuisine & Couture:' Part II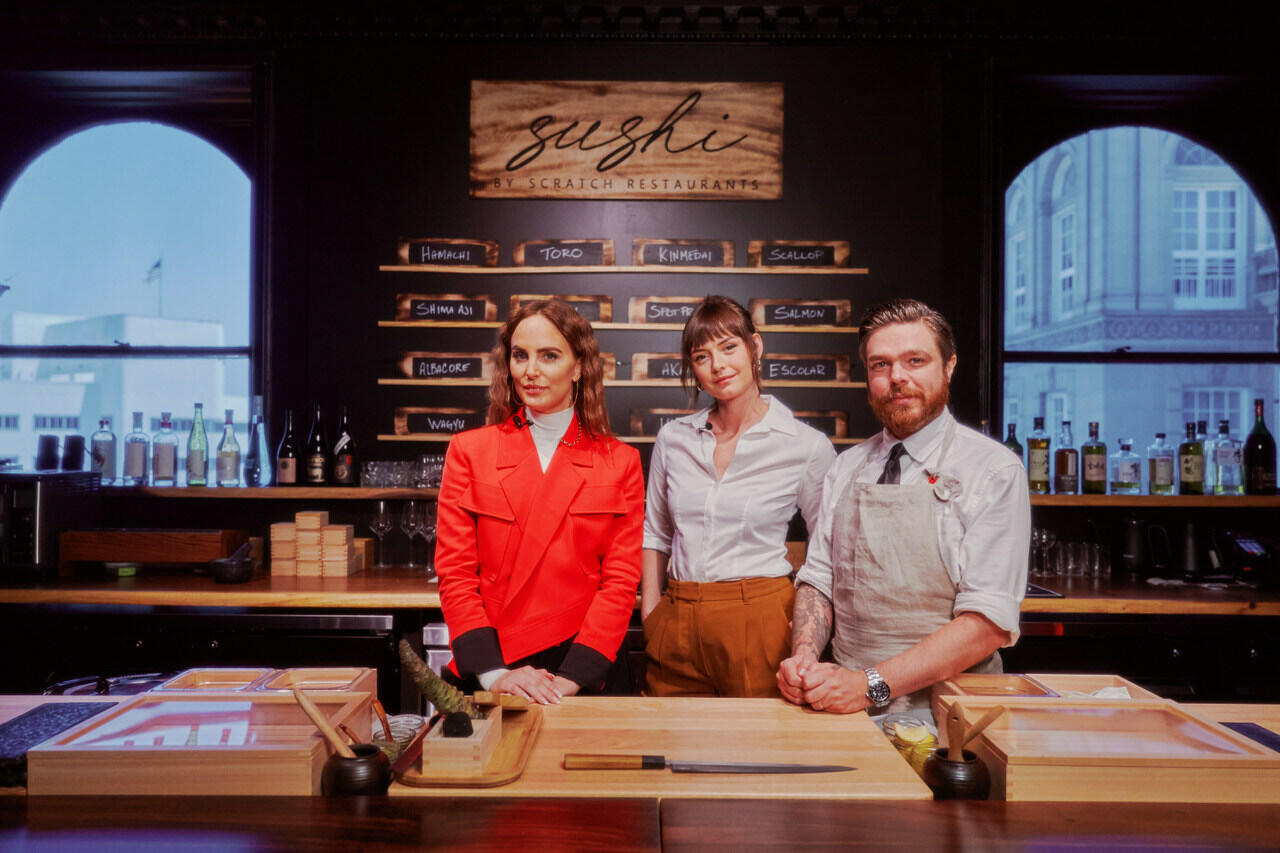 Ten Restaurants Across the City Showcase a Taste of Fall Fashion, while BHCVB's 'Cuisine & Couture' Ambassador Caitlyn Chase of Caviar & Cashmere Hosts Part Two of The Series at Waldorf Astoria Beverly Hills & The Beverly Wilshire, a Four Seasons Hotel
(BEVERLY HILLS, CALIF. – September 7, 2023) Beverly Hills Conference & Visitors Bureau (BHCVB) continues its much-celebrated 'Cuisine & Couture' series by bringing a taste of September Fashion Weeks in New York, Paris and Milan to the heart of Beverly Hills. Honoring the destination's intersection of couture fashion, fine cuisine and some of the most luxurious hotels in the world, Beverly Hills' top chefs channel their creativity on the plate, producing culinary delights 'dressed' in this season's trends. Cuisine & Couture ambassador Caitlyn Chase of @caitlynchase and Caviar & Cashmere has teamed up with chefs at the Waldorf Astoria Beverly Hills and The Beverly Wilshire, a Four Seasons Hotel to showcase these delights together, while eight other restaurants are featuring special dishes and cocktails for diners to try from September 7 – October 15, 2023.
"The convergence of cuisine and couture is omnipresent in Beverly Hills, especially as we continue to see culinary greats setting up shop alongside our renowned fashion houses," said Julie Wagner, CEO of the Beverly Hills Conference & Visitors Bureau. "This next iteration of our 'Cuisine & Couture' series brings September Week to the West Coast, offering a fresh way for locals and visitors to be immersed in fall trends, while viewers at home can be captivated through the lens of our content series."
Acclaimed Chef Steve Benjamin, Culinary Director at the new Espelette at the Waldorf Astoria Beverly Hills, welcomes Chase to the kitchen, presenting Langoustine Papillote with Frisée Salad and Basil. The Langoustine and Basil, wrapped in brick dough, is deep fried until it reaches a translucent, light golden brown. The act of making the dish resembles the process of dressing for the runway in an alluring, statement silhouette. Eye-catching elements include playful dots of orange Espelette pepper powder and basil aioli drops, which play off the bold colors anticipated for this year's fall collections. Chef Benjamin also prepares Chocolate Profiteroles with Chocolate Sauce, Chantilly and Chocolate Ice Cream, contrasting black and white to be emblematic of Fashion Week icon Karl Lagerfeld. Hailing from Paris, Chef Benjamin discusses with Chase how food and fashion have always intertwined throughout his career. The duo ends their time together with a toast of Diet Coke served in a Lalique glass, which was the same way that Karl Lagerfeld enjoyed drinking Diet Coke.
The Beverly Wilshire, A Four Seasons Hotel welcomes Michelin-starred Chef Phillip Frankland Lee of the immersive Sushi by Scratch Restaurants pop-up through October 31, 2023. Inspired by fall fashion trends, Chef Lee gives Chase an inside look into the award-winning, 17-course nigiri tasting menu. Likening the omakase experience to putting together the perfect ensemble – where each piece is so thoughtfully curated – Chef Lee teaches Chase how to make three courses: the Hamachi with pops of yellow, predicted to be a big color for fall; the Akami, topped with caviar evocative of pearls set to trend this season; and Japanese Eel fried in torched bone marrow, reminiscent of fall textures like herringbone. At the end of the episode, Executive Pastry Chef Margarita Kallas-Lee – Sushi by Scratch Restaurants' Co-Owner and Chef Phillip's wife – recruits Chase to plate her Makrut Lime Ice Cream and Rice & Sesame Shortbread with coconut and matcha. Just like the final touches on an outfit, Chef Kallas-Lee's treat offers a refreshing finish to the omakase tasting.
Beverly Hills visitors and locals can get a taste of September Week for themselves by order the following dishes and cocktails featured across the city's hotspots:
For more information on Beverly Hills, please visit www.lovebeverlyhills.com. The Cuisine & Couture: Fashion Week video series can be found on Instagram via @lovebevhills with additional content at @caitlynchase.
# # #
Media Contact
LoveBeverlyHills@quinn.pr
About Beverly Hills
Beverly Hills, a premier travel destination, is a charming, walkable and pet-friendly city with a village-like atmosphere that attracts people from around the globe. Visitors will find five-star hotel accommodations, world-class indoor/outdoor dining, acclaimed spas and unrivalled shopping, including the world-renowned Rodeo Drive, all within 5.71 square miles. The city's lush parks, outdoor plazas and wide, palm tree-lined streets frame a multitude of art, architecture and grand mansions. Learn more at LoveBeverlyHills.com or on Facebook, X (formerly Twitter), Instagram and Pinterest.