Where to Find 2-Hour Free Parking in Beverly Hills
Visitors will arguably find no better shopping and dining in the world than within the nearly six-square-miles that make up Beverly Hills. In a city synonymous with wealth, parking is surprisingly affordable and plentiful in the Golden Triangle, with several parking lots offering free 2-hour parking.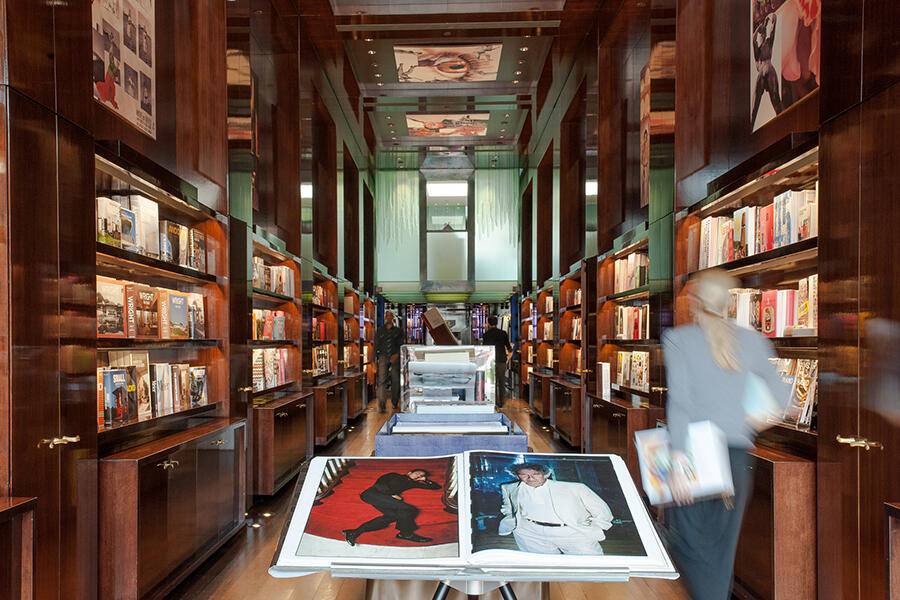 438 North Beverly Drive
Park your car in the underground garage at 438 N. Beverly Drive and then indulge in the nearby restaurants and shops. Take a seat at Beverly Hills' most famous deli, Nate 'n Al's. Order a corned beef on rye. Then walk across the street and sample ice cream completely made from scratch with a uniquely smooth texture and buttercream body at Jeni's. With a full stomach, walk a short distance to TASCHEN, an eye-catching contemporary gallery and bookstore, and explore its top-end Collector's Editions, Art Editions and Prints.
---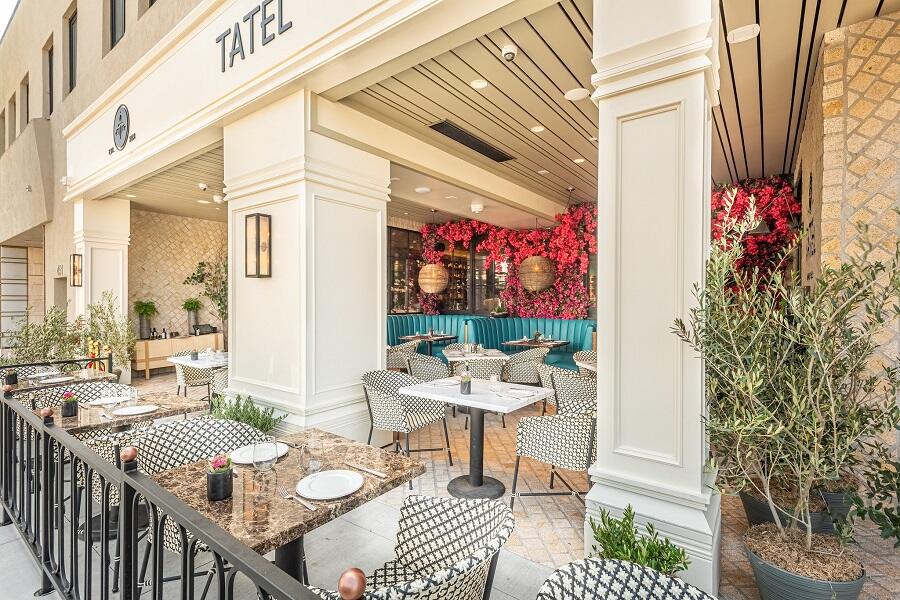 439 North Canon Drive
Take time to enjoy dining at a stylish Spanish celebrity backed restaurant after you conveniently park your car at 439 N. Canon Drive. Located near this free parking structure is Tatel Beverly Hills, an outpost of one of Spain's busiest restaurants, with locations in Madrid and Ibiza. The restaurant mixes traditional flavors and dishes of the Spanish Mediterranean in a festive atmosphere with daily live music. Don't forget to treat yourself with exquisitely handmade—and beautifully packaged—sweet treats from Edelweiss Chocolates just across the street.
---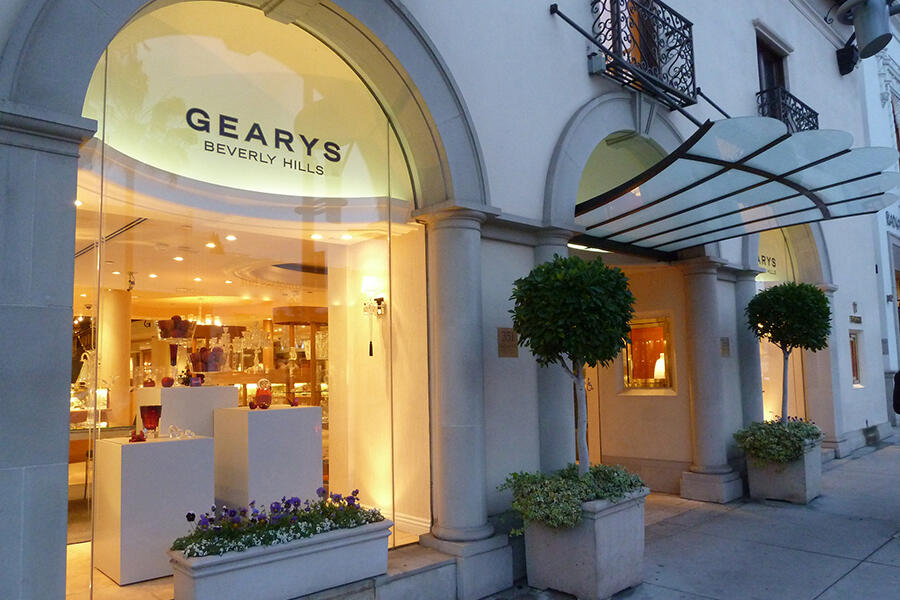 345 North Beverly Drive
Parking at 345 N. Beverly Drive sets you up to shop till you drop! Pop out of the garage next door to GEARYS flagship store for fine home decor and gifts, then jet across the street and marvel at the exceptional styles of INTERMIX. No doubt your new designer wear will pair well with chunky ankle boots from Sam Edelman next door. Feeling tired yet? Don't forget to fuel up at nearby Nespresso Cafe & Boutique with an espresso and macaron.
---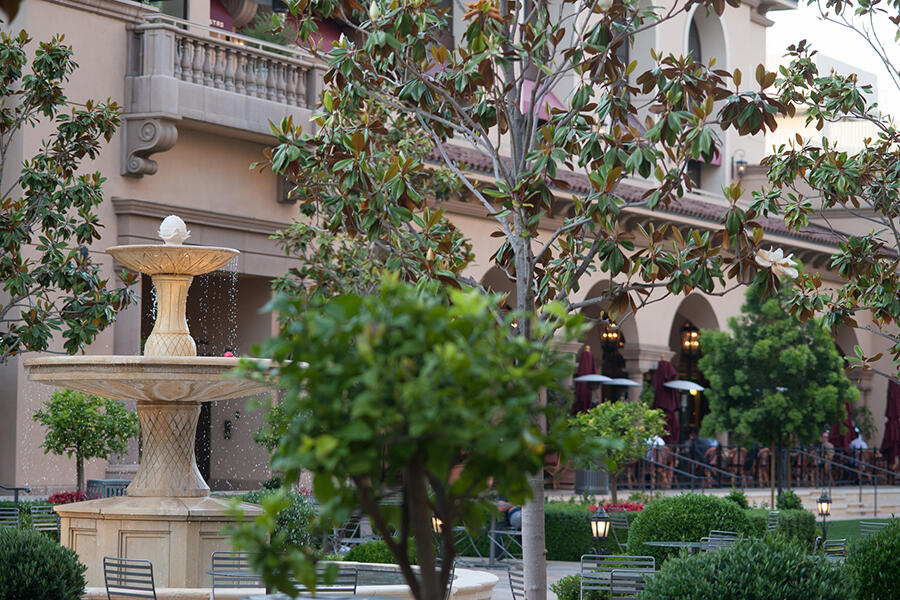 242 North Beverly Drive
242 N. Beverly Drive is the perfect place to park if you're in the mood for a relaxing day outdoors. With the lush landscape of Beverly Cañon Gardens just steps away, a picnic blanket and book are all you need to complete a perfect afternoon. Once you've soaked in enough sunshine, duck into Sweet Beverly, located at the end of the courtyard toward Beverly Drive, for snacks, wraps, burgers, pizza, sweet crepes and pastries.
---
241 North Canon Drive
If your Friday night includes early dining at one of Beverly Hills' spectacular restaurants, park before 6 p.m. at 241 N. Canon Drive to qualify for free two-hour parking. Splurge on the signature Palm Surf n' Turf at The Palm Restaurant, indulge your craving for traditional Sicilian cuisine at Via Alloro or surrender your palate to Chef Nozawa at Sugarfish by ordering the aptly named "Trust Me" pre-fixe option, featuring impeccably prepared sushi.
---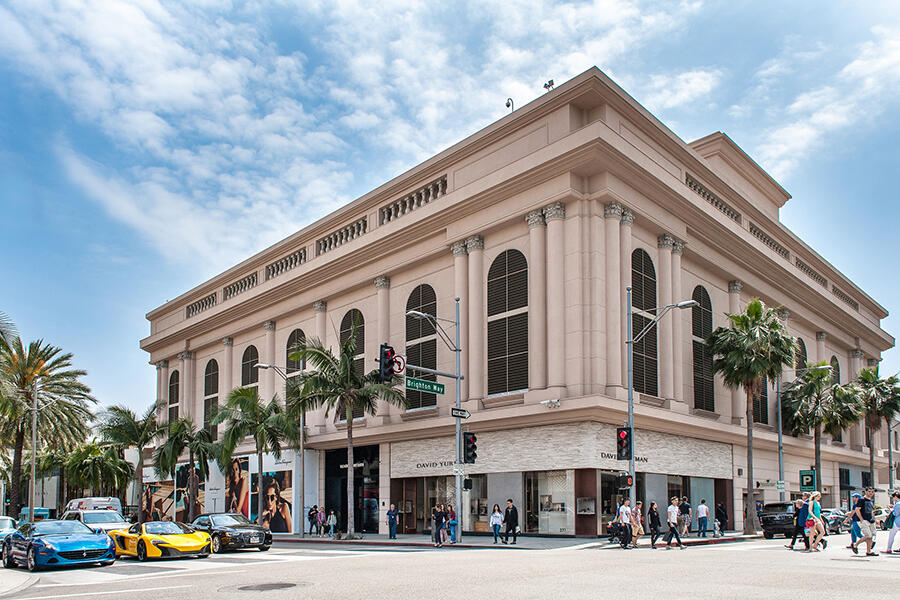 9510 Brighton Way
No Beverly Hills shopping trip is complete without a jaunt down the famed Rodeo Drive. Take advantage of the free parking at 9510 Brighton Way, then head to the luxury retailers nearby. Perhaps your dining room could use a makeover with fine silver flatware from Christofle? Or revamp your closet with a stunning little black dress from Chanel or piece from Gucci's newest collection.
If your wardrobe doesn't need an upgrade, consider spoiling yourself with a statement piece from David Yurman, Cartier or Bvlgari—all top names in jewelry and timepieces, and all located within steps of convenient parking.
---
Two Rodeo Drive
Two Rodeo shopping mall in Beverly Hills is a charming addition of this famous street. Designed to mirror an upscale European alleyway, the cobbled high-end shopping plaza also features two-hour free valet parking and the hippest boutiques, including Jimmy Choo's first location. Head to 208 Rodeo Restaurant, an inviting white-tablecloth bistro offering fine al fresco patio dining with a quintessential Beverly Hills view. Bring home a sweet treat from Ladurée, just across the street on Beverly Drive, to sample a traditional French bakery and tearoom serving legendary Parisian-style macarons.
---
---