Eight Reasons to Stay in the Heart of Los Angeles
When you hear the mention of Beverly Hills, you might think of shopping on Rodeo Drive first—Pretty Woman references included. Indeed, upscale shopping is a great draw to this sophisticated city, but the reasons to visit do not stop here. With its central location, warm climate, beautiful parks, acclaimed hotels, fine dining, health and wellness offerings and storied past, the city is the destination of choice in Southern California.
Beverly Hills is located in Los Angeles County, which—with upwards of 10 million residents—is the most populous county in the United States. It's home to more than a quarter of California's population and is one of the most ethnically diverse counties in the country. Long lauded as the entertainment capital of the world, it is also a cultural mecca that houses more than a hundred museums.
In the more than 100 years since Beverly Hills grew from a lima bean farm, this picturesque and walkable city has become the crown jewel of greater Los Angeles. The following eight attributes align to make Beverly Hills the perfect location for your Los Angeles stay: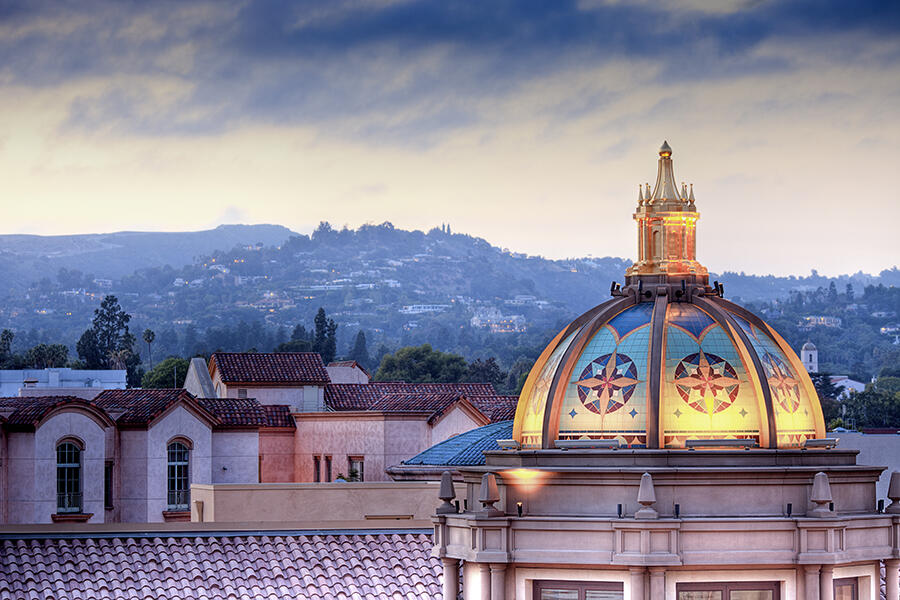 1. Central Location
Located six miles northeast of Santa Monica and nine miles west of Downtown Los Angeles, Beverly Hills is at the center of some of the most desirable neighborhoods in Southern California! Flanked on the west by Westwood — home to the University of California, Los Angeles (UCLA) — and on the east by West Hollywood, Beverly Hills has its own unique, magnetic appeal.
---
2. Warm Weather
While we can't guarantee perfect weather during your stay, the track record of warm temperatures speaks for itself. Average highs range from 67 degrees in January to 79 degrees in August, according to The Weather Channel. The rose-colored (sun) glasses you'll be donning in the midst of this year-round summer will make the rest of your experiences all the more enjoyable.
---
3. Lush Green Parks
Beverly Hills' picturesque parks and trees thrive thanks to the thoughtful design of urban planner and landscape architect Wilbur David Cook. At the heart of the city sits the triangular-shape, five-acre Will Rogers Memorial Park, which features expansive lawns, rose gardens and palm and dragon trees. When you've finished relaxing to the gentle sounds of the splashing fountain, cross Sunset Boulevard to enjoy a cocktail at The Polo Lounge at The Beverly Hills Hotel, or begin a 15 minute leisurely walk south to Beverly Gardens Park and pose for a selfie in front of the Beverly Hills sign.
---
4. Unique Hotels
Whether grand or intimate, five star or boutique, Beverly Hills has a wide selection of hotels for different tastes and lifestyles. Elegant guest rooms and an Italian Renaissance–inspired facade welcome you at Beverly Wilshire, a Four Seasons Hotel. If you'd prefer to stay at a boutique hotel, try the Sirtaj Hotel set on a tree-lined neighborhood street. The Peninsula Beverly Hills is the only AAA Five Diamond and Forbes Five Star–rated hotel in Southern California where villa suites located among tropical gardens allow for complete privacy. Looking for a spectacular view? Visit the Waldorf Astoria Beverly Hills, and experience their rooftop restaurant, The Rooftop by JG. Not only does The Beverly Hilton have iconic, mid-century modern design, but it also features the largest Olympic-sized hotel pool in the country!
---
5. Extended Stays
Guests seeking an extended stay in Beverly Hills can check into AKA Beverly Hills, an exclusive and contemporary residential oasis designed for extended stays of one week or longer. Noteworthy amenities include a complimentary screening room, Spago in-Suite dining and a a stunning landscaped terrace overlooking the Hills.
---
6. Fine Dining
Dining does not get any finer than the likes of Spago Beverly Hills, Il Pastaio and Mastro's Steakhouse, to name just a few, in a city with a vast array of culinary options. It is no wonder that Spago has been awarded AAA's Four Diamond rating with their varied menus and wonderful dishes. Il Pastaio, the celebrated Italian restaurant in the city's center, has been pleasing local patrons and visitors for over 20 years. Make sure you're camera-ready to pose for the paparazzi as they seek celebrities at this popular gathering spot. A fan favorite and always lively, Mastro's offers thick, juicy steaks and chops and mouthwatering seafood. Not to be outdone, Beverly Hills hotels also offer impeccable dining with restaurants such as Jean-Georges Beverly Hills at Wladorf Astoria, Viceroy L'Ermitage Beverly Hills' Avec Nous restaurant and The Peninsula Beverly Hills' AAA Five-Diamond rated restaurant for over 22 years, Le Petit Belvedere.
---
7. Iconic Shopping
Beverly Hills is a top destination for fashion seekers and VIP shoppers. Global fashion houses and standout boutiques help the city live up to its shop-til-you-drop reputation. Among the high-end department stores and luxurious designer boutiques of the Golden Triangle is the one of the most expensive stores in the world: House of Bijan. You'll need to make a reservation to shop at this exclusive men's shop, which counts presidents, royalty and billionaires as its most loyal clientele.
---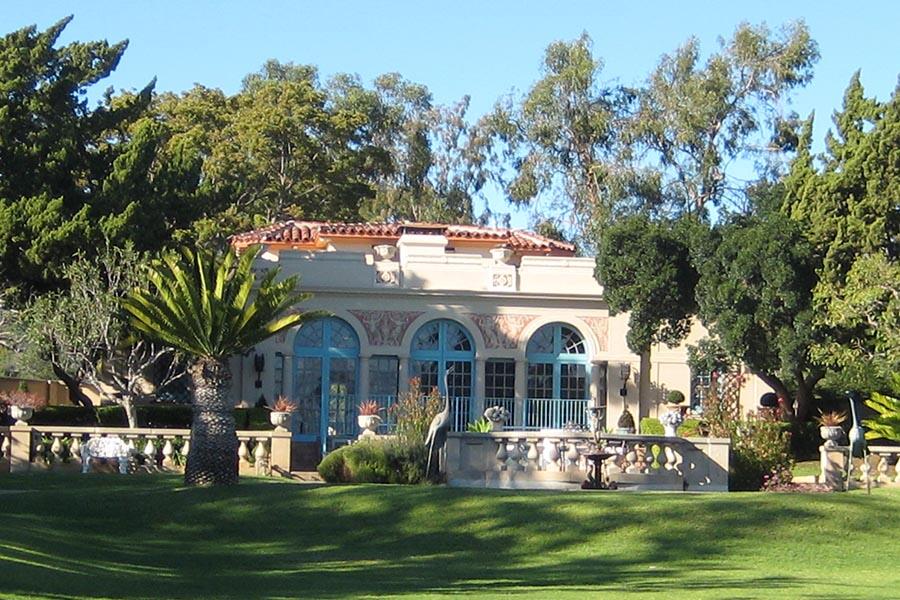 8. A Story at Every Turn
Scratch the surface of many current Beverly Hills attractions to discover part of the city's rich history. Once home to Marilyn Monroe, the Beverly Carlton Hotel has re-emerged as the Avalon Hotel Beverly Hills. Former private estates have been given National Historic Landmark status, as is the case with Virginia Robinson Gardens, a six-acre property encompassing a breathtaking garden, mansion and pool pavilion that is the first luxury estate built in Beverly Hills.
---
Revised February 10, 2021